If you've never seen a 3-year-old taking over your iPad and showing you how to actually navigate through the apps better than you do, then you are missing out. I think that in some ways, the iPad was developed to be the most easy to operate computer-like object on the planet — and it totally succeeded. Mackenzie has been borrowing Stefan's iPad since the day he got it. And it only took her a few days until she was zipping through different games, videos and apps — sometimes even better than we do.
Now to be fair, she was playing with my iPhone for several months before we got the iPad, so she had a bit of a head start. But the games on the new iPad versus the old iPhone 3 are just way, way cooler.
Because we're going to be traveling a bit more between here and Berlin over the next few months, and because we'll likely be taking more trips on the train in general once we get there, the iPad is a great tool to help keep Mack occupied while we are doing other things. Like looking at apartments. Or trying to unwind after seeing 20 of them in one day.
So here's our short lists of apps we love that are fun to play with Mack or that she just loves taking control of. Many of them are free, but if they are not, I've noted the current price as well.
You're going to want the headphones for this one. GarageBand is a super cool app that allows you to create your own music, using a variety of instruments (from concert piano to blues guitar to electro drums and much more). And the coolest part is, you don't need to have any musical skills at all to make something that sounds good thanks to "smart" instruments. The app costs $4.99, but it's worth every penny. You can also hook up your own instruments and record tracks in GarageBand, then add to them with the other instruments, and even put in a voice track if you want.
2. YouTube
This isn't anything super special, but Mack has spent many hours navigating through YouTube videos on our computers, the iPad & the iPhone. Thankfully she rarely ends up on things we wouldn't want her watching but does somehow manage to find her way through the same bouncing castle, baking and Japanese toy commercials over and over again, regardless of where she starts.
The YouTube app has a history tab, you can search through all the videos (just like online), you can sign in and see a list of your favorites and so on. As you might expect, you will need an Internet connection for this app to work. And if you're in public, you'll want headphones as well.
This game is fun for people of all ages. It takes the challenge of tossing wadded up pieces of paper into a trashcan to a whole new level — especially when you start using watermelons, tomatoes and footballs. Mack loves it when you hit the co-workers in the cubicle with fruit because the guy looks at you a shrugs while shaking his head. It's enough to send her into hysterical giggles, in fact.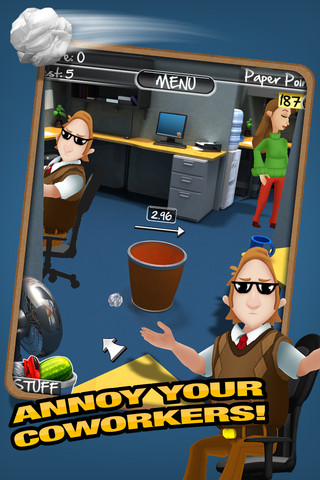 This is basically the iPad version of air hockey (which we're big fans of in this house) and although you have to upgrade to do a lot of things, the free version will keep her amused for a little while. And she doesn't seem to mind at all that she only scores on herself, not for herself.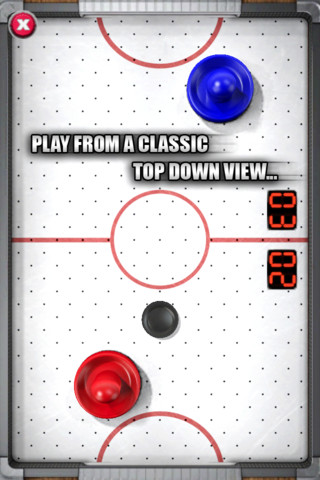 Far more than just a basic note taking app, Noteshelf is a great way to write down your thoughts on the iPad without doing a bunch of typing. It's got handwriting recognition so you can draw or jot down information quickly, then have it ready to go in your iPad later on. For kids it's great because they can doodle with their finger, put little stickers on the page, use lots of different colors and pen types — and if you pay for them, you can even use different paper backgrounds or add sticker sets. The app is $5.99 but it's toted to be the best handwriting app out there — so it's something you definitely should check out.
Warning: Do NOT allow yourself to start playing this game. It is wildy addictive. The link above is for the HD paid version ($2.99 on the iPad) but there are also lots of free versions of Angry Birds too. Although Mackenzie usually shoots the birds backwards (which makes us parents go a bit nutty), she likes the little birds and the animations so she'll play it for a while even though she doesn't get anywhere.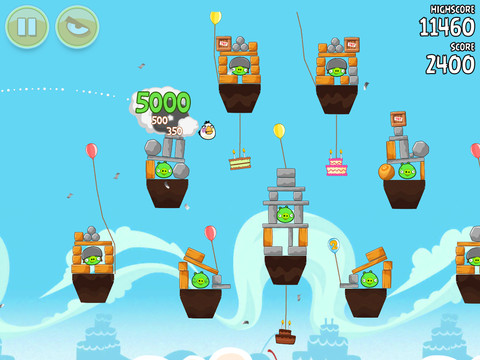 7. Films/music from iTunes
When it comes to iTunes & iPads, you have a few options if you want to put music or video on your device. Unfortunately, it is not always easy and unless you buy something directly in your iTunes account via the iPad, there's a chance that you won't be able to get it onto your device without a bunch of hassle. You can however put .avi videos and other files onto your iPad (just use Windows Explorer with your iPad plugged in so it recognizes it as a drive) and life is happy again.
This is another game which will challenge the thinking skills of adults but kids just like watching the animated bubble creatures pop. Again, Mack is no where near understanding the strategy behind the game, but she enjoys it anyway.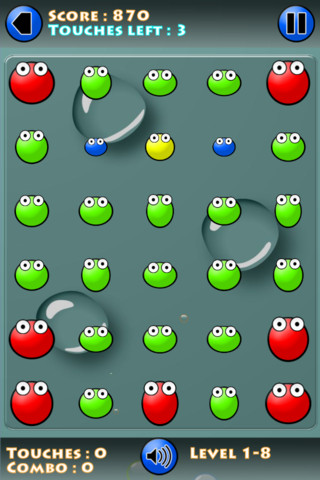 9. Cut the Rope
On the first couple of levels of this game, Mackenzie totally rocks. Unfortunately, getting further than that is a problem. But one day (probably sooner rather than later) she'll be schooling us I'm sure. There's a free version and a paid version ($1.99), with the latter having way more levels and additional quests to take on. The little creature you feed is really cute, which I think is what draws Mack in every time.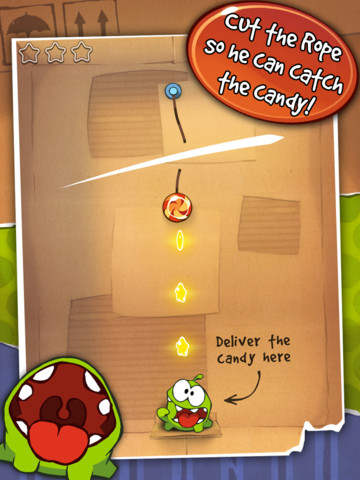 I came across this app a few months ago and we've only played with it a little, but it's one of those fun apps that really doesn't need a lot of skill to use or play. This one is a little more tricky for pre-schoolers to get when it comes to recording yourself to create the sounds. But there are quite a few pre-done patterns that they can play with also which makes it more fun. Mack loves the pre-recorded stuff. I do wish they'd work on the audio quality, though, because it could be even more fun if you heard the sounds back clearly, not garbled.
So there you have it. Ten fun iPad apps for preschoolers to buy you some time and make long trips more fun!
Be sure to check out more top ten fun over at Many Little Blessings.