Remember I mentioned we were working in the garden yesterday despite the ground still being a little frozen? Well today, it's covered in about 3 inches of snow! It's been snowing nonstop here for hours. It's just barely above freezing out so it's still melting where the snow has already been shoveled but wow. It's a very strange phenomenon for Frankfurt.
It's supposed to turn to rain by the afternoon and the flakes are getting huge now so it must be getting a tiny bit warmer… As much as I am not a fan of snow, it sure is pretty to look at while it's falling and when you're out in the country.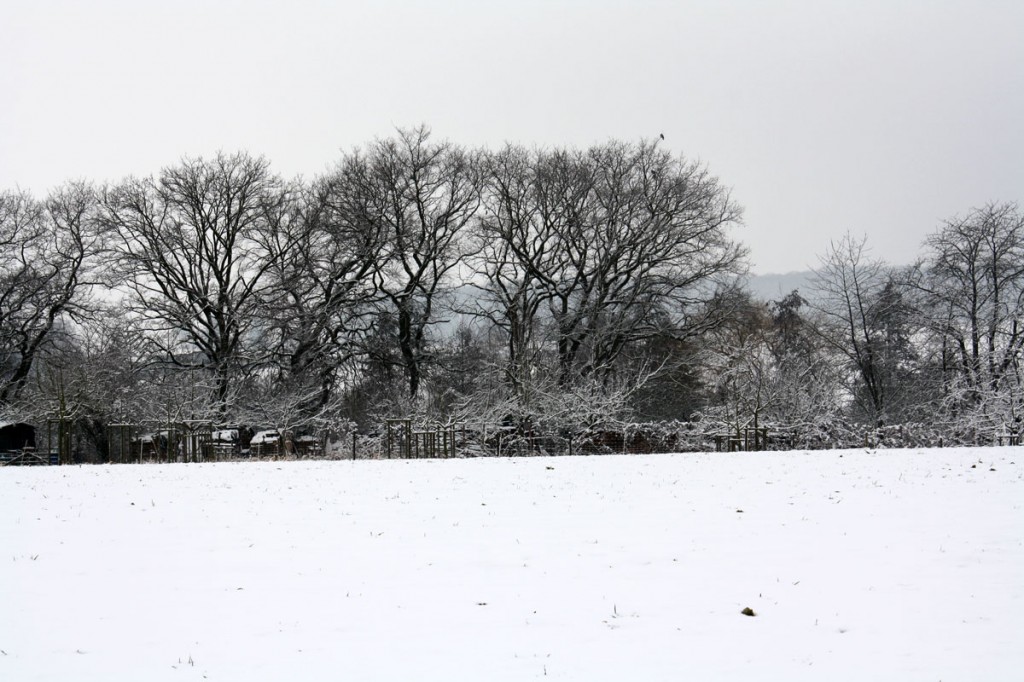 Ayla sure does love it when its snows…really puts some pep in her step. And she eats as much snow as she can when we're walking down the street, sampling from each little pile of fresh snow. Since we were out so early this morning, she even got to play with Maya in the snow for a bit. They both needed it but it's funny that they are both slowing down a bit from their chaotic play styles. Ayla still likes to get rough and dirty but Maya is trying to be a bit more reserved these days. She may just be reacting because her human mom has been quick sick and in the hospital for a few operations…or perhaps these two which will soon be turning 3 years old are just growing up.