Beth at I Should Be Folding Laundry gave us a more difficult topic this week for You Capture, which was "What inspires you?" You'll have to forgive me for using an older photo. I've never used it for You Capture before but it's been a crazy week and I wasn't able to get a very good photo of any of these things…but my thoughts are what is probably more important.
My husband Stefan and my daughter, Mackenzie both inspire me almost daily. Stefan is my business partner as well as my best friend and we could not have gotten luckier to have found each other so early on in life. Yes, we want to kill each other at times but we also have the ability to spend 24 hours a day with each other and not be sick of the other's presence. We bounce ideas off each other, we understand what each other is thinking without speaking, and he strives daily to exceed people's expectations and be the best that he can at his job. We would both like him to be able to work from home or at least be at home more often (especially after the last couple weeks where he's been traveling like a mad man) but he is one of the hardest workers I know and he's always got new ideas brewing in his head. He pushes me to reach new highs in life, to make every project that I'm working on bigger and better, to set goals and excel past them, and to expand and use my mind.
Mackenzie, although not quite 2 years old yet, has inspired me to be a better person since she was in the womb. She's encouraged me to be a better housekeeper, to cook healthier, to explore new recipes, to play like I'm a child again, to live days to their fullest, to find new things to be excited about every day, to love whole heartedly…all without even trying.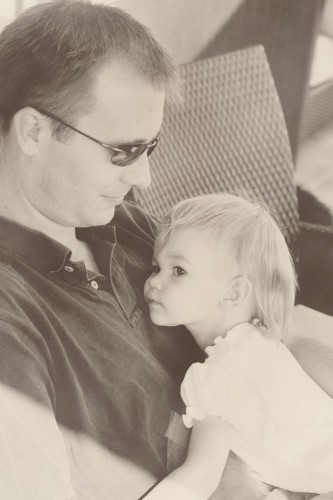 And although it may sound corny (like it could get any cornier, right?), Beth who organizes these challenges every week inspires me as well. She is not only an incredible photographer but she puts time aside to give us ideas AND she participates every week too. That in spite of the fact that she has 3 children at home (one of which is still an infant) and I know that some weeks she probably just doesn't feel like doing this anymore. I am amazed by every mom of multiples and know without a doubt that I would be holding on to the slightest shred of sanity if we had more than Mack & Ayla. Yeah, I know a dog is not really a kid — but when the dog is 120 pounds, believe me, it's more like a toddler than a cat. Participating in You Capture has helped me to grow as a photographer and to look at things differently in the world. I appreciate little things more, I notice more of what is around me, and I'm constantly knocking myself in the head because I didn't bring my camera with me. Yes, I would still use my camera a lot without her challenges, but now I have extra reasons to go out and shoot things around me which makes it a lot more fun.
It's closing in on Thanksgiving, I'm feeling a little sappy. So what inspires you in life?