If you'd love to win something today, make sure you read down to the bottom of this post!
Just a few days ago, I got an email that brought a huge smile to my face. One of my favorite German-based entrepreneurs was hoping to get my new mailing address since they wanted to send me a little gift. Since I'm always a sucker for awesome new goodies, I happily sent it over. And just a few days later, received the new Prinz Apfel 2013 calendar!
Over the last few years, I've had the distinct pleasure of working with one of the coolest calendar companies that I have ever come across: Prinz Apfel. In 2010, I stumbled upon these unique works of art in Etsy, and I instantly fell in love. And now that I'm living in Berlin, I have been looking forward to having a bit of quiet time so I can get over to their offices and meet the minds behind these awesome calendars.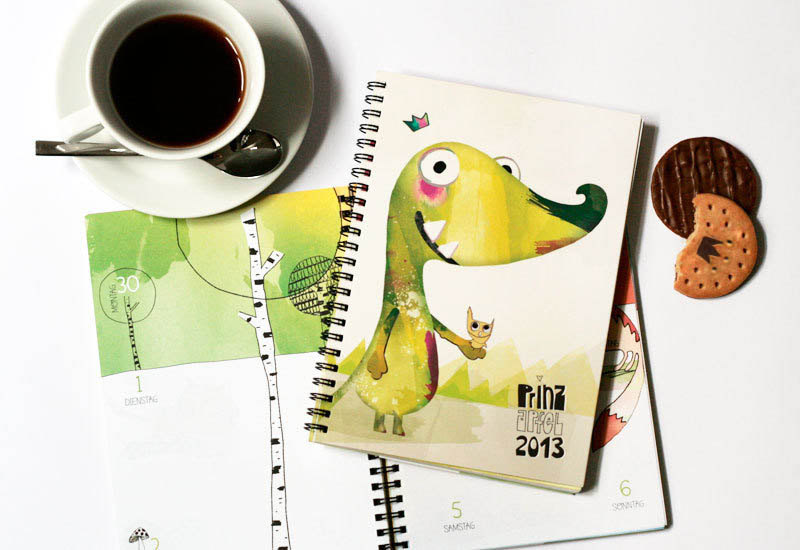 Mathias, Jasmin & Birgit (the Prinz Apfel team) spend months and months creating all sorts of artistic creations which will later become part of the 128 bright, colorful pages of this 53-week calendar. Every year, the calendar is full of new creations which keep you looking forward to each day and wanting to use a calendar more than you ever have before. I've never been much of a doodler, so my daily calendar was usually pretty dull and lifeless…until I started using a Prinz Apfel calendar. Then every day became a bit like a new adventure!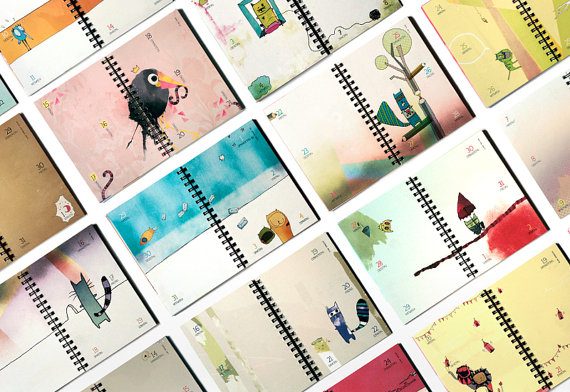 The illustrations seem more inviting and colorful than last year…and are even more fun IMO. Mackenzie and I always have fun going through and identifying animals (even though many of them are more fantasy) and talking about what is going on in the illustrations. I have to say that one of my favs is the parachuting critters during the week before my birthday. And I just realized today that Prinz Apfel and I almost share the same birthday!
Something new they've added to the 2013 calendar is an awesome pouch! You're always coming across little things you need to keep track of, from business cards to receipts, and this pouch is really ideal to keep them safely tucked away until you need them. And the graphics on it — SO cute. The inside of the pouch is a mouth…and there's an extra surprise within as well.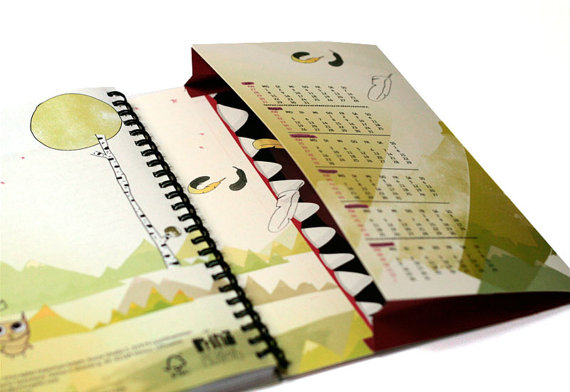 They've also kept the great spiral-bound style (which they used last year as well) which makes it easy for you to carry the planner while folded in half, set to the page you need at that moment, or you can also leave it laying flat on your desk to the desired page. Plus, you get to practice your German months and days of the week!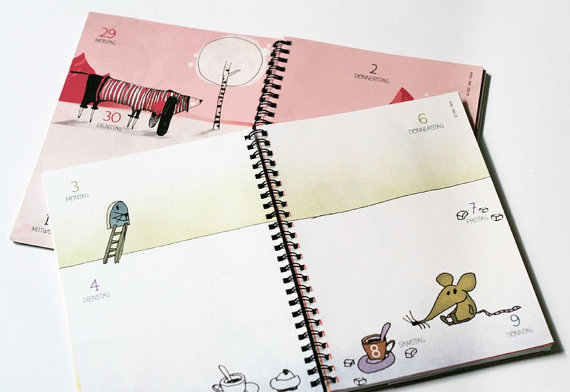 The planner also comes in two really practical sizes, with the larger version at 5.83 x 8.27 inches / DIN A5 Format (14,8 × 21,0 cm) and the little Prinz is 4.13 x 5.83 inches / DIN A6 Format (10,5 × 14,8 cm). The smaller version fits comfortably in your purse so you can carry everywhere you go, while the larger one is big enough to keep track of the busiest of people — or even a fairly long daily to-do list.
In the back, you'll also find plenty of space to add notes and keep track of birthdays and other important dates. And just inside the cover, you can see the entire year a glance with the little mini calendars.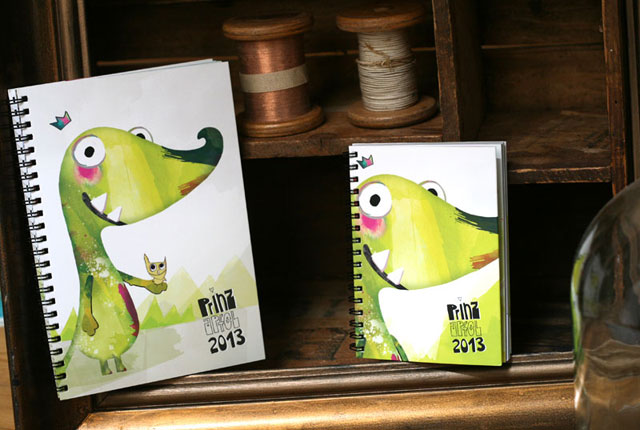 Each year that I've been following and working with Prinz Apfel, they've added more and more fun things to their product line. For example, this year, they introduced the Prinz Apfel shopping bags in 5 different colors which really are a ton of fun and super practical!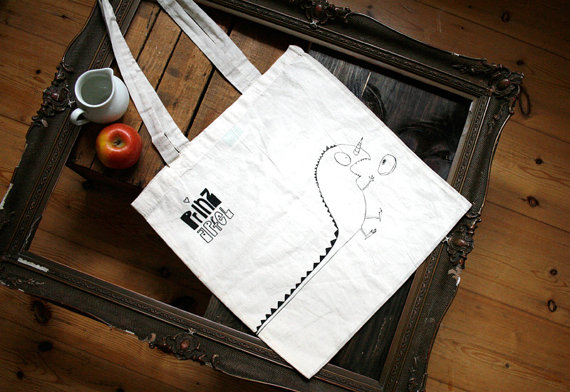 And of course, their super special and unique post cards which will brighten the day of anyone who receives them!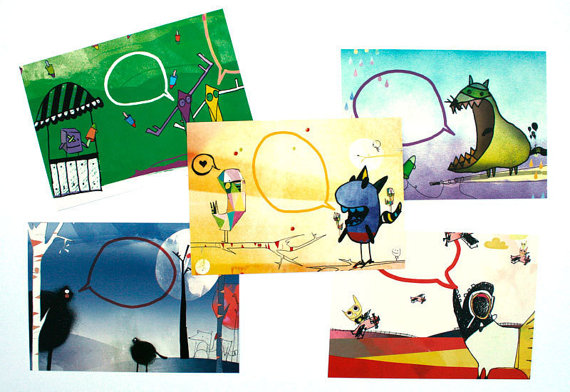 If you're looking for other gifts, be sure to also check out the always awesome wall calendars which let you glimpse an overview of the month ahead while staring at wonderfully fun artwork. It's sure to brighten even the drabbest, most boring rooms!
Now you're probably looking to have a bit of fun today, so let's get on with it!! How would you like to win something to start your new year off right?
The Giveaway

Prinz Apfel has donated 5 (FIVE) full-size calendars to make some very happy folks for Christmas around the globe!
(While we won't be able to get them into your hands before Christmas day, if you order calendars from their website within Germany before December 20th, you will still receive them before Christmas.)
To enter, just use the Rafflecopter form below. This contest is a bit different since there is a riddle to solve as well — and if you answer the riddle correctly, you will be short-listed and your chances of winning will almost be guaranteed!!
Don't forget to also let me know where you live since 3 winners will be drawn from within Europe and 2 more in the rest of the world.