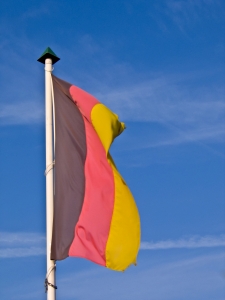 Over the last few years, I have gotten more and more emails from people who want to move to Germany or other places in Europe but would appreciate a bit of advice before they take the leap. From singles to entire families, there are a wide range of folks who want to  experience the culture, take some language classes, and take an adventure into an unknown world. Some may be considering participating in a few university level studies, others may have a job here they'd be moving to, and others still just hope to play things by ear.
The majority of people that have contacted me are hoping to create a homestead similar to our own in principle, but dream of having a few chickens and maybe a goat or pig at some point. So as I have been writing all of these people back over the years, I decided it might be a good idea to finally put this info on my blog. And because I tend to be a bit long-winded, it's turned out that it will be a whole series! So stay tuned for the next several parts of these adventures into expat-life posts in the coming days!
Many thanks to Celeste to wrote me a novel with a bunch of updated info about visas — this is one of those topics with tons of conflicting info. But when it's done, you can breathe calmly again for a while. 
Visas & Permission to Stay in Germany
Most people who've contacted me are American — which is obviously the expat angle I know the best — so I will primarily focus on them when I talk about the visa process. Clearly if you have a passport from another country in the EU, things are considerably easier. And if you fall in love with a German passport-holder, you usually only have to go through a few formalities to get a 2-year visa which can typically be renewed for a permanent visa at the end of its term.
Germany basically has 3 types of immigration titles: Visa (validity of up to 90 days), residence permit and settlement permit (permanent residence). Work permits – if granted – are no longer issued independently but included within the immigration title and are available for foreigners that either fall into one of the several available permit categories (IT specialists, company trained specialist within a group of companies, managing personnel, scientists, highly skilled workers with exceptional income, etc.) or can prove a public interest in the employment.
One way or another, the Germans will want to know that you have a legitimate reason to stay in the country and that you have adequate financial resources to sustain you while you're here. Germany does not allow immigration without cause, it is necessary to be either enrolled with a school or university, have a specific job offer that fits the requirements of one of the work permit categories or intend to reunify with close family (spouse or minors) already within Germany (family reunification visa). AND you must also have some basic knowledge of German (A1 GER) which would allow you to get around on your own and hold a simple conversation in German. A German Integration Course may also be required, which is 645 hours at €1 per hour.
For the Tourist
There is a 90 day limit for tourists within a 6-month time frame and it's wise to apply for this visa before you arrive in Germany (at least a few months in advance to allow all the paperwork to be processed.) The cost is €60. This is typically called a Schengen visa and allows you to visit all 24 Schengen treaty countries (basically the EU countries). This visa doesn't allow you to work here, just to be a tourist. If you do get caught working with only this visa, you'll get deported with no chance of coming back to try again and get it right.
When I was moving over here 10 years ago, I didn't have a visa before I came over so I was not able to leave the United States to fly to Germany without having purchased a return ticket back to the States. I have little doubt that this has changed in recent years because the Germans are trying to be a bit more stringent on illegal entry into the country, so you'll need to consider buying a return ticket you'll either throw away or use for a visit back home at some point. Make sure that your passport does not expire before the end of your trip and you'll have to prove you have enough money to get around and get you back home (so you don't get stranded in Germany). I do know some people who have gotten these sorts of visas and managed to live over here off and on, 3 months at a time, for several years. Obviously that's not really an option for people who want to raise a few farm animals or kids here, though.
For Living in Germany
If you intend to stay in Germany for more than 90 days, you must first register at the local Einwohnermeldeamt (Registration Office) or Standesamt. You must do this within 3 months of arrival (which seems to be valid as of 2005). US citizens can apply for their residence permit after entering Germany without a visa, or you can apply for a residence permit prior to entry at the German Embassy in Washington DC or at a German Consulate (currently located in Atlanta, Boston, Chicago, Houston, Los Angeles, Miami, New York or San Francisco).
After you are registered, you can then apply for an Aufenthaltstitel from the Ausländerbehörde. Now, it could happen that you get to the Einwohnermeldeamt and they refuse to register you because you didn't register at the Ausländerbehörde FIRST, and the Ausländerbehörde says to go register first. So it can be a Catch-22 sometimes.
For Working in Germany
If you are hoping to make money while in Germany, you actually need to be cautious of the residence permit you end up with. A  residence permit only allows you to take up gainful employment (employee or self-employment) if you have the Aufenthaltstitel that expressly entitles you to do this.
a) befristeter Aufenthaltserlaubnis
b) unbefristeter Niederlassungserlaubnis 
c) unbefristeter Erlaubnis zum Daueraufenthalt-EG
The befristeter Aufenthaltserlaubnis is basically what ever person who is married to a German will end up with. Then, after two years, or until your passport expires (whichever come first), you can usually get the unbefristeter Niederlassungserlaubnis (assuming your background check comes back clean.) One is also tested on their German skills at this point also to make sure you're integrating.
Business visas are available for 90 days within every 6 months. Although you can be from virtually any professional background (from teacher to model to journalist), businesspersons may only attend contract negotiations and buy or sell goods for an employer abroad. All other economic activity is considered work and must not be performed on the basis of a business visa.
If your current employer is transferring you from the US, things may or may not be easier for you.  This should also be done before you leave the US. The German subsidiary must prove to the Arbeitsamt that the American employee being transferred one of the following:
a) has special skills or knowledge that cannot be fulfilled by some eligible unemployed person already living here
b) is temporarily (not longer than one year) managing a project
c) is working on a project which will create new jobs in the German market
d) is coordinating a project in which some German company depends on to hold jobs down in Germany.
If you're going to try to find a job once you get here, there are jobs available sometimes at the US embassies & US military bases, but they are not easy to get and are often quickly snapped up by ranking military family members. The U.S. military is not officially in Germany and they still pay in dollars. Once you get a German visa, you usually cannot get a job on base, because the DOD does not hire foreign nationals or residents UNLESS they already have a DOD card.
There are American companies here but the available positions are limited and you're best off if you can get in with them before you leave the US. Most companies still want you to have a residency visa if they are hiring someone living in Germany already. If you have some experience working in Finance, you can consider moving near Frankfurt where you'll almost always be able to find English-speaking jobs if you're qualified. So having at least a basic knowledge of German if you intend to work here is definitely recommended to assure your success.
For the Student
Student visas do exist for people taking classes at the local universities, but they are now basically the same thing as a residency visa, or "befristeter Aufenthaltserlaubnis." You will want to contact the university you'll be studying at first and register with them, so that they can help you with your visa paperwork.  US citizens can also apply for a student visa after arriving here, but you'll also need to file for a residency permit in most cases. Student visas do not allow you to work in Germany. After obtaining a university degree, foreign students may stay for one year to find a job that matches their qualifications.
Tips about getting your visas & permits
If one person in the family gets a residency permit with permission to work, that does not mean that everyone else in the family also has permission. The family members can come with you, but must apply for their own work permit if they intend to get a job. And you should always register all family members with your local Standesamt…and keep that info up to date if you move, even if it's just down the block.
Get yourself a bunch of passport photos before you start the process (about 10) so you don't have to run around having more made once you start your applications.
Invest in a few books (or ebooks if you have a reader/iPad) for the long waits in waiting rooms. Or bring something else to otherwise occupy yourself and/or your kids.
More about visas & permits
I'm sure I could go on and on about all this because there's just a million things to know and learn, but I would highly recommend starting the process before you move if you have no EU-citizens in the family. It's just going to save you a lot of disappointment, headaches and money in the long run.
Alright expats — it's time to share your experiences and let us know what other tips you have. And if there are any questions, please just shout them out! 🙂