Alright, I intended to post these yesterday…but well, there just wasn't time. So you get them as a dose of Friday fun instead!
These were all shot during the Saturday night parade here in our village. It's always a great time and there was a really nice turnout this year. Way more teens than ever before. And since I brought the big zoom lens, I was able to get a whole new dimension of photos!
This year's theme was Images from Other Lands. I'm going to spare you the boring band shots and whatevers…but you can see more photos from Lantern Fest on the NOH Facebook page.
Have I mentioned that the people who are on the floats and part of the groups walking are all people in our community? And they REALLY get into it….
Representing Brazil…how would we recognize them without skimpily clad women?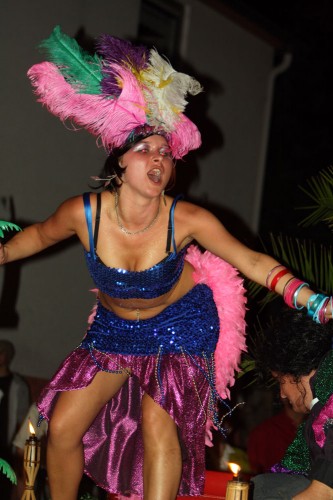 Japan: Land of sumos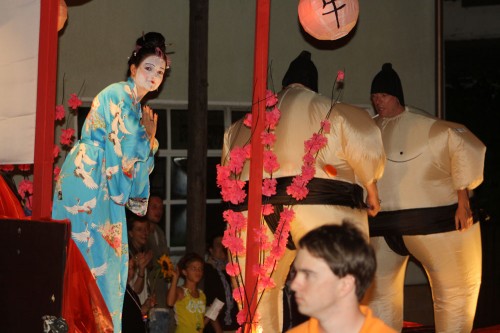 Spain: The King of Mallorca with his very potent sangria. That stuff could double as antifreeze! This also happens to be our bestest neighbor ever who lives across the street and always keeps an eye on our house when we go somewhere.
The next photo you may want to avert your eyes for…because I'm telling you, it ain't pretty! Representing Turkey with belly dancers…and yes that IS a dude.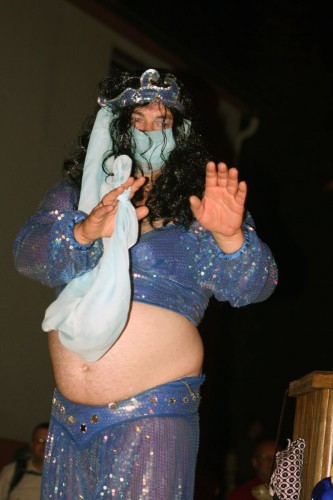 The queen of England also happened to be there…although she sorta looked like she might have been out partying late with the belly dancer or something….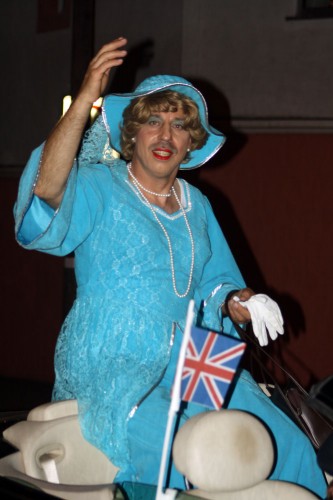 One of the dance troops brought a fire breather along which I assure you was a first. And the guy was awesome. Although he did seem a bit relieved that the parade was nearly over when he got to us…apparently breathing fire is not as easy as it looks. And you should always spit a lot and carry a big bottle of water with you.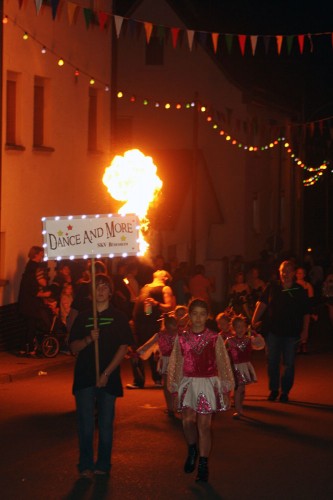 And we all know how important it is to stay hydrated during the Lantern Fest. Massive amount of alcohol must be consumed…even (and probably especially) if you're driving one of the tractors pulling a float. Now before you freak out and start to get concerned about everyone's safety, these things are barely moving at the speed of idling…something like 5 mph. So if someone manages to get run over, it's surely what something they intended to have happen.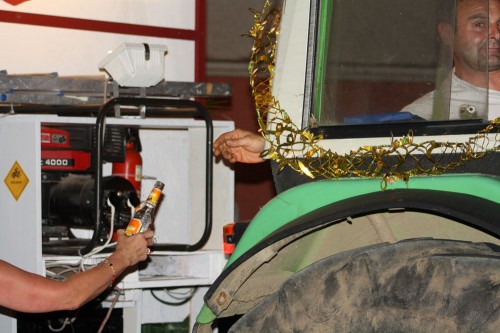 It was another absolutely fantastic Lantern fest even though we went into it not really feeling the spirit. But what was transpiring in our town starting on Thursday before the fest was completely contagious. And as always, we now can't wait until next year!