Shortly after we bought the farm, it became clear that the paths we were taking on a regular basis to walk Ayla were just a tad bit rougher than anywhere else. And in order to keep ourselves from drowning in the mud on a regular basis, we had to invest in some more substantial shoes than what we currently had. A lot of people around us with dog were wearing galoshes…but in the winter, when it's -18°C, that is just not going to keep your feet in the least. So although there are lots of really neat galoshes around to choose from, I just wasn't ready to commit to them since they're not only horrible for keeping feet warm, but downright uncomfortable.
Until the last year or two, there were very few options in Germany when it came to really rugged outdoor clothing. You could head over to a Jack Wolfskin store and pay several hundred Euros for a pair of boots that would be great — but honestly, I'm not that thrilled about that prospect just so I can keep my feet dry and comfortable in the cold weather. Lands End is also an option here, but I've never really been much of a fan of their style of clothing. So for us, the best idea was to order a pair of Wildcat Boots from LL Bean and have them shipped over. Even with shipping costs and VAT, the price of them was far better than anything we'd seen in Germany — and the quality cannot be beat. Not to mention they come with a lifetime money-back guarantee — and LL Bean actually does stand behind it!
The Basics About Wildcat Boots
When we bought our boots several years ago, they were a bit more clunky and IMO rugged looking than they are today. I also found them to be a lot less feminine and lacking as far as color options went. I think that the beige and black with orange trim might have actually been the only option that existed at the time, which were definitely functional, but not all that pretty to look at.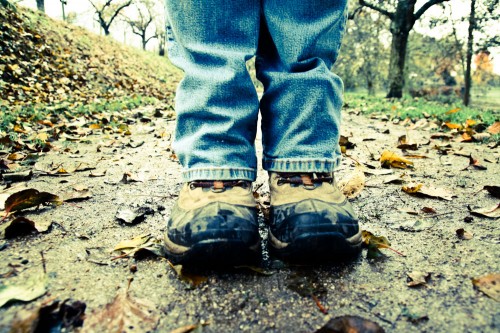 You won't have to worry about the winter season coming when you have a pair of LL Bean Wildcat Boots in hand. Like most things LL Bean puts out, these boots have been comprehensively tested on the field and entirely rebuilt to become lighter and less bulky. Additionally, its lightweight yet rugged waterproof nubuck and suede upper with reflective trim is lined with PrimaLoft, which is a high-performance, 400-gram polyester insulation, to offer your feet the warmth it needs during the cold.
The LL Bean Wildcat Boots are outfitted with the exclusive waterproof TEK2.5 system that prevents accumulation of moisture so that your feet remain dry and comfortable. Compared to other boots, this one is less bulky and better fitted thanks to its flexible lightweight dual density shell. EVA midsole gives your feet proper cushioning and a siped, dual-density lugged rubber outsole for superior traction even in the slickest of surfaces. Together with all the other specifications, the LL Bean Wildcat boots also comes with Dri-Lex lining that also helps keep moisture out and a ridge in the help so snowshoe binding remains in place.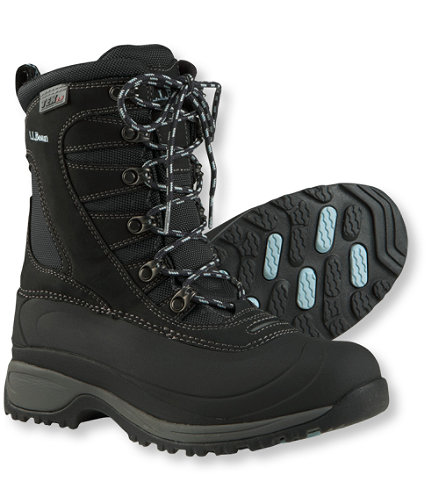 The Good and the Bad
PROs:
Durable and long lasting — plus LL Bean offers a 100% Satisfaction Guarantee
Super warm — even on the coldest days, my feet would stay very warm and comfortable with normal socks
Comfortable — I wore my boots day in and day out and never had any problems with them
Performs as expected — just as the description indicates on their website, these boots are great outdoor boots for cold weather that keep your feet dry and warm
Great value — Although they cost more now than they did when we bought ours ($129) they are great boots that last a really long time — and how can you argue with the money-back guarantee?
CONs:
Winter-only boots — I find them to be way too warm in temperatures over 40°F and my feet start sweating. So they're not something you want to wear year round
Disappointing in fit — some might find them a bit clunky, stiff or otherwise just not ideal for every day wear but I've walked many miles in mine and gone on hikes for well over an hour and my feet stayed warm and dry
My Final Thoughts
If I were to buy these boots again (and I'm fairly sure I will at some point just because a good pair of winter boots so SO important when you live in a climate with a hard winter and you have a dog), I think I would get the pull on version without the laces. Shortly after I started wearing my Wildcat Boots, I felt as if the boots came up a bit too high and hit against my shin, which I didn't like when they were laced up to the top. But when I only partially laced them, and left them tied as they were, I could get them on and off quickly as well as make them more comfortable. So I figure the slip on version must be more practical for my purposes to begin with.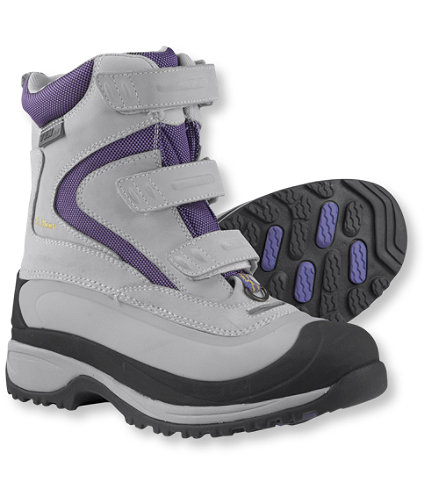 Linking up at: