When I first got my camera nearly 4 years ago, I was looking for inspiration to help me learn how to use it and in turn take great photos. What I found instead of a course to take (although there are some great courses and ebooks available) were a few fun photo challenges, like You Capture and the 365 day challenge. As it turned out, just having an excuse to use my camera and play with the settings was enough to help me learn how to really use it. Although I have to admit that though the idea of taking a photo every day was great, I just couldn't find the time to do it — or maybe it was just constantly forgetting my DSLR at home.
Now that there are great cameras available in nearly every cell phone on the market, it gets a little easier to shoot a photo of something on the go which you can share later on. So this assignment to take one photo a day and share your favorites was really appropriately timed for me, since I've recently started to have a lot more fun using the phone in my camera…
And speaking of photos, there's a new contest running on the No Ordinary Homestead Facebook Fan Page this week and all you have to do is upload a photo of how you spent your summer for a chance to win!
Monday – One of the beautiful roses we bought at the market 2 weeks ago. They lasted a surprisingly long time and 1 1/2 weeks later are finally ready to be tossed!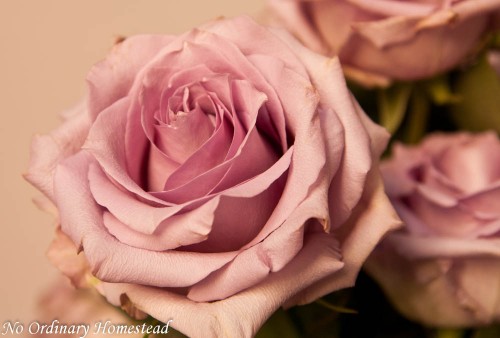 Tuesday – Shot with Instagram on my phone, while out walking Ayla, we stopped to take a break on a bench by the river.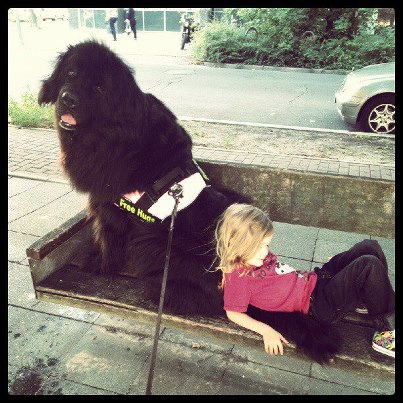 Wednesday – This is the day I got my hair cut by the hairdresser down the street — something I actually greatly fear since you never know how your hair will turn out after you go to a hairdresser for the first time. Thankfully I was not disappointed!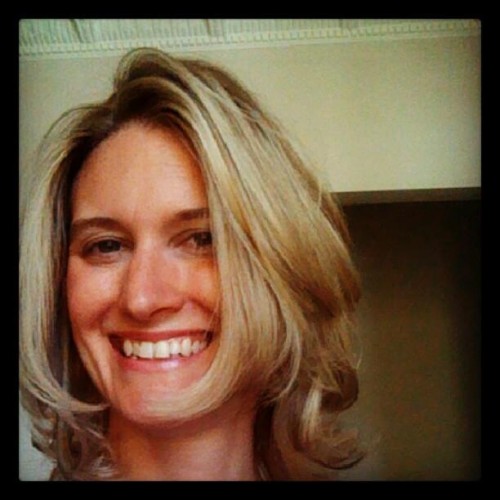 Thursday – Mack decided it would be fun to build a new harness for Ayla…out of paper. It turned out to be more like a collar in the end because it just wasn't quite large enough, but I really do love her creativity.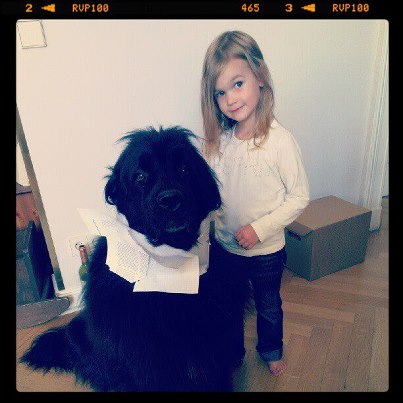 Friday – We had friends visiting so I didn't take any photos although I did have a few opportunities. I guess I was too busy talking to remember to take a photo.
Saturday – We drove out to a housewarming party for a friend who recently bought an old farmhouse about an hour outside Berlin. I would be lying if I said it didn't make us think about buying something closer to us as a weekend place that doesn't need quite as much work as theirs.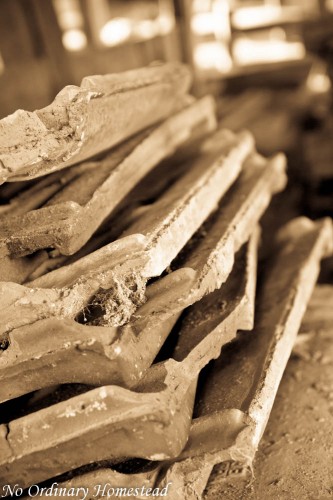 Sunday — The day I wanted to cry. I started my morning by dropping my 2 month old phone on the cobblestone sidewalk from my purse. Then I wanted to cry even harder when I found out it was going to cost about €200 to replace it.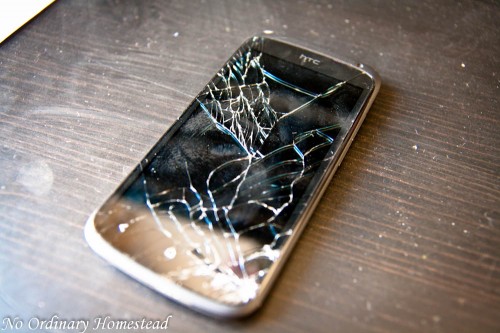 Hope you had a great week! And have a wonderful start into this new one!!
And don't forget to do enter the contest!