Do you get that dry, chapped feeling on your hands during the summer? Working in the garden, washing dishes, playing sports and even just day-to-day tasks can really take a toll on your skin. I have to admit that it always seemed that my hands got unbelievably dry, chapped and sometimes even red during the winter. Pushing a stroller in -10°C with fleece gloves on tends to do that.
But even now with the onset of the summer heat, I've been noticing just how dry the air is — and in turn my hands and skin. You may have read my review about Skin MD Natural Shielding Lotion a few weeks ago. If not, go check it out to get the full scoop on this excellent lotion.
It is indeed so great that I am really happy to announce that I get to share a full-sized 4 oz. bottle of Skin MD Natural Shielding Lotion with you for absolutely free! (It's been too long since the last giveaway here!)
Skin MD Natural is a breakthrough in skin care that works to prevent dry skin in two ways:
It assists the inner layers of skin to absorb moisture. The humectant (an ingredient that attracts moisture) used in Skin MD Natural is unique to it and lab results show that it is 6 times more effective than any other humectant found in other common skin care products.
It enhances the power of the top layer of the skin to resist environmental irritants while protecting the inner natural moisture.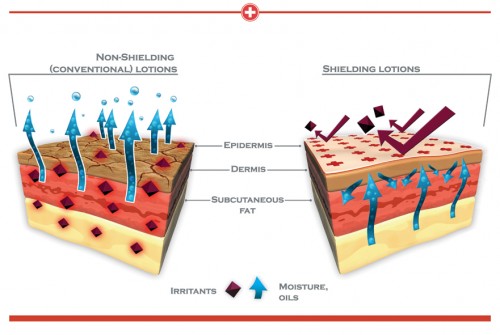 Skin MD Natural contains more than 90% natural ingredients, is hypoallergenic and free of fragrances, parabens and colorants. All of the ingredients used in Skin MD Natural are 100% food-grade ingredients that are on the FDA's "most safe" list. Plus, Skin MD Natural products are actually manufactured using solar power while also being vegan and cruelty free.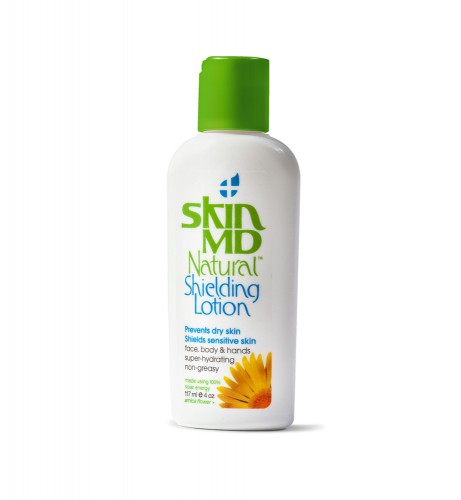 How to Enter
Main entry (required)
US & Canada entries only. You must answer this first before you complete any other entries.
***What dries out your hands most during the summer?***
Additional Entries (13 total)

(each of these will count as one extra entry — please be sure to leave an extra comment for each one that you complete)
Follow me on Twitter
Follow SkinMD on Twitter
"Like" or share this giveaway on Facebook (you must first "like" NOH on Facebook, then click "Like" or "Share" on the post about this giveaway)
"Like" Skin MD Natural on Facebook (leave them a little love while you're there)
Follow NOH on Google follow (right side of blog — please leave your username on GFC in your comment)
Subscribe to (and confirm your subscription to) one or both of the NOH newsletters (right side of blog)
Retweet this giveaway (please use @txblond @Skinmdnatural in your tweet) – You can retweet this daily until the contest ends, but please remember to leave a comment each day. For example: Would love to win the a bottle of Shielding Lotion from @Skinmdnatural & @txblond  http://bit.ly/l7YguE #giveaway #summer 7/7
If you already follow, "like", subscribe, etc. you can still count these as extra entries…you do not need to subscribe again or refollow. Just leave your comment for each entry below.
If you have questions about any of this, please just drop me an email (tiffany at noordinaryhomestead.com) or leave a comment below.
**Why all the extra ways to enter? By growing the following of NOH, you are helping me to let other companies know you are out there reading and participating. Acknowledging your presence helps me to secure more partnerships for the future so you have even more chances to win incredible prizes!
The contest will be open until midnight EST, Thursday, July 7th, 2011.

Winner Selection
One winner will be chosen via the WordPress plug And the Winner Is… and announced on July 8th.
The winner will be contacted via email after the announcement and have 48 hours to respond. If I do not receive a reply, another winner will be drawn.
Note: Opinions of this product expressed in this post are my own. I did receive a sample of the product for free to try out, but have not been compensated in any other way. The product being given away has also been provided at the cost of Skin MD.