This update is LONG overdue, but what can I say. The plants are doing really well. I separated and replanted some of the bigger plants today into bigger pots; White Runner beans, Rouge pumpkins and spaghetti squash. Next time we start those seeds will make sure to only put one seed per starter pot because they grow incredibly quickly. Hopefully we'll find a way to build out raised bed tunnels soon so we can get some of these things in the ground. Of course we also need to finish up the outside edge of the garden for things like the pumpkins so we have our work cut out for us still. Hopefully they will give us a little mercy or spring will fully announce itself.
Because we've had so much growth, I started updating my growing journal on Wednesdays as well as Sundays. Unfortunately I'm not as dilligent as I would like, but I get everything noted down eventually. It's so thrilling to check the seeds every few hours and see what has opened and grown. They really do grow that fast. The heater under the table was apparently just what we needed to help things take off but thankfully we've been able to turn it off the last few weeks because it's been a little warmer outside (and therefore also warmer in our kitchen.) We also moved the newspaper pots a bit further away from each other and started adding less water because they were staying a bit too moist. No one wants to see mold on their pots.
Here's a few photos of some of the seedlings. There are so many and I don't want to bore you with all of them.
I've never grown artichokes before so I'm really interested to see what happens with these guys. There's no way we're going to need this many plants. All six seeds that we planted germinated so we'll just have to cull a few of them soon.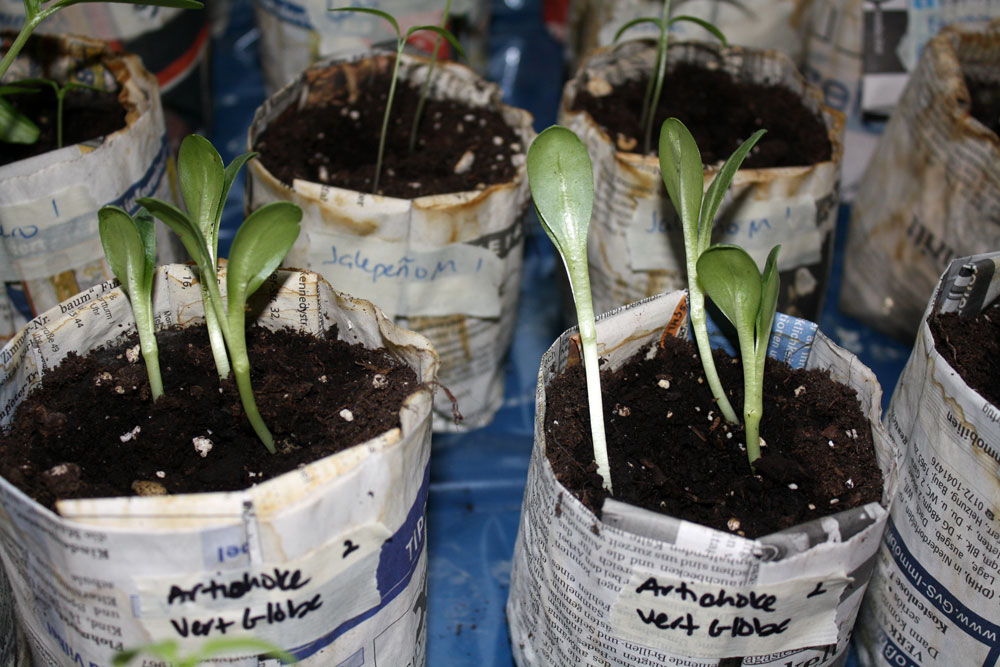 The pinto beans are developing really well. We've tried growing these before but never actually had anything to harvest. Hopefully that won't be the case this year!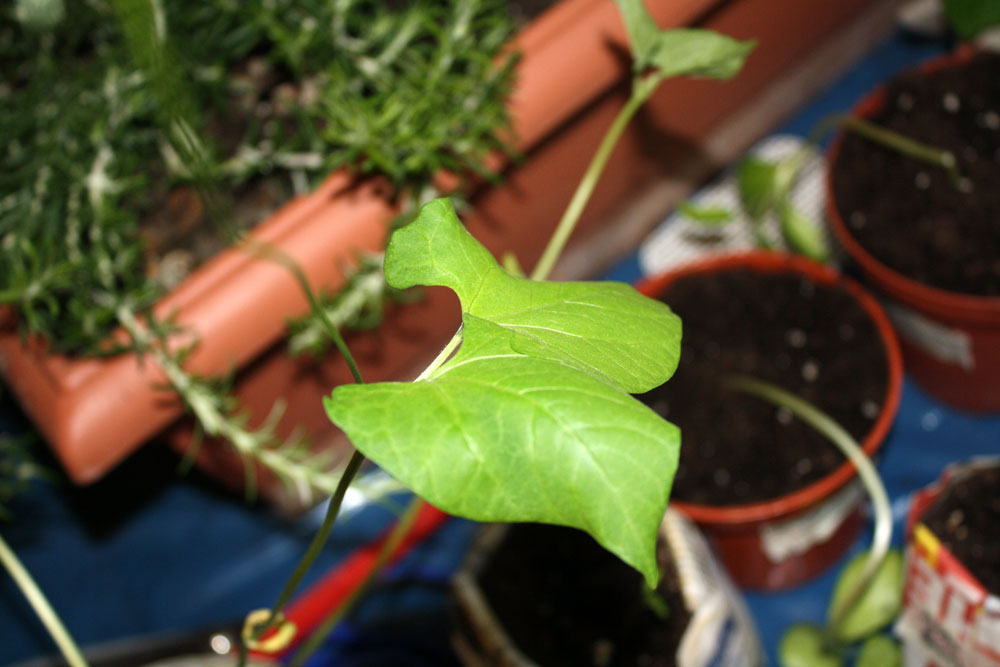 I separated and replanted 2 Rouge pumpkins today. They are getting pretty huge so we're going to need to find a way to get these in the ground soon.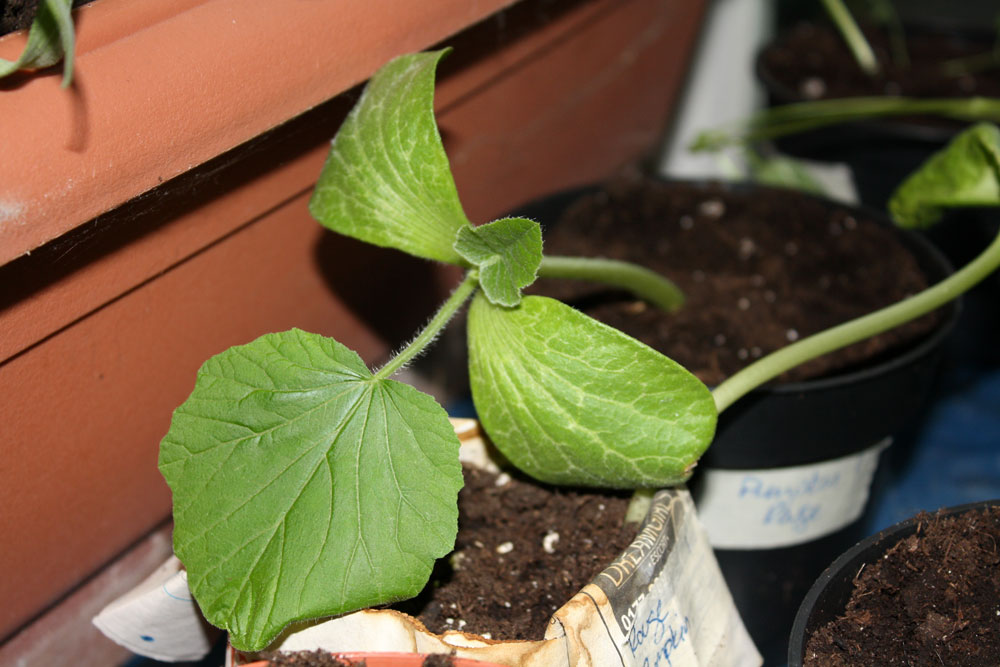 The rhubarb plant we bought is growing incredibly fast. It looks like it should be warm enough to put in the ground very soon. This was the plant on March 4 – maybe 6 inches tall.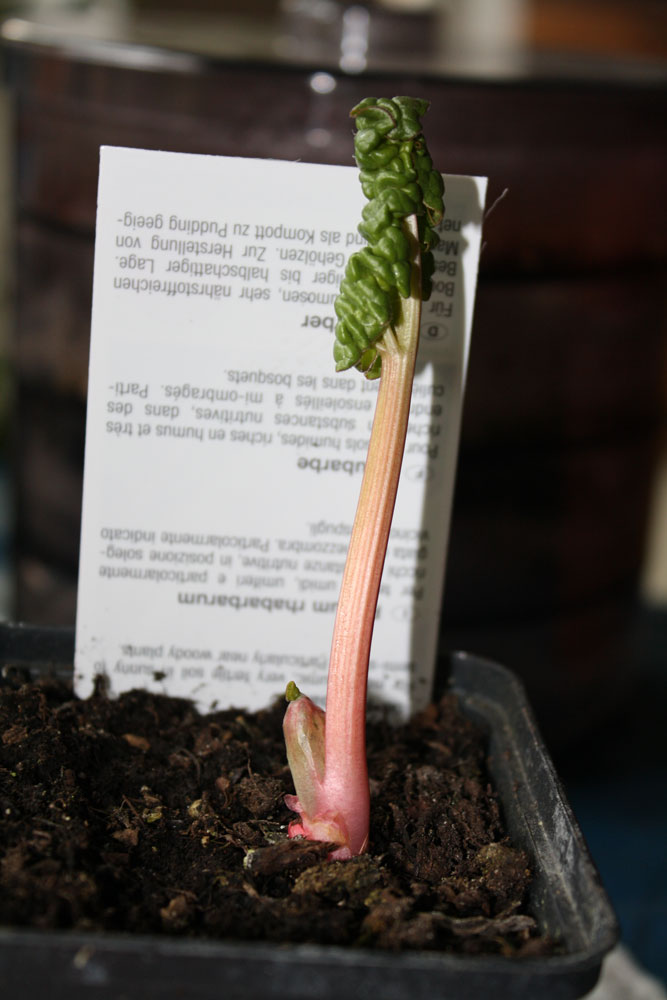 And here's our little rhubarb plant just 4 days later. The first stalk has doubled in size and the second stalk is completely new growth. Never eat rhubarb leaves or roots, by the way – they're poisonous.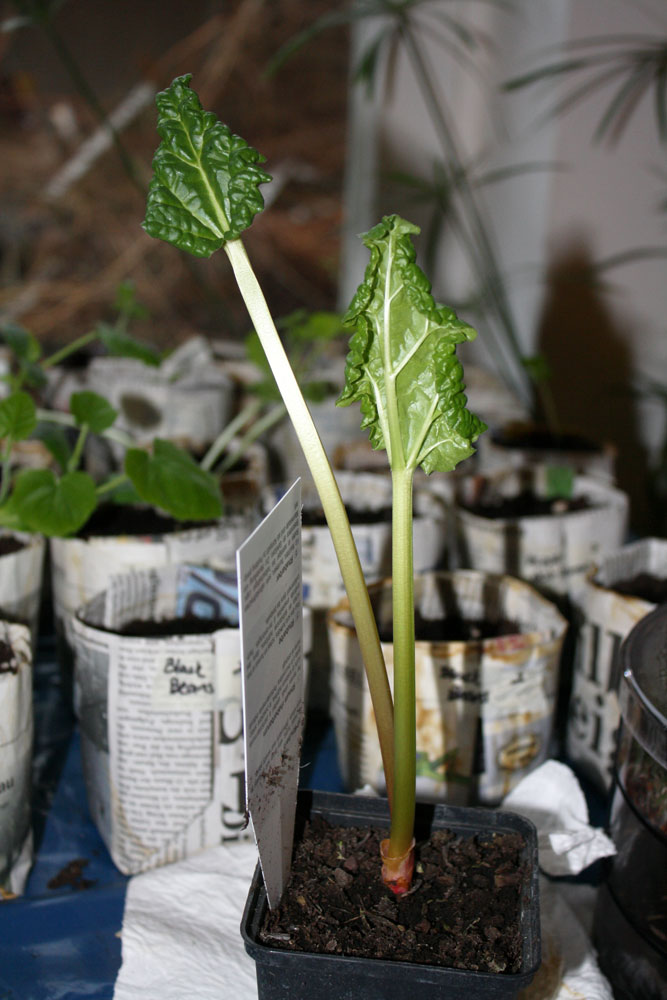 I figured I'd show off a few of the tomato plants as well since we like them so much. Seven of eight Druzba tomatoes germinated so we're going to need to do some separating really soon. We just need to find the space for all of the pots…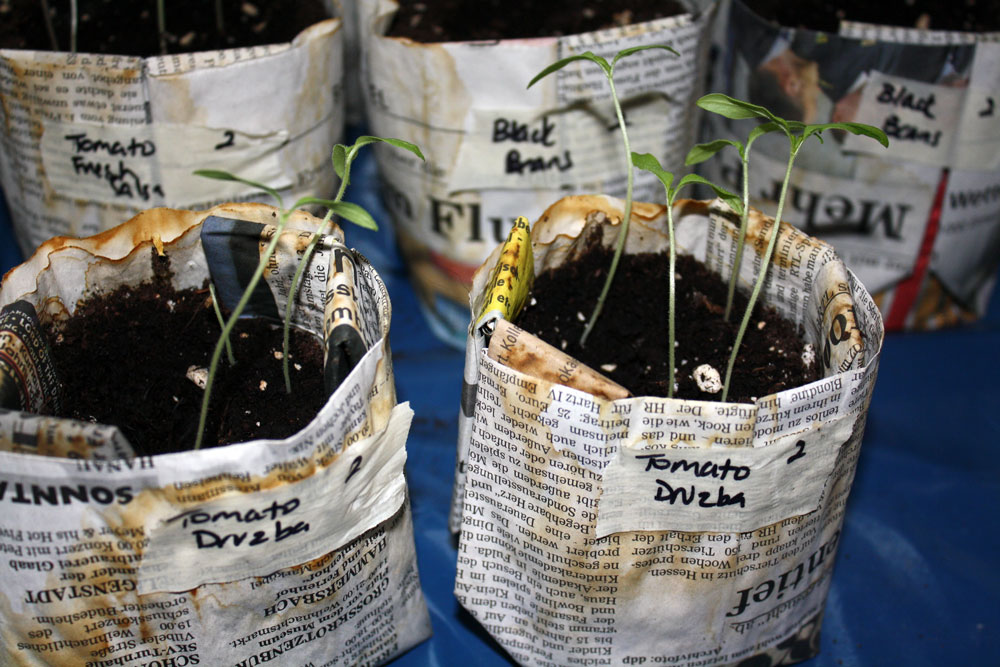 The Fresh Salsa seeds didn't fair quite as well and are a bit smaller, but they are cherry tomato plants so perhaps they stay a bit smaller.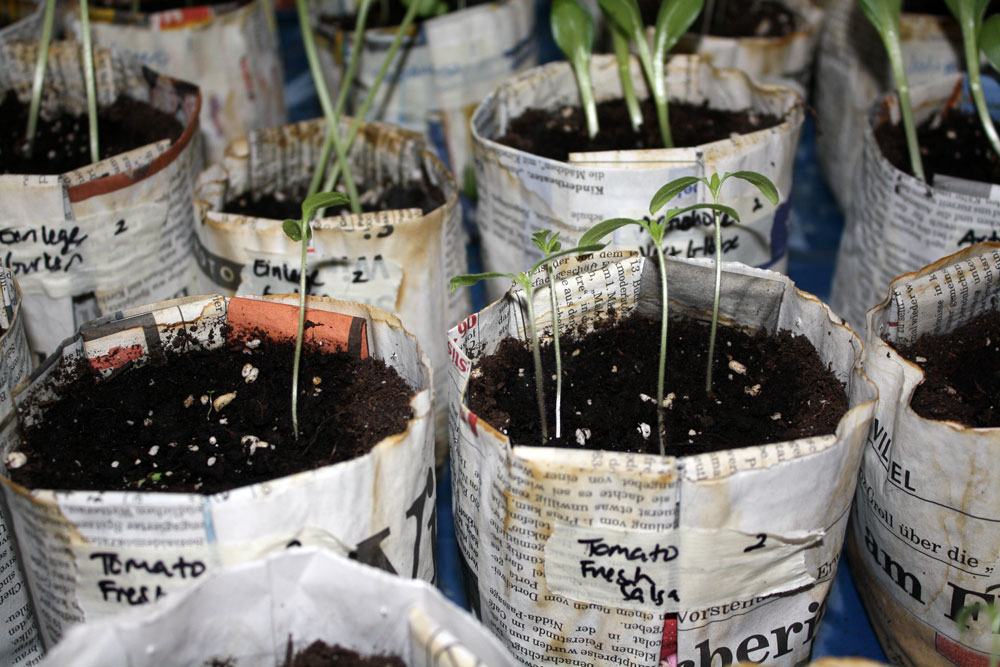 The seedlings are really helping to keep us inspired and driven to get things accomplished in the garden. Plus every time we do anything back there, it seems to make a huge difference. It's just so rewarding. It's going to be incredible to finally get to see all these little plants growing back there instead of in our kitchen!