For the last while, I have been on the lookout for a good hat. Something that I could use in cooler weather to keep my hair put — and that just looks good on me as well. And since yesterday was "Hat Day", I thought it would be a good time to tell you about my latest fashion find.
Once we reached Berlin, I was constantly on the lookout for one at every market we went to. I tried on LOTS of hats…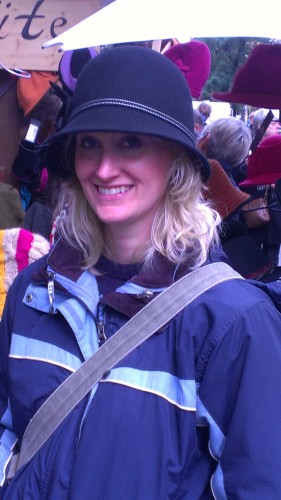 Most of which were too big and really didn't suit me at all!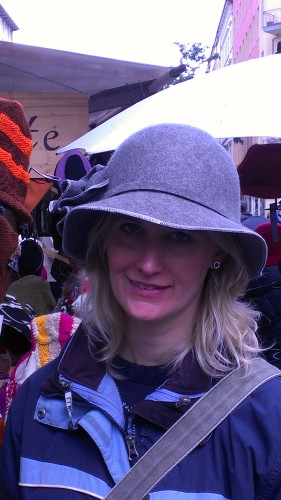 Those above were a couple I tried on at a random street fair. I really didn't find them suitable. And there are also Russian military hats all over the place, which I think are really cool, but honestly, I'm just not sure I can pull them off.
I don't even know exactly what style I was trying to achieve — but I knew that when I saw the hat, it would just feel right.
During the Christmas holidays, we were out and about, and wandered past a little second-hand shop that is loaded with stuff that you'd find in your grandparents' closet. The place even smells like that — a mixture of mustiness, prunes and a faint hint of cedar and moth balls. The store is almost never open when we go by there, but I glance in her windows anyway. And on this particular day, she had two hats that I knew I had to try on.
The one that really caught my eye was this one: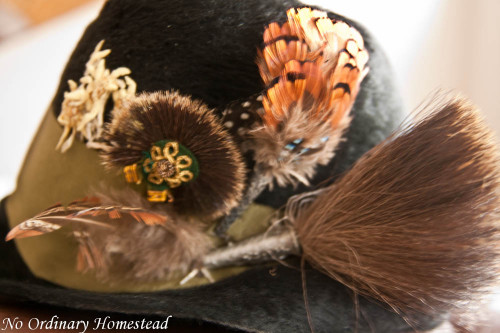 (I have no idea what is wrong with my photography skills today. Must be the distraction of having a recovering kiddo at home!)
I love all the details on the hat like the dried edelweiss, feathers and the traditional Bavarian flair of it — although the hat itself is not traditional for that style. It's also a furry hat which makes it fun, but it's not entirely practical for the rain or snow since it absorbs it all.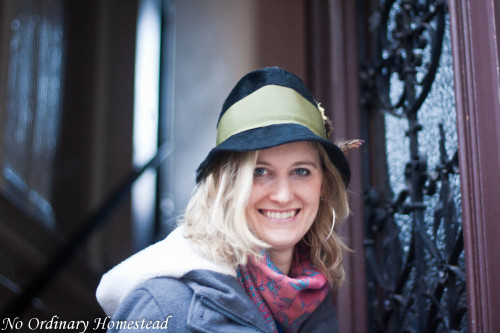 What do you think?  Are you a hat person?? Or do you usually try to steer clear of them?
Linking up at: