Dear Mackenzie,
Man are you a pistol.
In the simplest of terms, you can only be described as a diva. You're totally consumed with having things go your way…all the time. If you don't get your way, you get dramatic and cry. And let me just say that there has been more crying around here than anyone needs. I know this too shall pass. You're already any excellent "sharer" and like to take turns — but we're hoping it's sooner rather than later that you realize we're saying "no" for your own good when we won't let you eat ice cream for breakfast every day.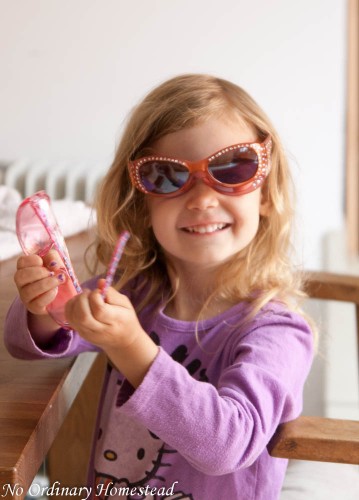 You have recently figured out how to chew gum without swallowing it, which quickly led to you become a gum addict. Every time we go out to walk the dog, you ask for a piece. And in fact, just about any time we set foot outside, you feel the need to have some. Thankfully nothing disastrous has happened yet (like it winding up in your hair) but I have little doubt that it is inevitable. Lord knows I had enough clumps of hair cut out as a kid due to gum for the both of us. But naturally, the gum you chew has to be something fruity and strange like strawberry lime or watermelon twist. You quickly went through all the old packs I had laying around for the last few years (since I somehow usually forget to chew gum myself) so thanks for doing your part in the cleanup and decluttering efforts.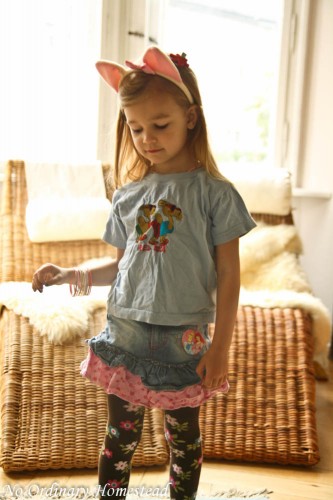 Your fashion sense is…interesting. But I still let you wear just about anything you want (within reason). If we go somewhere that people will definitely see you, we do insist on clothes that mostly match — but if you want to express yourself with crazy styles, Berlin is definitely the place to do it. Anything seems to go, here.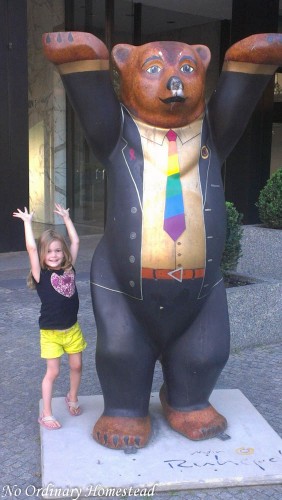 Thanks to watching the Curious George TV show, you've taken to thinking you're a monkey and not only try to scale things you shouldn't, but you also sometimes talk to us (and others) as a monkey. And you love hopping around. You're not quite sure why we're trying to curb this silly behavior, since it's quite cute –but the reality is that we just don't want it to become a fall back language any time soon. We understand far less monkey thank English or German, and we don't want anyone carting you off to the zoo to go live with the apes either!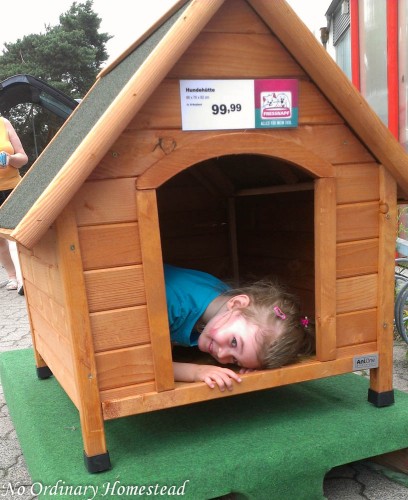 You have discovered that you are one of the luckiest little 44-month-old girls in all of Berlin last weekend when we took a trip to the Berlin Zoo. As it turns out, it's actually within walking distance of our apartment — or just a couple subway stops if you're feeling lazy — which is incredibly awesome. You had a great time checking out all the animals, but now you seem to think we should go daily since it's just that close. So I guess a season's pass will be in our near future for at least one of the adults in the family so we can go check things out every few weeks.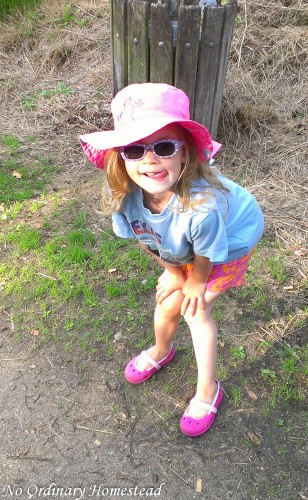 You got to meet your new baby sitter here in Berlin. As it turns out, Craigslist is more active over here (especially with English speakers) so we contacted one of them who seemed to fit our needs and had her come over to meet everyone. Although you've actually been rather shy around new people lately, you warmed up to her really quickly and even invited her back to your room to play about 10 minutes after we arrived. So we're pretty sure that's going to work out just great. Although you won't likely notice, we're even going to have our first parent's night out in Berlin without you this weekend — and after all the commotion recently, I think we deserve it!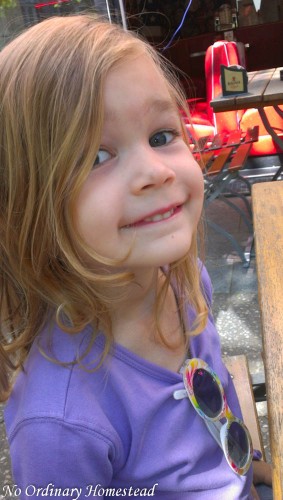 You're so funny sometimes when you say things that you think are words because you've heard them somewhere but you kinda get the letters wrong. For example, when you sing "Here come Peter Bobbin Tail, Bopping down the bobby trail" — or talk about Eggward from Thomas the Train which seriously cracks us up.
You are also beginning to show your artistic abilities. Starting with a moose (which was a bit of a stretch), you quickly progressed to a rather detailed self portrait and then ended with a great walrus drawing. It's so amazing to see your skills developing and to have reached such an incredible milestone.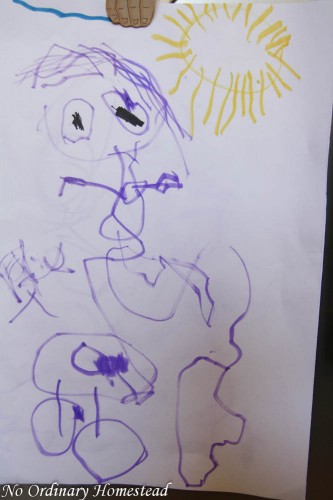 But you are so incredibly perceptive and learning so many things from watching what is going on around you; which isn't always for the best. When we were moving in, you decided to grab a wrench (and you knew exactly what it was called although we've never used one around you) and thought about sticking it into an electrical socket. You have never shown much interest in sockets, but that God that your Opa was keeping half an eye on you while putting together furniture with your daddy. Otherwise one of our first visits here might have been to the hospital.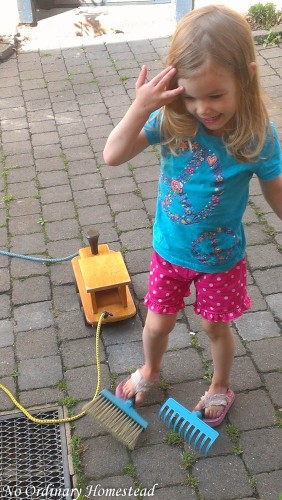 Thankfully your daddy and I are not too dumb because the only area of the house where we've hung drapes already is in your room. We just couldn't handle you going to bed at 9 or 10 pm every night because it wasn't yet dark outside. Since that took place, we've all started to become more sane around here and are getting plenty of sleep finally. And I have to admit, none of us are all that fun when we're sleep deprived.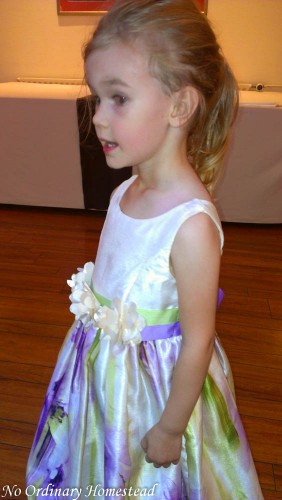 Although you've made us a bit crazy recently, we know that all this change has been rough on you too. So we're trying to keep our heads cool. If we're lucky, you'll be able to start preschool here soon. And if not, I guess I'm just going to have to find some ways for you to meet up with other kids on a regular basis so you get that interaction you're craving so much right now. Worst case, you'll be getting to spend more time with your new babysitter for nearly a full day each week so mommy can get some work done!
My deepest love,
Momma