Everyone is talking about omega-3's as of late. Pharmacies, health food stores, vitamin retailers and even our grocers are carrying thousands of options for optimizing your omega-3 intake. The incredible health benefits associated with omega-3's are now being touted by medical practitioners, homeopaths and dieticians alike after hundreds of clinical trials have verified the holistic power of omega-3's.
Omega 3 fatty acids are considered to be essential fatty acids. What's interesting however is that while they are absolutely critical to human health, the human body cannot create omega 3's on its own. Because our bodies are not able to develop omega 3's, it is important to access our recommended daily intake through other sources.
Fish, such as salmon, tuna, halibut are all omega 3 sources. The tricky stitch with depending on fish for your full omega-3 intake, comes in the fact that fish contain contaminants and toxins due to high levels of pollution in our ocean communities – which is why your family doctor and dietitian will often recommend keeping fish consumption to a minimum of three portions a week.
Some plants and nut oils are also sources of omega 3's, however consuming enough of these plant and nut sources to make an effective difference on personal health would be a near impossible feat on a daily basis. Other seafood sources that are high in omega 3's, and happen to be more sustainable than fish options, are algae, and krill (small crustaceans found predominantly in the southern ocean).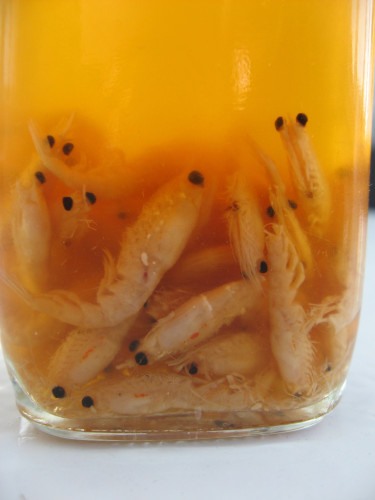 Here is a brief sampling of reasons as to why you should be stocking your body up with the omega-3's it needs to achieve optimal health:
 Addressing Heart Disease
Clinical evidence regarding the importance of omega 3's is most strongly prevented in addressing heart disease and other problems that relate to heart disease. Clinical evidence suggests that omega 3's help reduce risk factors associated with heart disease such as high cholesterol and hypertension. Omega 3 fatty acids have also been shown to slow the development of blood clots and plaque that clogs arteries. People taking sufficient doses of omega 3's on a regular basis also have a significantly lowered risk of stroke and heart attacks. Considering the fact that heart disease is currently the number one killer in America, the importance of optimizing optimal heart health is vital.
Joint Pain
Research has shown omega 3 fatty acids to reduce inflammation. Reduced inflammation can lower the risk diseases associated with chronic pain such as arthritis. People suffering from both; Rheumatoid Arthritis and Osteoarthritis have reported significantly reduced joint pain and joint stiffness. Some have even claimed that regular use of omega 3's allowed them to reduce their intake of pharmaceutical medications for inflammatory pain.
Seriously Boost Your Mood
Numerous clinical studies have proven that omega 3 fatty acids will provide significant relief from symptoms associated to depression. Omega-3's will work to boost your mood and cognitive function when you find yourself in a slump, and need a helping hand.  Some women have also claimed that omega 3's played a large role in conquering postpartum depression.
Premenstrual Symptoms
Omega 3's have been known to reduce pain from symptoms associated with PMS while also working to balance mood swings, boost cognitive function, and improve feelings of personal well-being – acting as a completely holistic form of relief. Because omega-3's also work to reduce inflammation, they will help to reduce the bloating that often accompanies PMS.
Regardless of where you are in your fitness and health care goals, chances are high that including healthy sources of omega 3's in your daily in-take will improve your personal health and well-being for the better. Many people choose fish oil supplements for omega-3 intake. Fish oil supplements are usually manufactured using mackerel, herring, tuna, halibut, salmon, cod liver, whale blubber, or seal blubber. The problem with choosing many leading brand fish oils, is that they contain the same toxins and concentrations found in the fish that are used to manufacture them.
Choosing a supplement, such as Krill Oil is the simplest way to achieve optimal omega 3 in-take. Everest Nutrition's Krill Oil stands above the rest in the supplement market in providing purity, quality and concentration. Krill Oil  also often contains healthy dosages of vitamin E, calcium, iron, or vitamins A, B1, B2, B3, C, or D.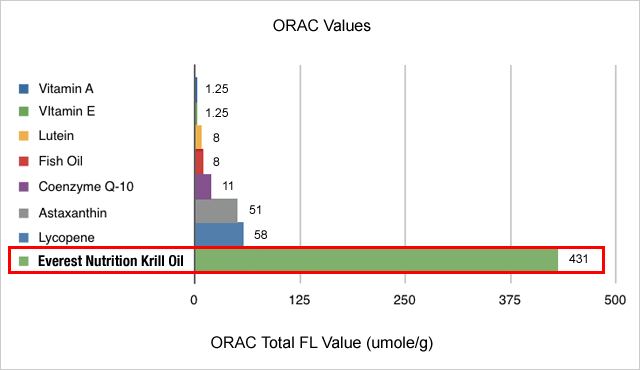 Everest Nutrition is really excited to work with No Ordinary Homestead in providing one lucky reader with a one month supply of Krill Oil – to really experience the powerful health impacts of a superior omega-3 supplement for themselves!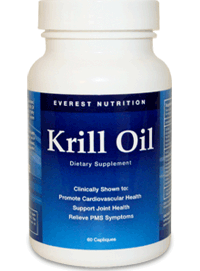 How to Enter
Mandatory entry (open to the following countries: Australia, Canada, France, Greece , Ireland, Italy, Japan, Malaysia, New Zealand, Singapore, Switzerland, U.A.E, UK, US)
Leave one comment below answering the following:
What are you doing in 2013 to improve your health?

Extra Optional Entries (Leave a separate comment for each item you complete – 5 total)
Follow me on Twitter, tweet something like the following & leave a comment below with a link to your tweet: Did you know that krill oil is super high in omega 3's? http://bit.ly/12AbmKZ Win some now via @t_muehlbauer @krill_oil

Like NOH on Facebook, then "like" or share the giveaway link, & leave a comment.
Subscribe to the one of the NOH newsletters on the right of this page and confirm the subscription. Leave a comment 
Like Everest Nutrition Krill Oil on Facebook.
Follow Everest Nutrition on Twitter
Winner Selection
The giveaway will end on Sunday, April 14th at midnight EST.
One winner will be chosen randomly via And the Winner Is… (a WordPress plugin). Winners will be contacted via email and have 48 hours to respond. If no response is received, another winner will be drawn.
Disclaimer: I received a month-supply of Everest Nutrition for review but was in no way paid for this giveaway or to express my opinion. The thoughts are my own and have in no way been influenced by outside parties.