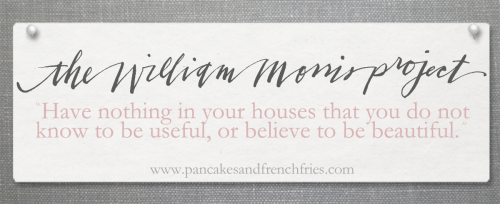 There is much that has been done around the new apartment lately…and when I think about it, it's hard to imagine that we've only been here a little over 2 weeks. It literally feels as if it's been several months; and with all the exploring we've done, we also feel pretty comfortable and settled in our surroundings.
We have unpacked and unpacked and unpacked. In the first week, we did the majority of the unpacking work and now have big stacks of empty boxes around that either need to be picked up by the moving company (because they were rented) or we need to put them on Freecycle to see if someone else can use them.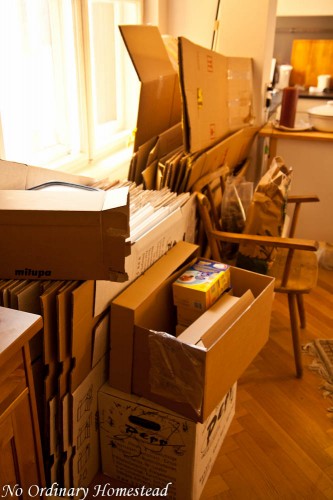 Boxes aren't the only thing going on Freecycle…we actually have collected a bunch more stuff that either just doesn't have a place in our new home (like some of my filing trays from my office and a bunch of stuffed animals that are just causing trouble) and will hopefully start getting all that online early next week (after we're back from visiting the farm this weekend).
And we've also created a bunch of trash…which included many boxes of paper trash (aside from the moving boxes)…which we hauled off to the dump in 3 separate trips. But thankfully all of the boxes in this area are now gone and we're slowly starting to think that our apartment might actually be too big. I mean once we've got all this stuff gone, there's just so much space. It seems as if we've never had that in a house before — but we definitely can get used to it!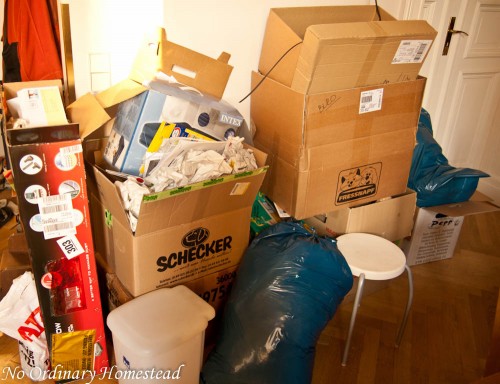 Basically, there's been a whole lot of using the minimal storage which was part of the apartment already and then adding pieces (or subtracting stuff) until things fit somewhere. There's been a lot of moments where I asked myself if I really loved something, or would be using it on a regular basis in the future.
One of the hardest and most stressful areas IMO has been the kitchen. Although the kitchen we have here is lovely, the amount of storage it offered was minimal. It's got a 5 burner gas stove, but no where to actually put pots and pans. Just craziness. One day I'll go into more detail about what we did and added to make it work for us, but for now, just know that condensing 4 regular-sized drawers of utensils down to 1 large one is tricky to say the least. It was the same with our plastic stuff (which I basically cut in half and hope to further reduce as time passes to primarily glass) and we even had to let go of a few dishes.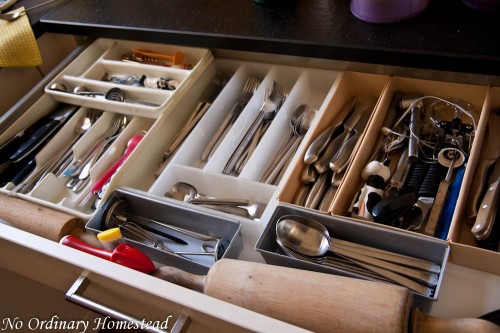 But what was probably one of the hardest things for me was getting rid of glassware. I used to work in the china & crystal department of a big department store, and I developed a bit of a "problem" when it comes to glassware and dishes. But in our new home, there's just no space for the excess stuff that never gets used. So I had to be drastic. I got rid of a bunch of stuff before we moved, thinking I was in pretty good shape…but once we got here it was apparent that I had to get rid of even more. So hopefully someone here in Berlin will be able to use some of this stuff. But if not, at least it can be recycled into new useful glass stuff.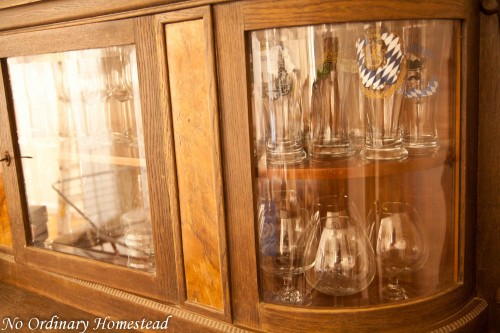 But despite it being hard for me to let things go that one day could be useful (even if I don't love them), it does feel awesome to not have to worry about where to put all the stuff anymore. And I know that in the long run, anything that just gets boxed up and stored in the basement might as well be gone anyway, since it will rarely actually get used. There were a few days when I was dreading unpacking any more boxes, because I simply just didn't know what to do with the stuff or where to even start.
But with this move, one of the goals is to actually unpack all the boxes we've brought with us–which will be a vast improvement over our last move, where we had an attic full of boxes that weren't touched in 6+ years! And once we've gone through those boxes and sorted everything, at least we'll know that everyone we own easily fits into this space here — instead of a main house, a few attics and a bunch of side buildings!
What's the area of your home that holds you back and causes you the most stress?