I tried something new the other day and came out with a really tasty chili casserole. It wasn't all that hard to make and is a nice variation from regular chili – which we love anyway. The next time I make this, I might put a layer of Fritos corn chips between the chili and taters. They would get soggy but it would probably taste really good. I've frozen a second casserole just like this one so we'll see how it does. Mashed potatoes often don't freeze well but I hope because of the egg, cream and cheese in them, they won't get grainy or weird.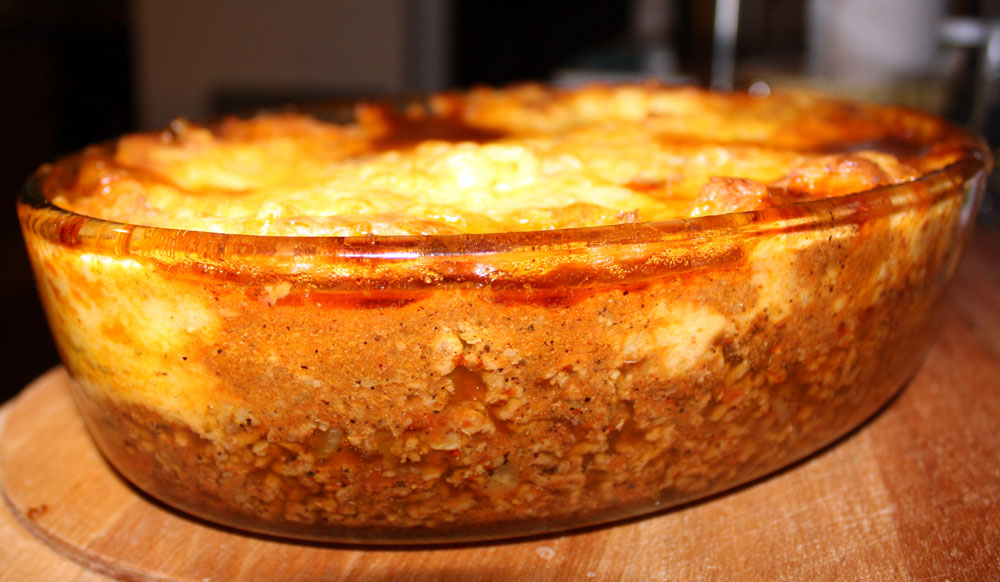 We also found that we really like alfafa sprouts on it. This was our first time trying the sprouts in any food and they were SO good. It gave the dish a little more texture and just a hint more flavor. If we had any onion sprouts growing, we would have tried those instead…or as well. 🙂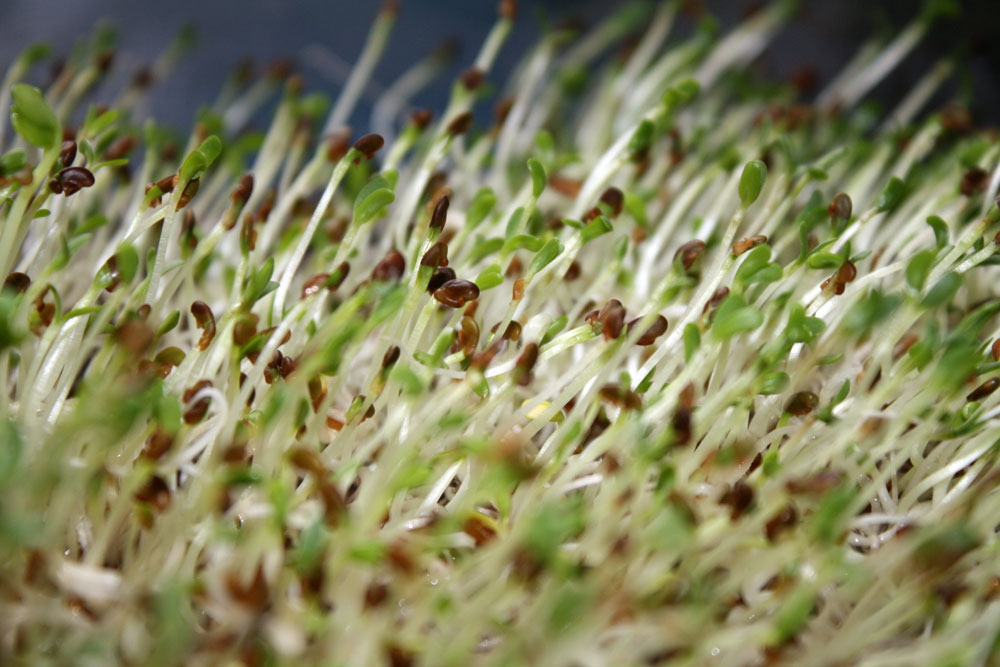 In a large pot, boil the potatoes until they are fork tender - about 20 minutes.

While the potatoes are coming up to a boil, preheat a deep skillet or wide, heavy-bottomed pot over medium-high heat. Add the EVOO and ground beef and crumble up the meat as it cooks for about 8 minutes or until brown.

Add the onions, garlic, chili powder, cumin, garlic pepper, oregano, paprika, cinnamon, salt, crushed tomatoes and tomato paste to the meat and cook another 5 minutes. Add the beer and stock, and stir to loosen any bits from the bottom of the pan. Reduce the heat and simmer for 10-15 minutes, until thickened. Season the chili with salt to your taste.

Once the potatoes are done cooking, drain and return them back to the same pot. Place the potatoes back over the heat, shaking them around a bit to dry them out. Fold the butter into the potatoes until melted.

Remove the potatoes from the heat then add in the cream, egg yolks, salt and ground black pepper. Mash them up with the potatoe masher. Fold the cheese into the potatoes and allow it to melt.

When the chili is ready, pour it into a large casserole dish (or two smaller casserole dishes) and top with the cheesy potatoes. Sprinkle the top with cheddar, if desired. Place the chili & taters casserole into the oven at about 350°F (180°C) and brown the top, about 2-3 minutes. Garnish with alfalfa or onion sprouts and serve.