There's a specialty here in Germany which is extremely simple to make but that I somehow never tried to create myself. The German restaurant down the street from us makes wurst käse salat, which basically is a sausage and cheese salad with onions, vinegar, pickles and oil thrown in and left to marinate together. The sausage used, Fleischwurst, is a bit like bologna from the taste — but if you find a good one (like the one we get from the Kropp butcher in Killianstädten), this dish is the epitome of summer goodness. The cheese used is also usually very mild in taste. I like to use a simple farmer's cheese, but you could also use a young Gouda, Swiss or Gruyere.
The key is then to find the balance between the various ingredients in the dish so that you achieve a round, biting taste of sausage and cheese with onions and vinegar. Throw in some pan roasted potatoes with a little farmer's bacon and onions and you've got one heck of a meal. We even found out that it pairs well with Flammkuchen Alsace Art.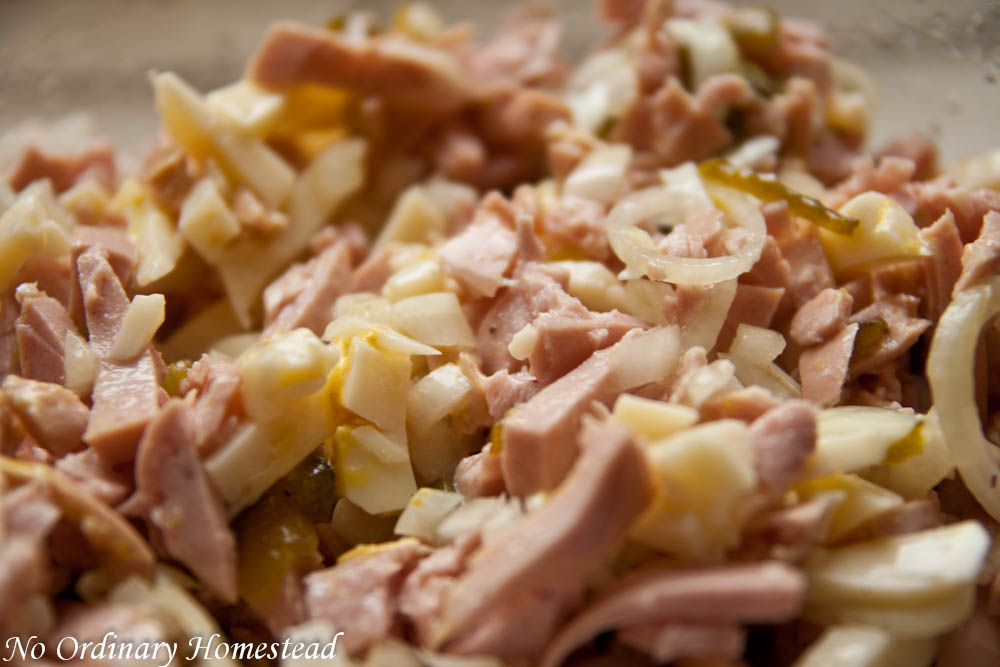 | | |
| --- | --- |
| | |
Combine Fleischwurst, cheese, onions and pickles in a bowl. Mix together vinegar, mustard, sugar, salt, pepper and vegetable oil together. Combine with wurst and cheese mixture. Chill in the fridge for at least 1 hour. The second or third day it usually tastes even better. Serve chilled with pan roasted potatoes (Bratkartoffeln) or dark bread.
0