Traveling with kids can often be a challenging yet exciting experience. Naturally, you want to make the experience as special and as special as possible for your kids — and there are few better ways to do that than with their very own flight logbook to document the trip.
When my husband, Stefan, was younger, he had the opportunity to travel quite a bit with his family. Many times, they were flying to far off places, and he had a logbook of his own where the pilots and flight crew could write him a few notes and he could write down everything about his journey to remember it more clearly into the future. That logbook is long gone, but he still has many fond memories of it. And when we started traveling with Mackenzie a few years ago, he recalled that logbook fondly and wished we could find one for Mackenzie. We never managed to track one down — and then the Simply for Flying logbook found its way to us!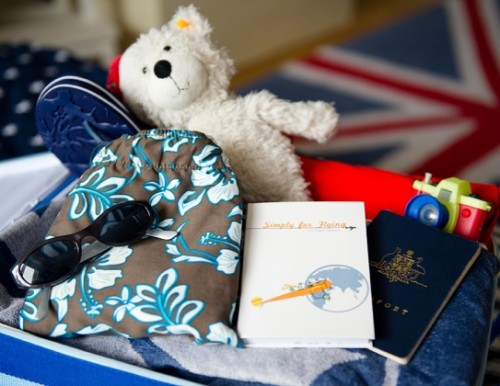 The Simply for Flying logbook lets you record flight details and experiences for each and every flight you take. On each journey, the Captain can record important flight log information, leave you a special message or you (or your kids) can enter your own notes. The Simply for Flying logbook has an easy handling size of 135x95mm to keep with other important travel documents. Just hand your logbook to one of the flight crew at the start of your journey so that the flight deck has ample time to complete it for you.
The Simply for Flying logbook features:
42 flight log & journal entries
Similar size to a passport
Maps and conversion charts
Fun & colorful characters
Pocket for boarding passes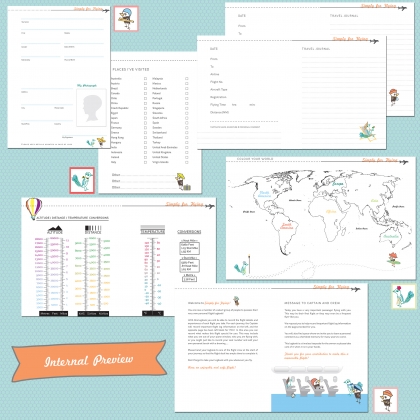 I really love the cute little bird characters that fill the pages of the logbook and the way that it's laid out. All of the important info about your child (like name and address) are right up front in case it ever goes missing, and there's a complete description of what to do with the book for any flight crew member who might not be familiar with the concept. At the back of the book you'll find the special map and chart pages which you can use to teach your kids more about geography and time zones, as well as track the many places you've been around the globe. I assure you that your kids (or grandkids) are going to love this logbook and treasure the memories it holds for many years to come. We're looking forward to giving one to Mackenzie soon when we take our first trip to London!
The Giveaway
FIVE lucky No Ordinary Homestead readers have the opportunity to win a Simply for Flying logbook for their kids.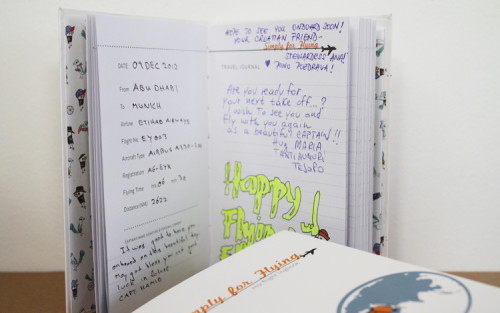 How to Enter
Mandatory entry (open worldwide)
Leave one comment below answering the following:
Where will you be traveling this year with your kids (or grandkids)?

Extra Optional Entries (Leave a separate comment for each item you complete – 7 total)
Winner Selection
The giveaway will end on Tuesday, June 25th at midnight EST.
Five winners will be chosen randomly via And the Winner Is… (a WordPress plugin). Winners will be contacted via email and have 48 hours to respond. If you do not respond, another winner will be drawn.
Disclaimer: I have my own Simply for Flying logbook which I received as an attendee to The Hive blogging conference. I was in no way paid for this giveaway or to express my opinion about the product. The thoughts are my own and have in no way been influenced by outside parties.