Dear Stefan,
Today we are celebrating our 10 year wedding anniversary! I'm not sure how that's possible, because it can't have possibly gone so quickly…yet somehow the calendar disagrees with me. Aren't we still young kids in our 20's running around Miami? No? And why did we move to Germany again? 😉
You knew after our first date that I was the one. I think I needed until date #2 before I was certain. The first date was one of those dates where we said all the things you're not supposed to say and told all the gory stories of our exes while we laughed…then after we went home (separately), we chatted online until 4 in the morning. We couldn't get enough of each other then, and we (thankfully) still have that "problem" today.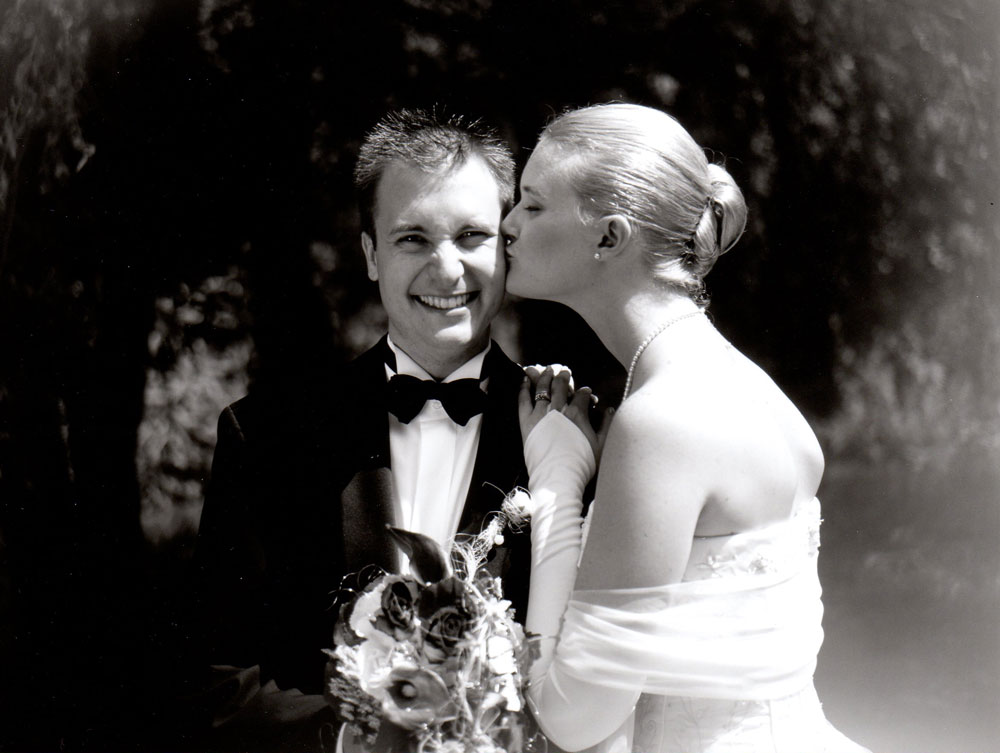 We started talking about marriage about 1 week into dating…and got unofficially engaged after about a month using a ring that you drew for me on the paper table cloth of some awesome seafood dive near Naples. (And, yes, of course I still have that ring.)
The real question popping and engagement ring came at the 3 month mark, which still would have freaked out most people. I'm pretty sure it blew our parents away. But it just always felt right between us, and once we started dating, there was really no question in either of our minds.
As if the engagement wasn't serious enough, we also got a cat. And when she became a total and complete terror, instead of getting rid of her, we got a second cat…hoping the two would amuse each other. It probably would have worked, too, if they hadn't hated each other so much. But at least cat #1 (Princess) stopped throwing herself at the bedroom door in the middle of the night and trying to eat jewelry out of people's ears while they were sleeping after we added a companion.
Since we met during college, we were soon faced with an interesting decision. In 2001, you were graduating from college, and I still had a year left. But you were going to be moving to Germany and I knew that if you left and I stayed, that would be the end.
So two young kids picked up everything they had and moved off to Germany. Since you'd lived here as a kid, it wasn't quite as big of a shock to the system. But for me, the whole world turned upside down. Boy do I wish I had known about blogging back then!
Instead of tearing us apart, this huge challenge brought us closer together and we found and developed hobbies we could do together, like rock climbing and going camping…once we finally had a car we could get around in, that is.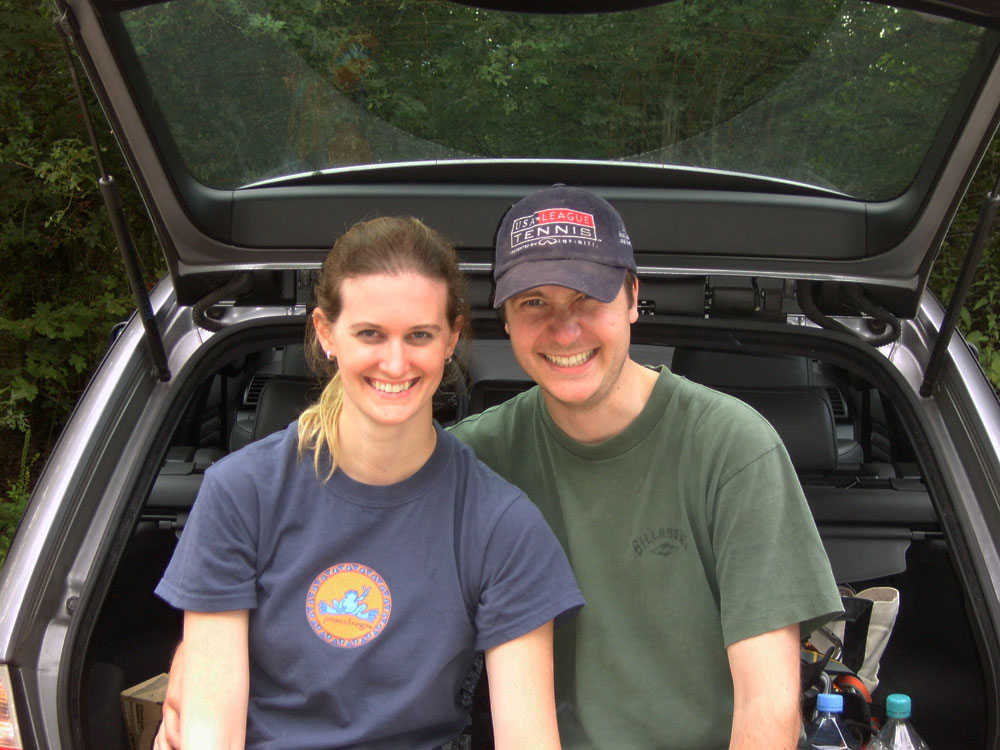 Eventually we got a dog, our silly Newfoundland Ayla who couldn't be much more like a toddler who never grows up. We always said that if we could master raising a well-behaved dog, we could handle kids. And so when I found out I was pregnant (and totally freaked out about it), we knew we'd do ok. And so far, I think she's one pretty awesome little 3 year old.
I'm so glad that we are not only compatible in love, but also in life. We are able to share the same interests and also have the same entrepreneurial hearts which lead us into new directions all the time.
You are my best friend, my business partner, my rock in tough times and the best lover of my life (woo, getting steamy in here!) 😉
Although we've had a few ups and downs, and there was certainly a tough spot in our lives — we managed to pull through and are now stronger than ever together. You just get me and know how to drive me on, even if you sometimes make me crazy in the process.
Here's to the next decade of happiness together…and all those that are sure to follow!
Love,
Tiffany
0