For everyone that goes abroad every time they fancy a holiday, I'm here to tell you, you are missing out! In the UK, you're never more than a couple hours away from some spectacular rural scenery. The UK is literally littered with absolutely everything you could ever want from a holiday. From the urbanest, city based spa location, complete with shopping and nightlife, to the most chilled-out, bucolic countryside village going, we've got it all.
Almost Every Landscape is Represented Here
We've got it all, almost. Mountains, flatlands, warm coasts and snowy desolation. Sadly you're going to need to look elsewhere if you're after coral reef, desert, or jungle, but besides those, we're pretty well covered here. And what we do have, well, we've got some of the best of it.
With Scotland boasting some truly spectacular peaks and mountain ranges, and Cornwall featuring some gorgeous coastal settings, from top to bottom the UK is littered with glorious landscapes, and fortunately, many of these locations are still well-kept secrets. On top of all that, we've got a multitude of amazing spas and hotels to check out.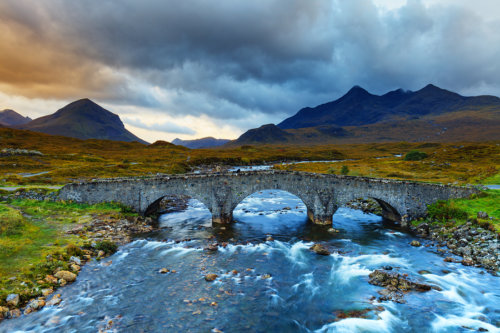 Stunning Snowy Mountains
People think of the United Kingdom as being mostly flatlands, with fairly tepid boring scenery. This is not the case! We've some of the most epic sweeping hilly landscapes, complete with vistas that wouldn't look off place in a fantasy blockbuster.
With the sweeping greenery of the Peak District, and the towering Snowden, as well as all the peaks and ranges of Scotland, the UK is no slouch when it comes to breath-taking mountainous scenery, hence the fact you can even ski and snowboard here! If you're into your mountain climbing, spelunking, rock climbing and hiking, or fancy a bit of snowboarding, then get exploring the UK.
Gorgeous Coastal Scenery
No list of the best things about the English landscape would be complete without a mention of the coasts. When you mention England, you don't necessarily think about amazing, almost tropical beaches, but that's where you're wrong.
Cornwall has a huge number of gorgeous and sweeping beaches, great for surfing, bodyboarding, and generally lying around. Wales and Scotland also have absolutely tons of beaches and coastline to explore.
Beautiful and Desolate Moorlands
While you read this paragraph, put Kate Bush's 'Wuthering Heights' on. That's what you need to be listening to while thinking about the breath-taking and sweeping desolation of the English moors. Miles upon miles of undulating purple heather, a true wilderness. If you want to go somewhere beautiful and wild, go have a look around the moors, do a little hiking, and take a picnic.
Spectacular Picturesque Villages
I've not even mentioned the beautiful and quaint villages you're going to find in the country. Sandstone cottages, picturesque vistas, and more pubs than people somehow, rural British villages can make for one of the most tranquil holiday settings imaginable.
Our tiny little emerald isle boasts some of the most beautiful villages in the world. Think 'Last of the Summer Wine';  adorable little cottages, rolling hills and countryside, a few farms, local produce, quaint little villages are where it's at.
There are plenty of amazing sights to see so start planning your trip today.
0