Don't let the winter weather bring you down…share you romantic moments with me and you could win a spectacular women's shaving trio that will make you think twice about ever using foam again.
---
I almost didn't make it this week…not because I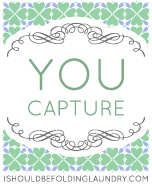 didn't want to participate or because I didn't have time…but because I had absolutely no clue what to photograph for "cold." I thought about taking photos of stuff in our trunk freezer, which is without a doubt the coldest place on earth (I seriously almost get frostbite every time I take something out of there) but that just seemed kinda boring. And although I know some parts of the world are totally blanketed in snow right now…we have absolutely none. In fact, it has been down right spring-like here so we've been taking advantage of the warmer temps to get some chores down before wave two of the winter hits. It's bound to happen…this is Frankfurt after all.
But they yesterday morning, I looked out the window and noticed lovely traces of frost on the roof next door. So I grabbed the camera as we headed out with the dog, and thankfully managed to find a few patches of ground that had not yet been thawed by the warming rays of the sun.
I really wish I had thought to take my macro & zoom filters…but my Tamron 17-50mm still managed to do pretty well. And I'm always pretty impressed with how close I can get to things while using it.
This last shot is probably my favorite and and it just reminds me of spring somehow. Maybe because I'm ready for it to be here already…the constant teasing of the weather here is awful, and you never really know if you should expect to wake up to frost or even snow on the ground…or if you might be able to go outside during the day without a jacket instead.
Be sure to visit I Should Be Folding Laundry for more visual interpretations of "cold."