If you really want to spring clean your home, you need more than a feather duster. For a fresh look worthy of the season, you need to go about decluttering and streamlining your interior design for a minimalistic and sleek result. Read our tips for achieving this below.
Spring 2014 colour palette
Pantone's latest Fashion Color Report was all about mixing traditional spring pastels with vivid brights—this will translate perfectly in the home. We see fire-engine red struck against powder blue and sharp oranges juxtaposed against sandy hues.

However, the Pantone colour combination that really catches the eye is Hemlock with Paloma: a dusty mint green and a chic medium grey. This combination would work well in any room, but the kitchen's metallic surfaces would complement it best.
For versatility and maximal impact, keep your walls light and choose colour-pop accessories.
Clean lines
Contemporary lines will go a long way to cleaning up designs and making them more sophisticated. If you really want to modernise your décor, the kitchen is the place to invest: a makeover here can totally refresh the overall feel of your home.
We love the understated sleekness of the Linda Barker kitchen collection at Wren Living, as it brings together a modern colour palette with chic materials and simplistic designs. Incorporate plenty of storage options so you can keep countertops uncluttered.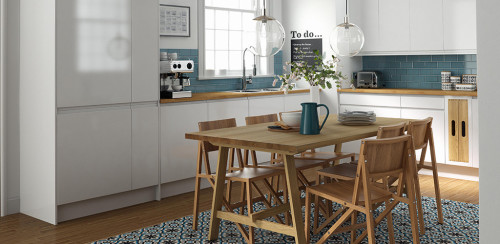 Go Dutch
Dutch designers are renowned for their cutting-edge cool, which is currently centred on ultra-modern, barely-there styling. Channel their chic aesthetic by keeping decorative touches quirky and unassuming.
A great idea is to put items to unusual uses. One really popular option is upcycling ladders into coat holders, towel rails or even shelving systems. You can find more creative ideas on Bored Panda.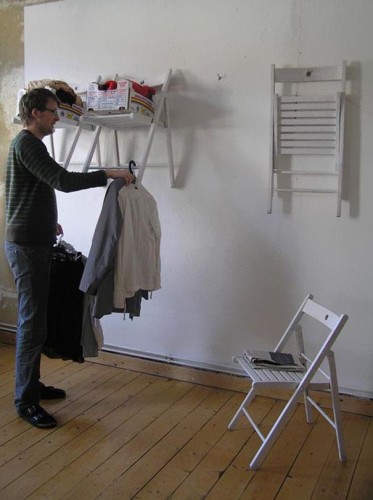 ---
About the Author: Edivn Salomon is a freelance writer for a number of print and online publications. His interests and writing topics range from home and interior design, furniture reviews and design trends and changes. He currently resides in Newcastle, UK.
0