My mom and I went to find some pre-Christmas decorating bargains at the local home improvement store yesterday which already has all their holiday stuff marked down 50%. We don't have too many Christmas-sy things around our house since those sorts of things are expensive to collect together (which is why it's usually done over many years) and we've never really had the space or interest to decorate. But in case you haven't heard, we're growing up now. 😉
We made some really great finds…and things are looking much more festive around here.
I thought this Santa was just too cool. You can put a little candle in his lamp…and the jacket is felted which gives him a more life-like feel. I threw together the vase with the balls in it a few days ago when we were decorating our tree outside…yeah, I still need to photograph that!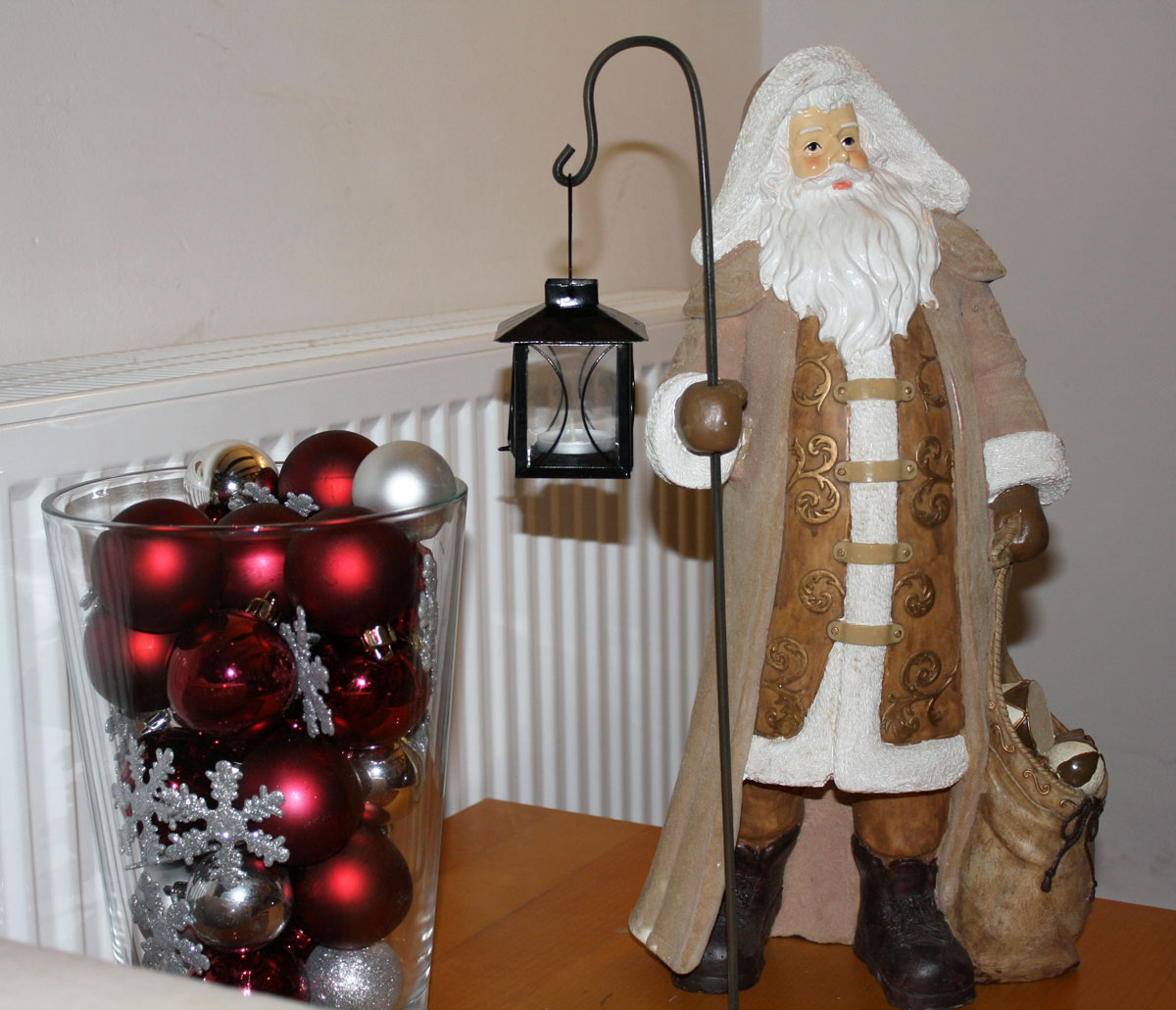 This little angel was just too cute to pass up. She's so elegant and peaceful looking. Unfortunately I was undecided when we got there and missed the opportunity to get a second flutist angel that matched this one…but you can't win them all I guess 🙂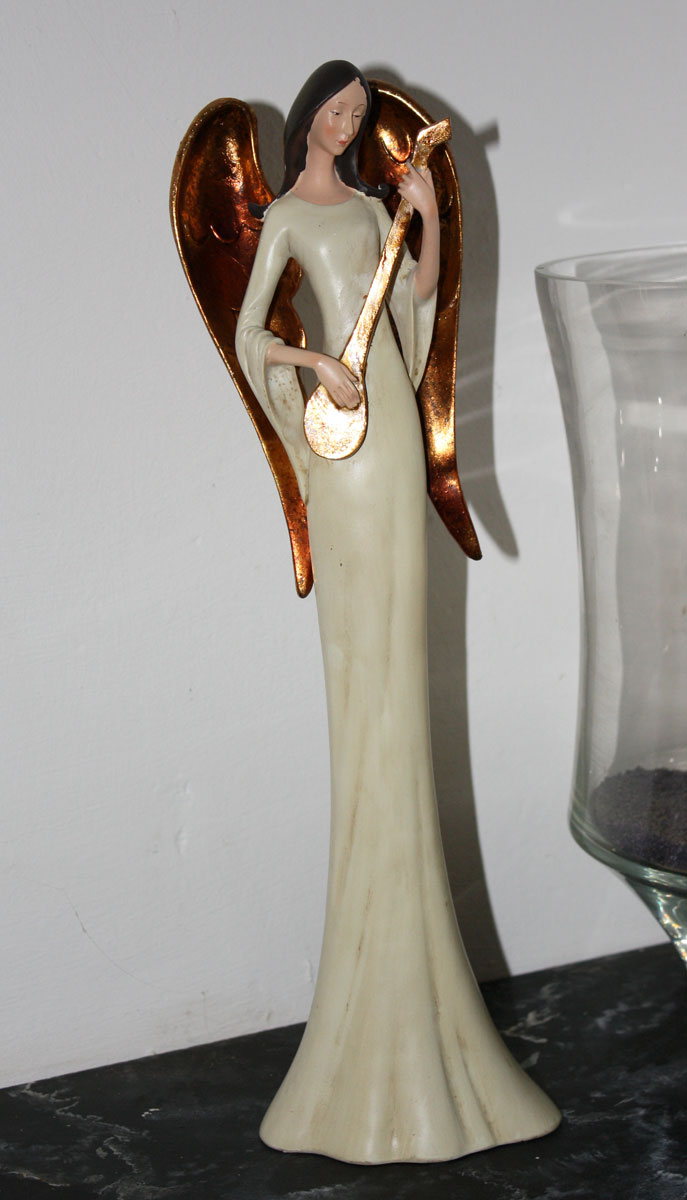 This little ceramic tree looks cuter in person than in the photo since the little glitter pieces reflect light so well that it looks like it's really got lights on it…just a cute little something to jazz up the area.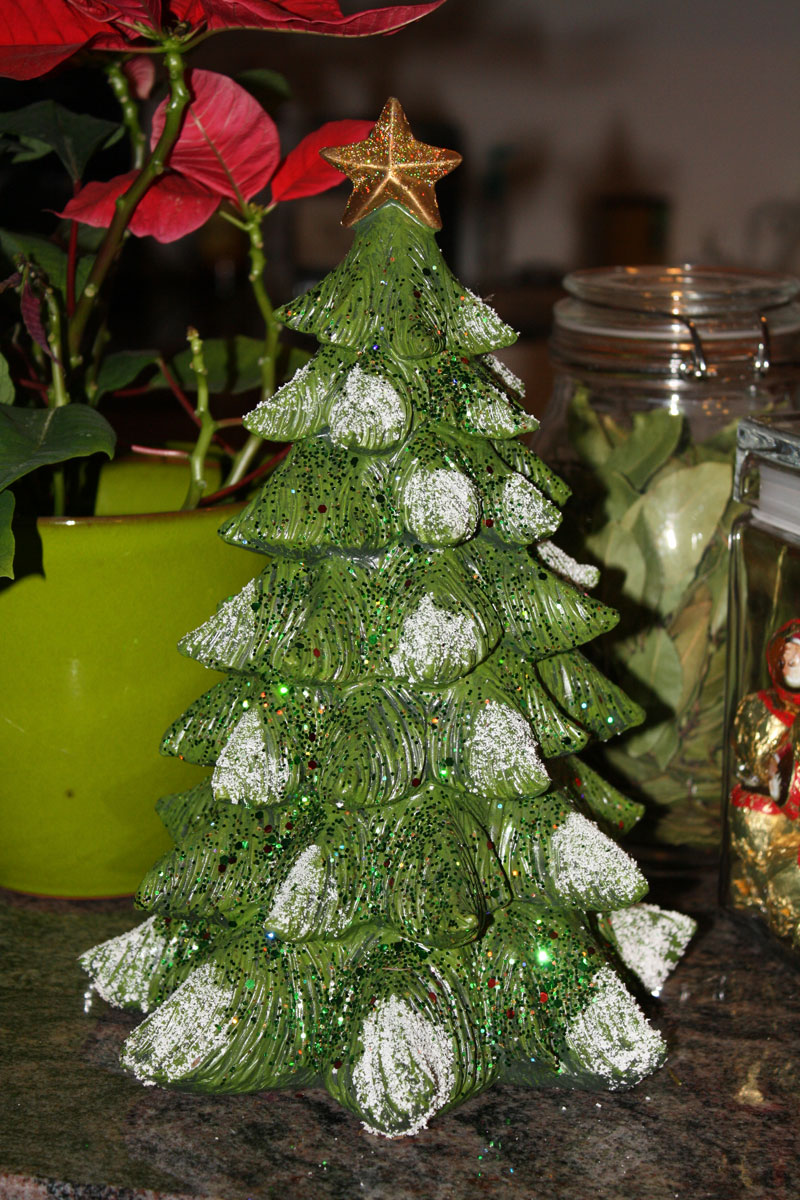 And I thought these two dwarf-like Santas were too cute to pass up for 4 bucks a piece. They just look so silly and cute…and they've found a home in the bathroom for now where they can greet all the guests. 🙂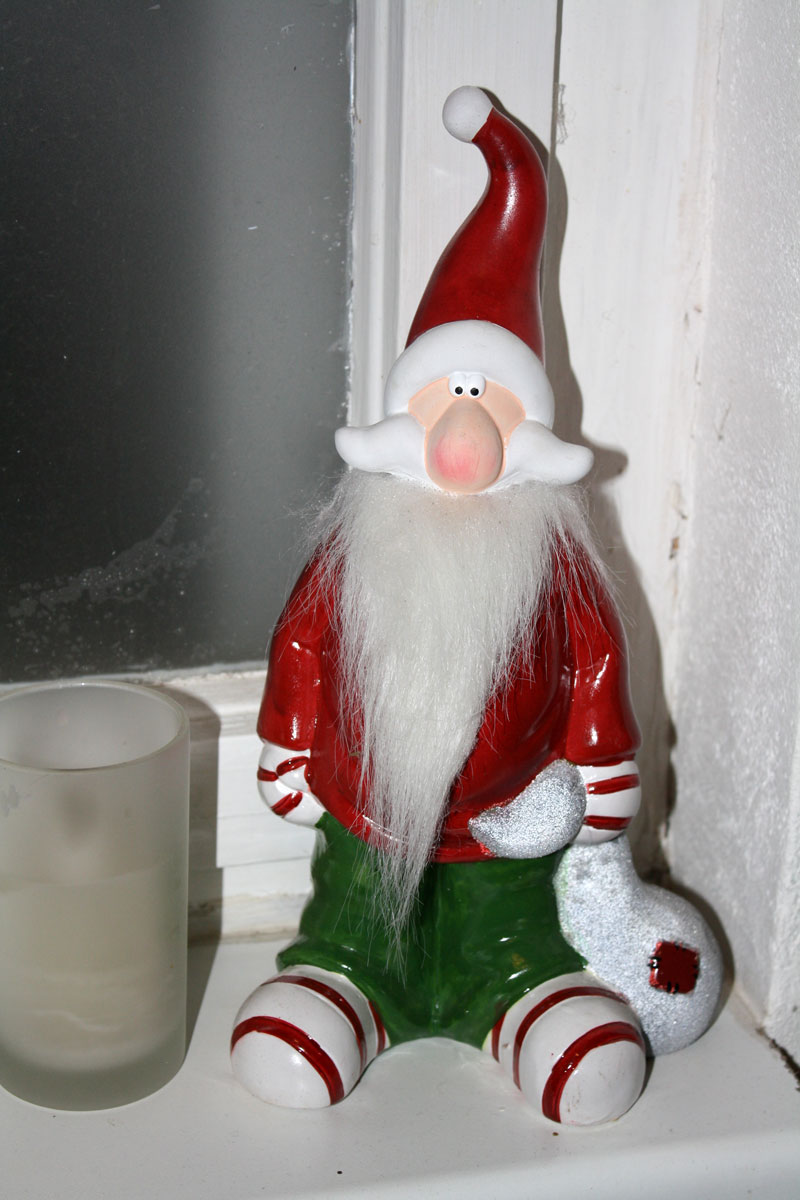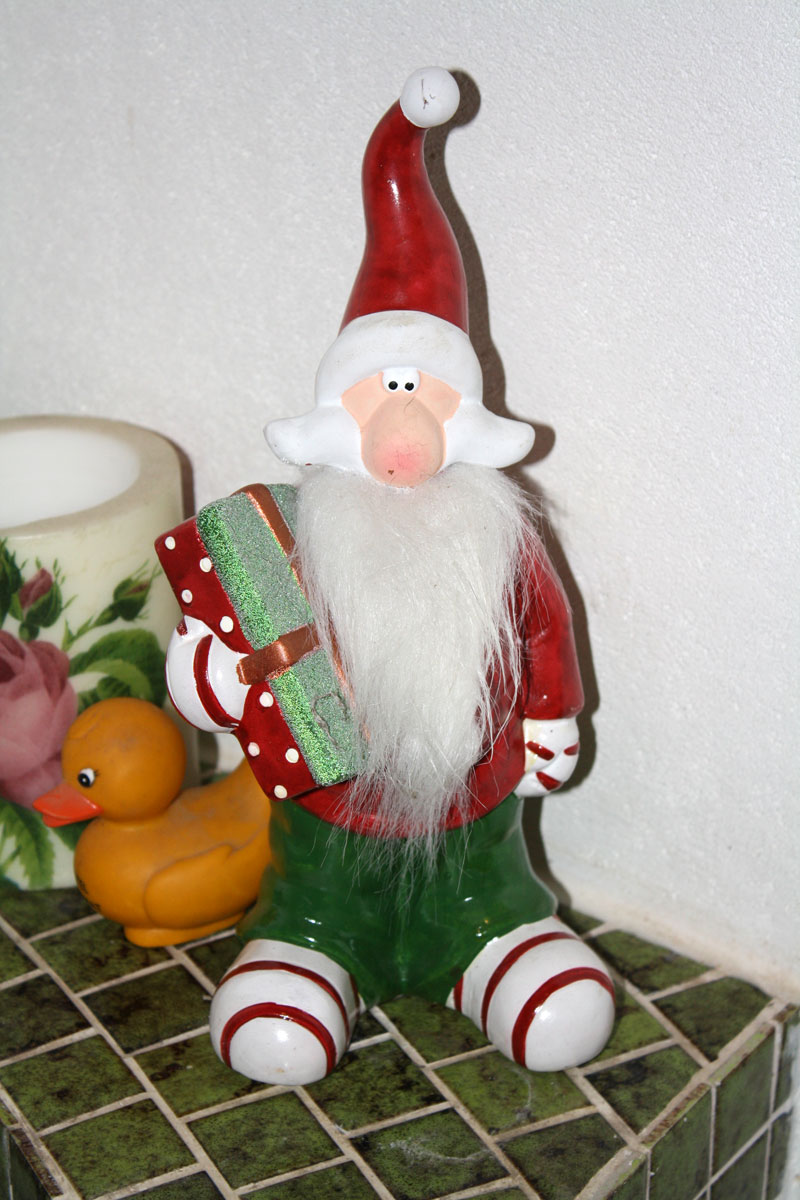 Hope everyone has a wonderful Christmas celebration with their loved ones! We're getting things ready for our big turkey dinner here…can't wait for the smorgasbord! And at least now I know Mack isn't going to make me want to get rid of any of the food this time around. Unfortunately she can't eat any of it with us…but she'll get some flavor afterward in the feeding 🙂
We might just get lucky and have a white Christmas here…it's certainly cold enough today although the sun is shining. It's a really lovely day, actually. Perhaps the calm before the storm…d
0