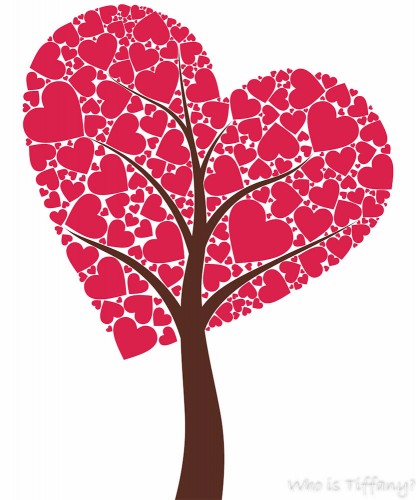 Another Valentine's Day has come and gone. For the last few years, Stefan has been traveling somewhere in Europe or the US. He actually thinks that he might have been gone for the last 8 Valentine's Days straight. I honestly don't have a clue, nor does it matter much to me. The "holiday" has become so non-eventful for me that it just passes like any other day.
Now if you're in a relationship with someone and you also like to boycott this holiday which has started to become almost as commercial as Christmas, you need to make a commitment to both yourself and that special person in your life that you create a meaningful way to say how much you love each other at least once a year. In fact, it would be a great thing to do daily — but we often get a bit caught up in life and romance is the first thing to drop. So once a week you should be getting together for a date night. Sometimes you have to resort to once a month which is still acceptable. And if you've found yourself on the once a year plan, well it's time to get your love life back on track!
Date Night Ideas
Some people go all out on V-Day and really turn on the charm. But then the rest of the year they just ignore the fact that they are in a relationship that certainly needs to have the flame stoked from time to time. So in honor of it no longer being Valentine's Day, I'm going to share some ideas with you that can be used to create your own Valentine-like atmosphere just because you love your partner and want to keep the flame burning.
Creative ways to spend Valentine's Day like making your own daily love reminder box or creating a heart of moss
20 date night ideas that cost next to nothing
100 great date night ideas from simple to romantic to over the top!
Pick up a copy of 101 Nights of Grrreat Romance and start trading off who is in charge of the task that week/month
Create a date night jar of ideas to keep your romance burning and your brain less overloaded!
15 fun date night ideas from real men
A whole website full of inexpensive date nights of all shapes and sizes
Super charge your sex life with 101 Nights of Grrreat Sex, another fun book which gives you tasks to complete and guidelines regarding who should be planning it (him or her), pricing, complexity and so on
Do you want a challenge?
Actually, as I'm writing this post, I'm thinking that my own love life could use some extra attention, too. It's a topic that Stefan and I have brought up in the past, but somehow nothing changes — and how would it if we never really implement a plan.
So perhaps now would be a good time to go for strength in numbers. Who's up for creating a challenge where we all follow along with each other, give our support and set up a weekly challenge to stick to that inspires us to keep the flame alive. Anyone with a blog can write a post about what they did that week to keep the spark burning. And perhaps I'll even come up with some suggestions for the week ahead of what I plan on doing (which will totally spoil the fun for my husband who reads my posts religiously) but also give some folks who may lack the time or discipline the excuse to actually stick to kindling the fires.
Are you with me??
0