I made the journey into our garden today and was relieved that I didn't want to run screaming from it as soon as I opened the back door of the barn. Unfortunately (and sometimes fortunately), we cannot see our garden from the main house…only when we walk through the barn and open the rear door. I think this is a major reason why we haven't gotten further with it yet…then again, I was hoping to do great things out there this year and then Mackenzie popped into the picture. But 2009 will be the year of the garden at our house.
Anywho, I have a lovely bay laurel shurb (Laurus nobilus) which just grows like a weed but each winter all the leaves die off. So I have been telling myself I need to get out there and get the leaves of the plant before they are laying all over the ground. And for a change I actually listened to myself and go out there to harvest leaves.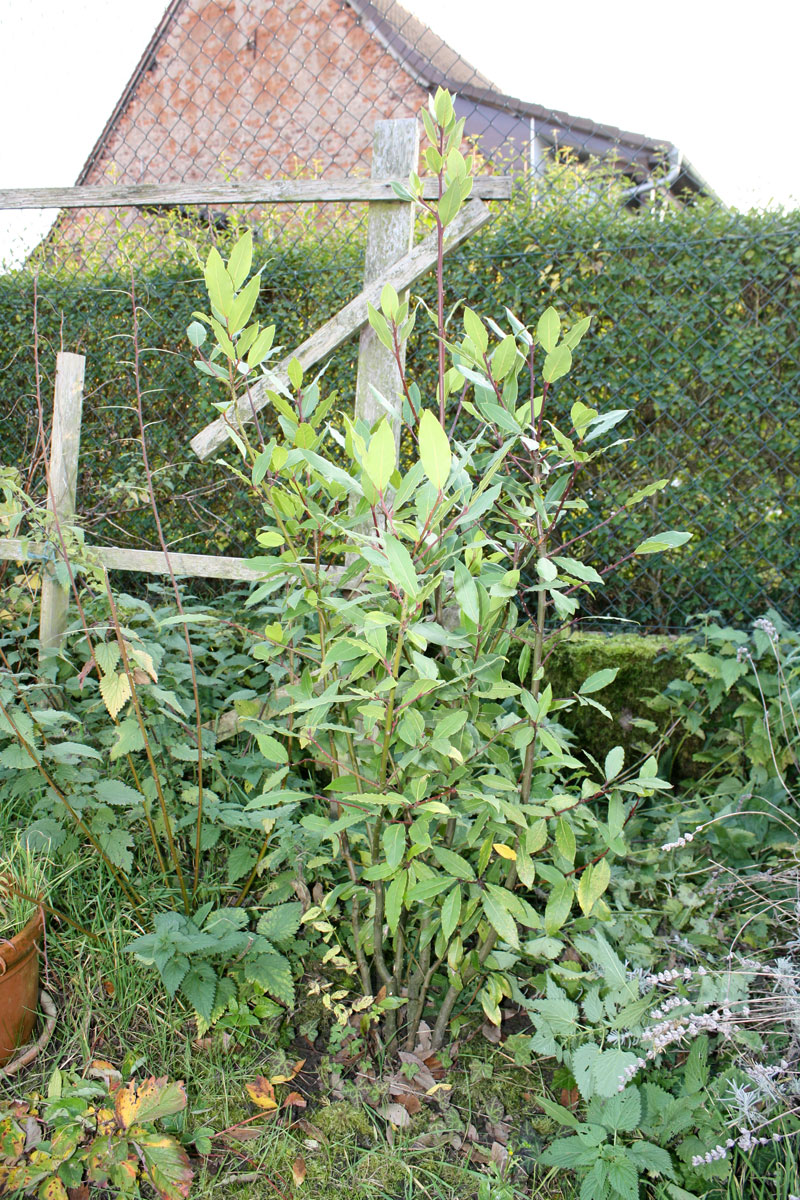 Believe it or not, this photo was taken AFTER I'd taken 118 grams (about 4 ounces) of bay leaves from it…which means I won't be buying any more of those for a long while! Thankfully they have lots of uses but I distinctly remember a huge 2 gallon container my mom had of bay leaves most of the time I was growing up. She owned a restaurant when I was born and she got them then. Never had to buy a bay leaf that entire time.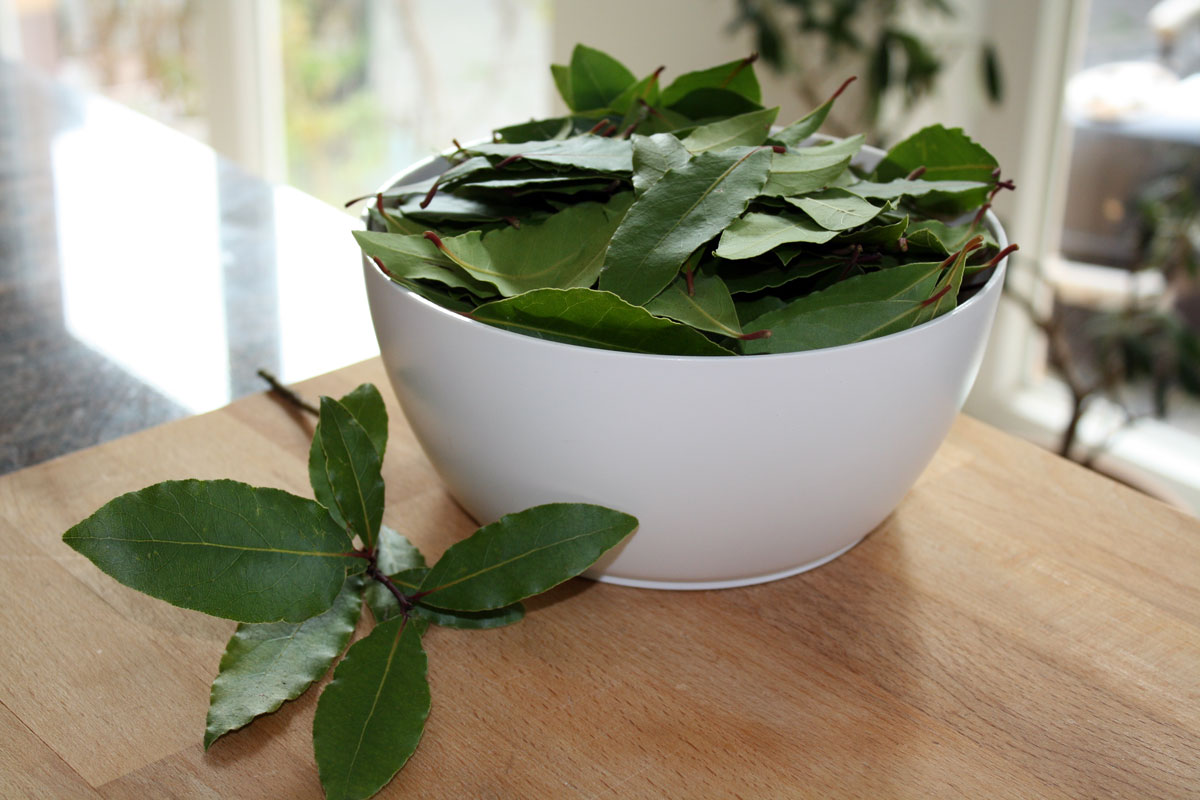 So I will be drying those over the next few weeks. I guess the most simple method is just to lay them out on paper towels and press them…but this would take forever to assemble them all. It's probably a few hundred leaves. So I will be looking for a much more simple method like with a screen or something similar.
I was going to try to root a cutting as well but apparently that takes up to a year and requires high humidity…which doesn't sound very promising. The easiest way to cultivate bay leaf trees seems to be layering in the spring. Just bend down a branch to the ground and cut into the stem where it meets the soil. Cover it with a bit of dirt and anchor it down so it won't move. In 6-12 months, shoots should appear.
Our red currant bush was infested with black ants when we went to harvest it this year so we ended up leaving the fruit behind. But when I was out in the garden today, I realized the fruit still on there was perfect for harvesting seeds since it's quite old now. I don't know how easy it would be to grow a currant tree from seed (I'm thinking not necessarily the easiest thing in the world) but I'm interested to give it a try at least.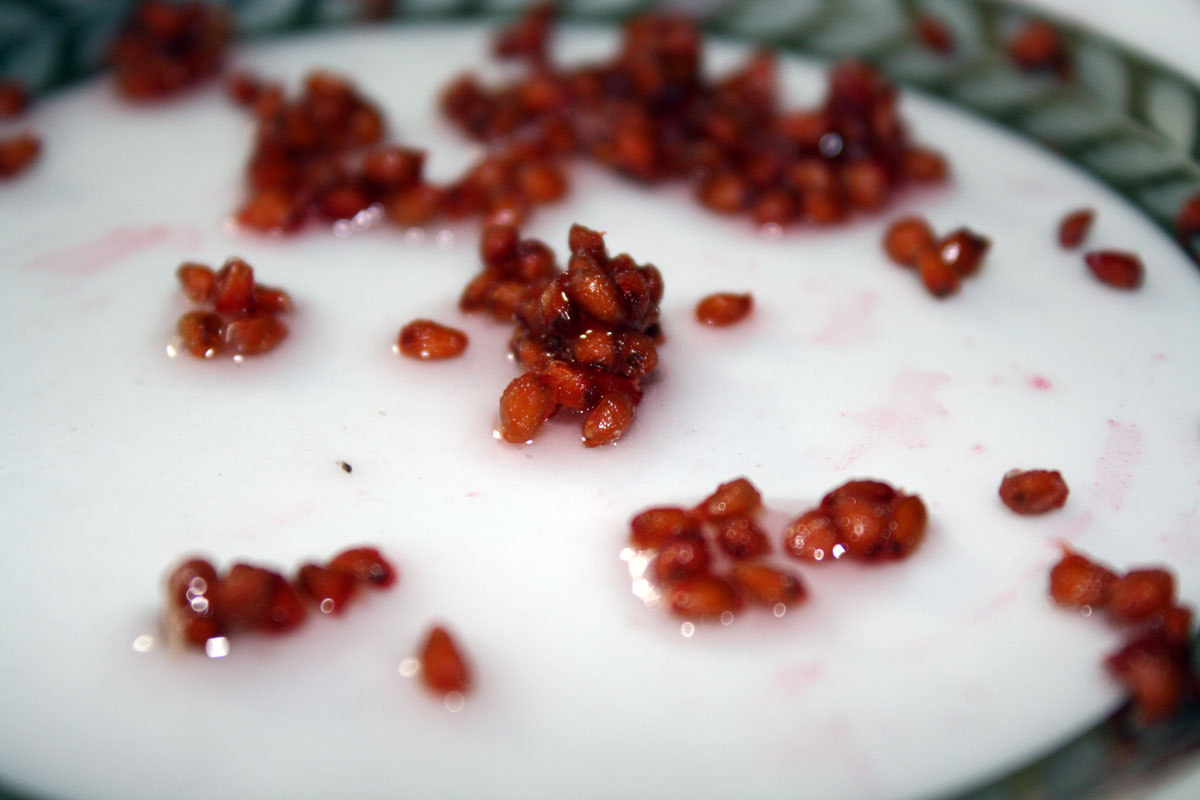 I couldn't find specific instructions just for harvesting currant seeds so I just used a regular berry saving technique. I burst the berries into a sieve and began washing the fruit out. The skins I picked out slowly by hand…a painful process but hopefully worth it. You get a couple seeds in each berry. Once they were separated and rinsed, I put the seeds on a plate and will let them dry there. I'll check them every few days and roll them around a bit so they will dry out on all sides.
I guess all this started because I noticed a borage plant while I was walking Ayla and it's also started to seed.My mom was mentioning that she'd like to take some roots home, if possible, but traveling with the seeds would be even easier. If you look at the photo below, you may notice little black pod-like things sticking out of the blossoms; those are the seeds. Once you realize they are there, you are likely to notice them on many other flowers growing in the wild.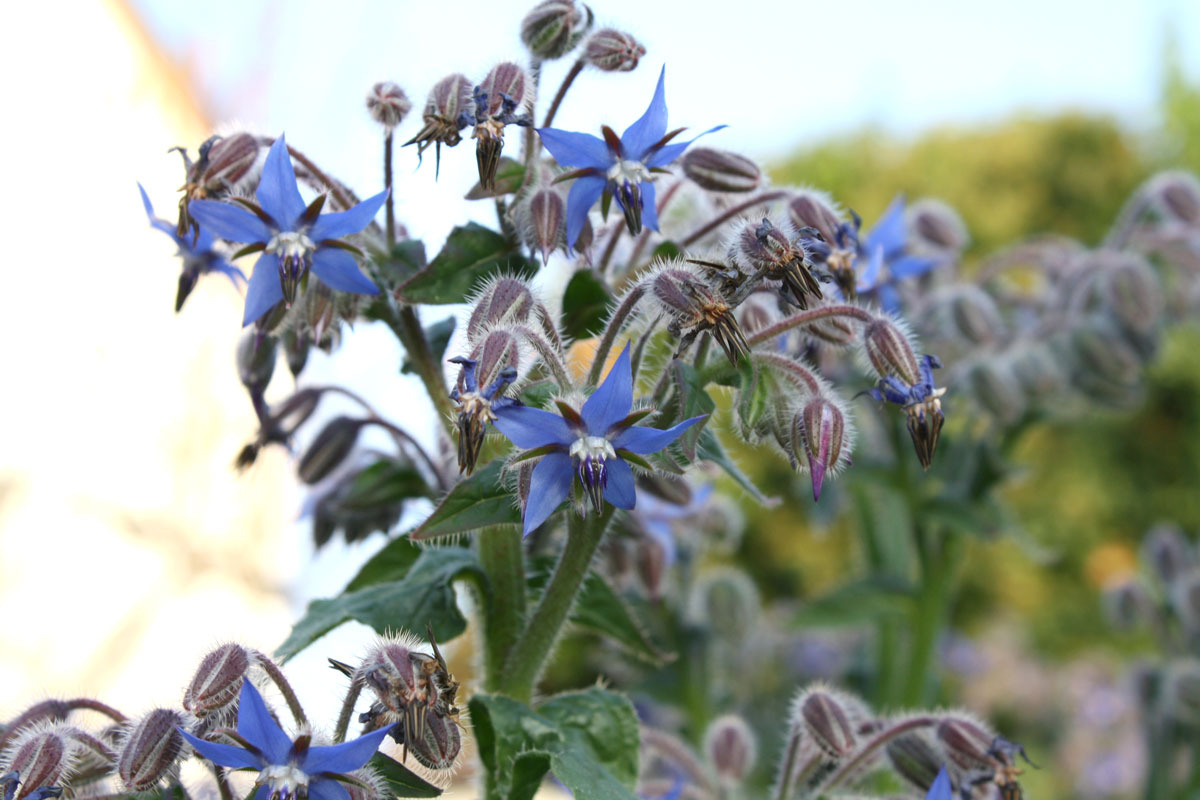 The plant in our garden is growing like a weed…it's about 3 feet tall and has taken over half of a bed. So I'm definitely going to need to keep an eye on that thing. Now if I can just figure out where I want it to grow…along with all the mint! I'm definitely thinking some sort of isolated containers to keep them from taking things over. Apparently the leaves and flowers can also be dried and ground so you can use them in herbal capsules for their medicinal benefits. This plant might have even been helpful to Stefan with his shingles because they say the leaves can be made into a paste to make a cooling and soothing remedy for sprains, swelling, and skin inflammations and irritations.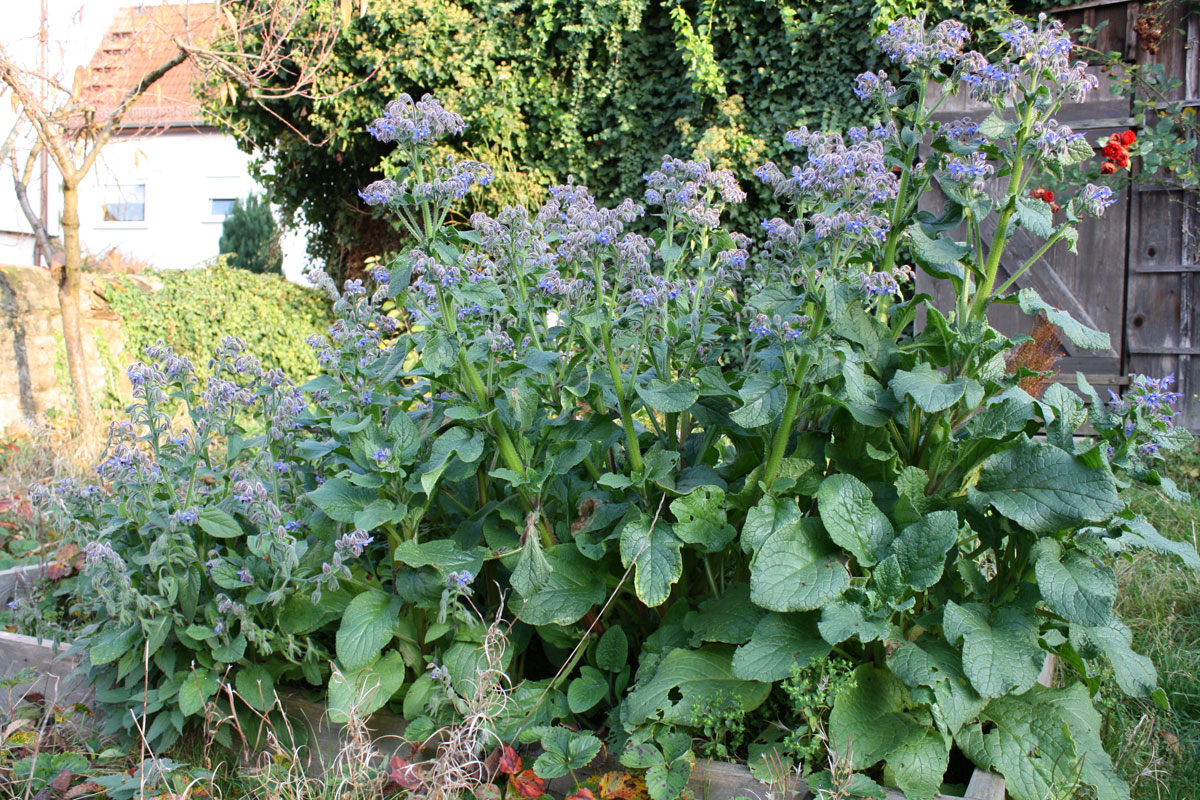 3