---
Check out the Confirmed Sponsors:
e.m.papers
I'm sure you know that printables are all the rage…but did you know that you can get professional designs from a real graphic artist for an incredible DIY wedding? Why spend half your budget on your invitations when you can get fabulous personalized cards for a fraction of the price?
Not only will you love the designs of e.m. papers, but you will also love Eleanor, the woman behind the screens!
Learn more about e.m.papers and their great designs in the NOH interview
Prize: One Wedding Correspondence Kit of your choice with up to two color changes
Retail Value: $110 each
Two Winners: one USA only, one Europe only
Stop in at e.m. papers online and check out all their great invitations and cards: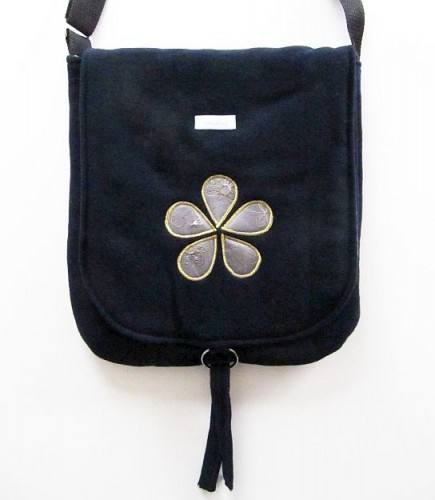 NikkiBag
Trendy, stylish and made from recycled vintage fabrics…how can you not love these bags?? Once you have one for yourself, I'm pretty sure you'll want them for your kids, your makeup, your iPhone, your desk and much more. All the feeling and inspiration of the best of Munich can be found in these bags.
Get to know NikkiBag in the NOH interview with Nicola
Prize: One Bread Basket or  One Cosmetic Pouch from the NikkiBag Collection
Retail Value: $28 each
Two Winners: one USA only, one Europe only
Stop in at NikkiBag online and check out all of Nicola's beautiful designs:
Lslie Art
You will find beautifully unique handmade yoga mat bags, crossover bags, totes and more in Lslie Art's collection. Full of fabric designs I would just die to get my hands on! Not that I would ever make anything as wonderful in the end!!
Learn more about Lili and Lslie Art
Prize: One Beige Swirl Big Flower Yoga Mat Bag from Lslie Art

Retail Value: $38 each
Two Winners: one USA only, one Europe only
kiddy
I've raved about kiddy's amazing car seats on NOH a few times…and I have no doubt that they saved Mackenzie's life in what could have been a horrific accident for our little family. The Guardian Pro Car Seat is the newest kiddy car seat on the market, with the most advanced safety features yet. And I love that it can be used for such a long span of time, from 9 months old to 12 years (or 9kg to 36kg). Sorry, but these seats are not currently available in the US. So this prize is for Europe winners only.
Prize: One Guardian Pro Car Seat

Retail Value: €269 each
Two Winners: Europe only