Last night we made pizza again, this time with rosemary and zucchini. It seemed like a strange combo but I saw a recipe for it online and we still have plenty of zucchini so we gave it a go. It was fantastic! I'm even thinking about making it again tonight. The rosemary flavor really increases with leftovers so you have to be careful but it was SO good out of the oven. If you're not a fan of onion, leave that ingredient out but throw in garlic from the start instead of making an extra oil with it.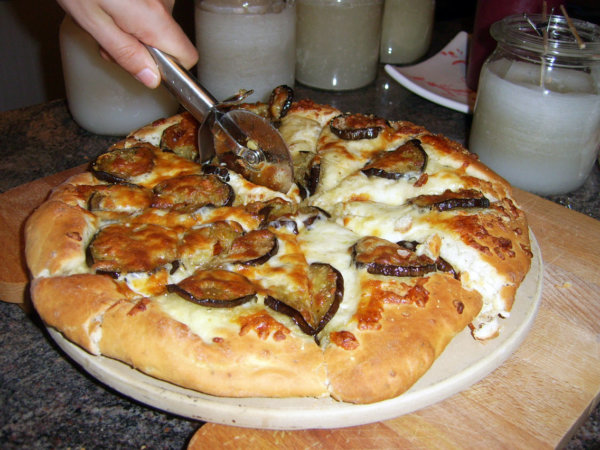 | | |
| --- | --- |
| | |
Bake pizza crust for 10 minutes in 500°F (250°C) oven.

Add onion, zucchini and rosemary into the small pan and saute until onions and zucchini are tender, 5-10 minutes.

Spread crush tomatoes and half of cheese across top of pizza. Arrange onions and zucchini on pizza.

Heat olive oil in small pan, throw in minced garlic and crushed red pepper. Cook about a minute until chili and red pepper are fragrant and then spoon infused olive oil across the top of pizza.

Spread rest of cheese across top of pizza. Bake in pre-heated oven at 500°F (250°C) or until the smell is so good that you just can't wait anymore!
0