The last weekend in January, we were down in Bavaria visiting Stefan's parents. We decided to head out for a short hike through a lovely forest, which led to a cute little hut in the end. I shared a few photos from our journey (it was about 45 minutes hike to the hut)  last week for You Capture, but there were a few others that didn't necessary fit into the still life theme that I thought were fun for sharing as well…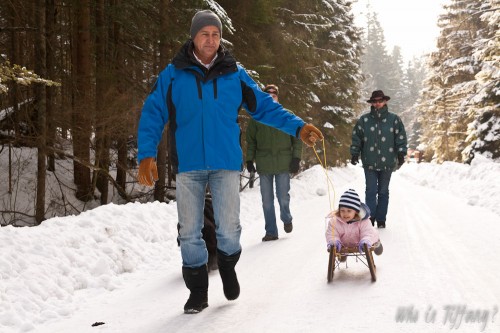 This was the first weekend where it was really getting cold around here. It was just below freezing and snowing off and on during the weekend, but it didn't feel terribly cold and the sun was shining full force.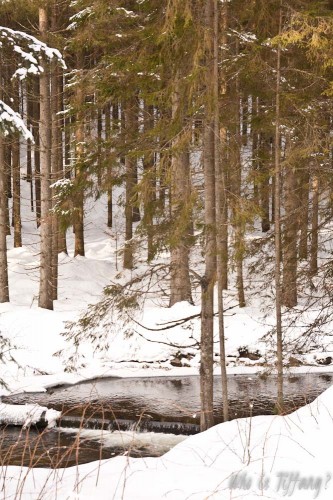 The whole area up there is just littered with small streams and little waterfalls. There was something interesting to look at round every corner and it was just a beautiful display over Mother Nature.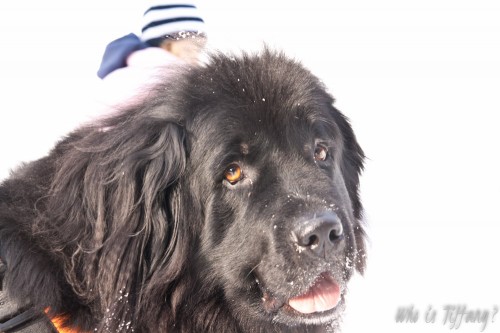 I think even Ayla enjoyed herself, although on the last part of the walk back, she was definitely ready for someone to carry her or pull her on the sled…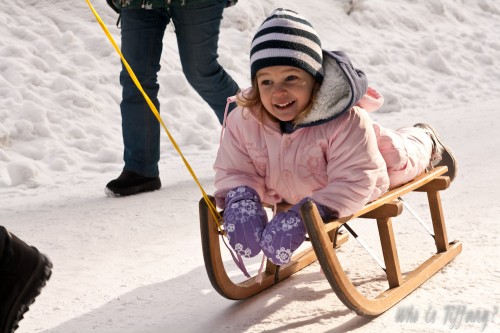 Mackenzie was the luckiest of all. No risk of falling down (like her mommy) or getting worn out, because she had a free ride on the sled the whole time. Thank goodness for Opas who will not only pull little girls, but sometimes other family members too!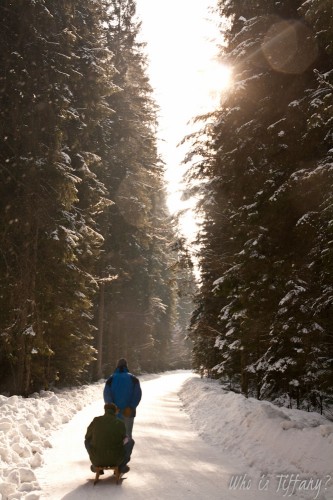 When's the last time you remembered to just go out and enjoy nature? To get back in touch with the natural world and leave all the cell phones and deadlines behind you for a day?
0