A few weeks ago, we bought 3 huge IBC tanks to hold rain water for the farm. One of those containers was destined for our orchard and I guess my dad got tired of seeing it sitting in the courtyard because he offered to help Stefan move it down there. We just bought a little wagon that was on sale at Hagebau and it proved to be the perfect assistant for this move.
The guys loaded the container up on the wagon (the tanks are not too heavy when they're empty, just a bit cumbersome) and we also took a sprayer full of neem oil insecticide with us to spray the fruit trees. We'd noticed quite a few huge aphids crawling around and some ants also seeking them out so we needed to take action.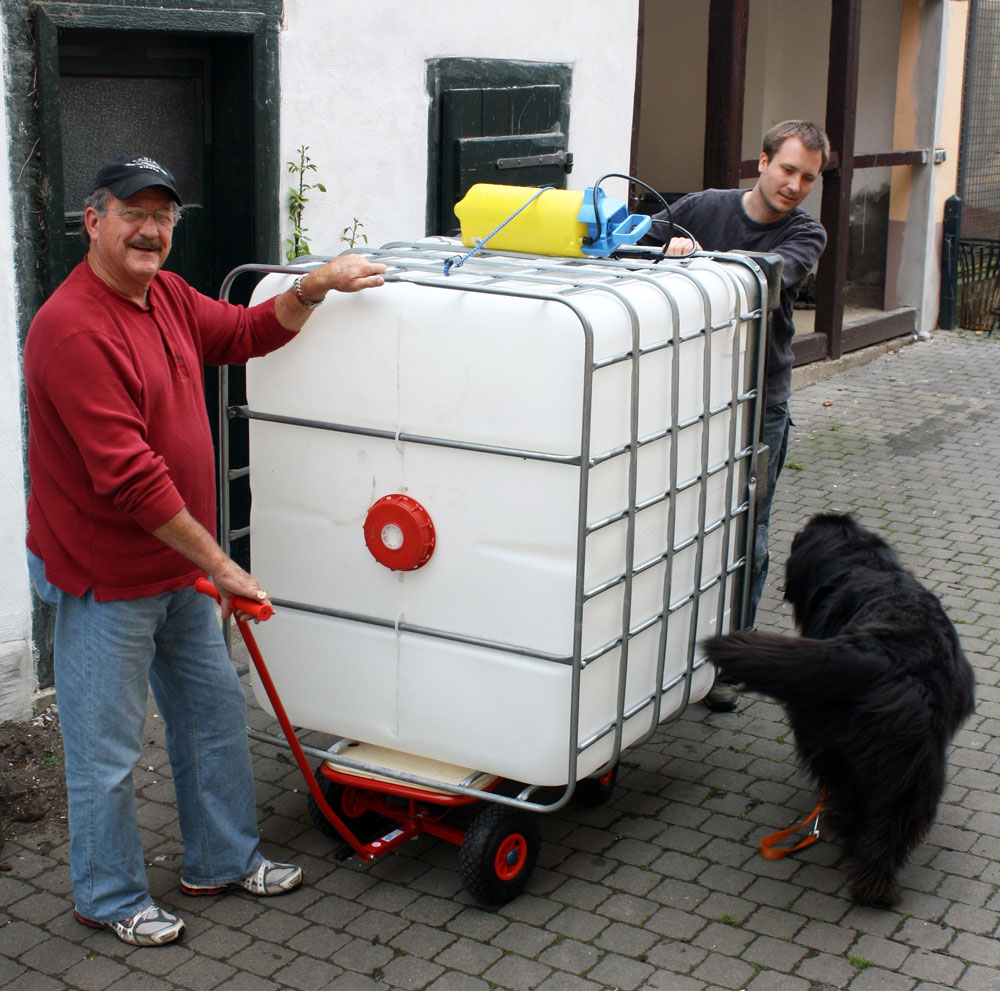 The journey to the orchard with the tank was a short one, but did involve some street navigation. Thankfully there wasn't much traffic since the guys had to guide it down the street for part of the trip. A few cars parked on the sidewalk made any other route impossible.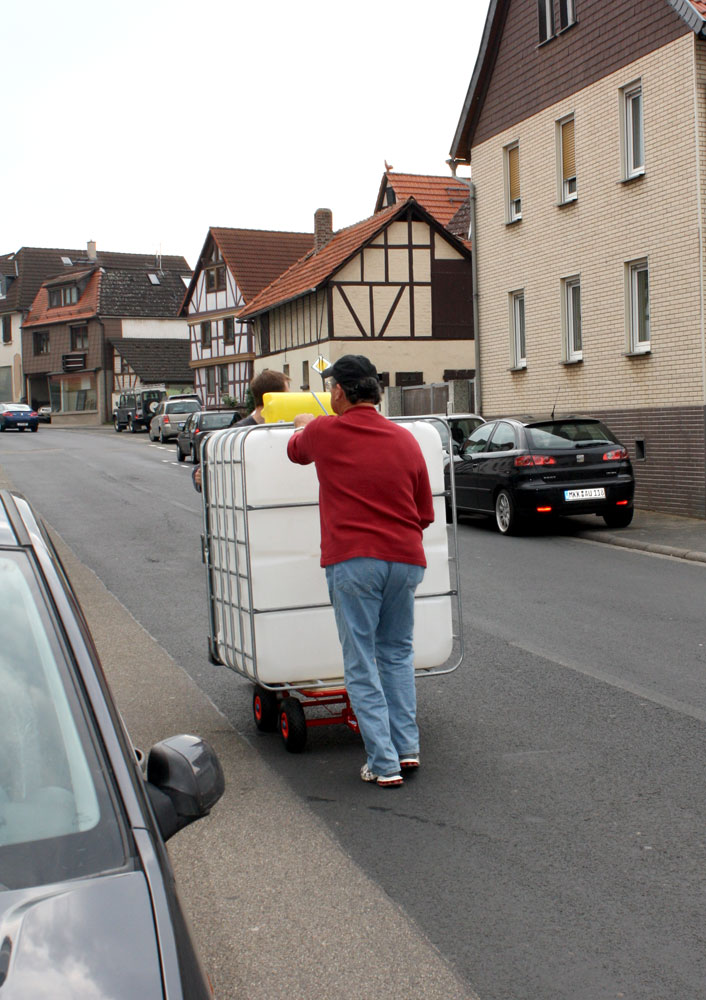 From there, it was all field traveling which was probably the hardest since it was very bumpy and one is never quite sure which part of the path is going to work. But let me state for the record that although it looks like Stefan was doing all the pushing, my dad was actually the one pulling and Stefan was merely making sure the container stayed on the wagon with all the bumps.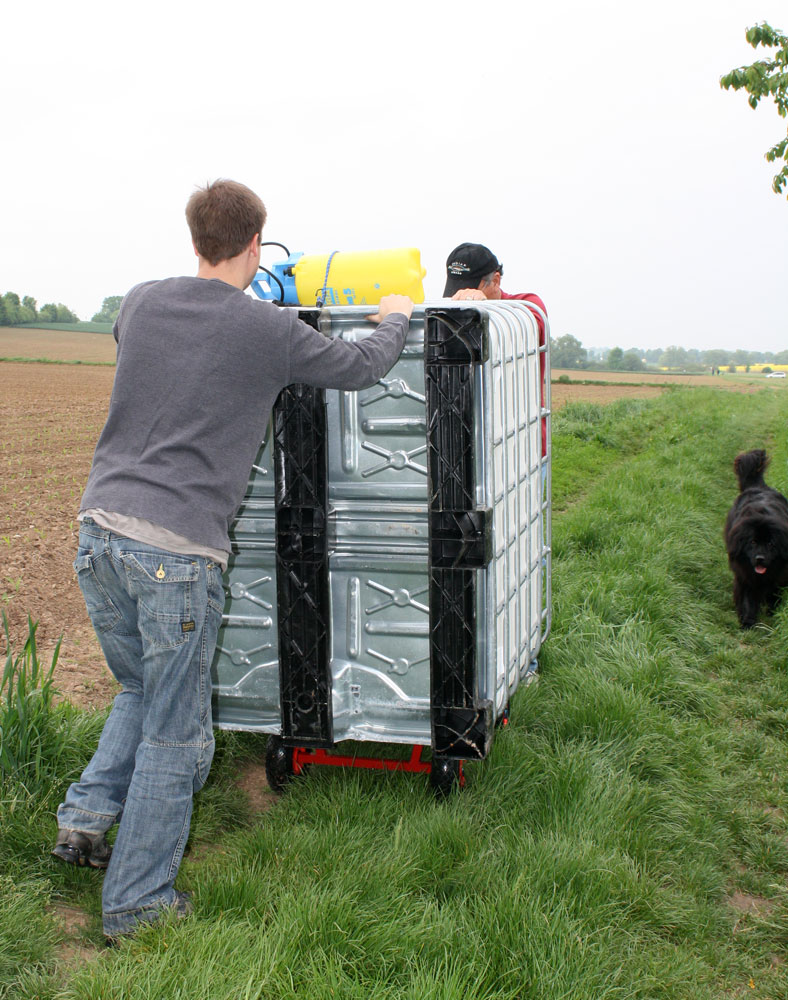 The guys moved it all the way to the back of the property where we've got it sitting now. We've yet to fill it up yet but are thinking about a rain catching device we could build that would funnel some rain water into it. Otherwise we'll need to get a pump to grab some water from the river. But before we start filling it, we need to figure out a way to darken the container to keep algae from building up. We learned that the hard way with the other two tanks…which is a story for another post – coming soon to a screen near you.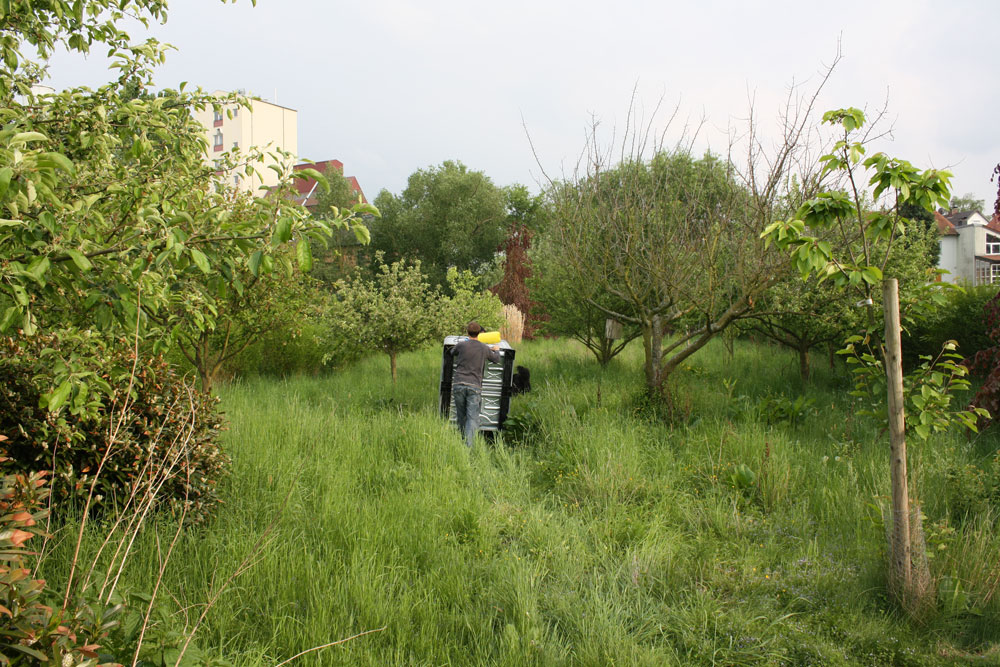 0