April is nearly over (I can hardly believe it!) and I certainly hope that winter will not be coming back for many months. We did have a bit of a cool snap here in Germany and it is definitely still very "fresh" when we wake up in the morning (around 50 degrees) but in the sunshine, it's been just gorgeous and if I didn't have mounds of work holding me to my computer, I would outside playing and working every second!
So here's 10 things you can do this spring, some a bit of work, some just for fun, that can help you embrace spring and the quickly approaching summer!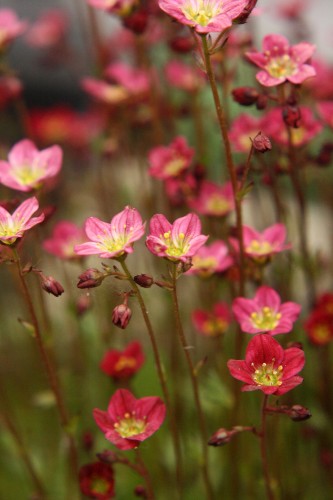 Wash your windows

How can you enjoy the sun if you can't even see it? I have been thinking of doing one room of windows a day — I think I could accomplish that in 15 minutes. I just have to get started…. There are tons of recipes for natural window cleaner with vinegar and water; I actually bought some natural cleaner here in Germany but if you want to mix up your own try this one. And instead of just adding lemon juice, put in a couple drops of lemon essential oil or lavender. The latter will keep bugs at bay for a little while and smell good once you windows heat up again.

Sit in the sunshine

Ah, that wonderful sunshine. Has your body missed the Vitamin D as much as mine? Take your laptop if you have to, but just get out there, smell the fresh air, listen to the birds chirping and soak up those rays.

Pack away the winter gear

I washed and put away our winter jackets, gloves, hats and all that nonsense a couple weeks ago…I was a bit fearful that this act might trigger the cold to come back with a vengence. But thankfully, aside from the cool weather, I have not been punished! It also time to rotate things in you closet (if you do this), pack away the sweaters and boots, get rid of the things you didn't wear this season because you know you dislike them, and make way for warmer weather!

Visit a farmer's market

Not only will you pick up some incredible food to savor the season, but you'll also be supporting your local farmers and other companies! Bring cash and your shopping bags — and set yourself a limit. Because if you're anything like us, you'll want to buy everything in sight!

Plant some seeds

Some will consider this work, others fun. But pick one pot or a little patch of your yard and plant a couple seeds. They could be flowers or vegetables…it doesn't really matter. But get your hands a little dirty and watch something grow. You'll be thrilled when they begin to peak out of the soil thanks to your efforts!

Start a decluttering project

I'm pretty sure there is some sort of big project looming over you, somewhere around your house. Maybe it's a bunch of boxes in the attic, or a pile of stuff in your garage (barn for us) that has been moved a few times but is just sitting on the floor, or maybe it's your closets that are pouring forth clothing. Whatever it is, start small, doing only 15 minutes a day or one box at a time — and keep at it!

Go pick wildflowers

Mackenzie would stop to pick every dandelion and clover blossom in the world if we'd let her. But she does end up bringing home an armful of flowers after every walk with Ayla. And why not? Wildflowers can be very lovely and stopping to pick them will make you slow down and appreciate nature again!

Pick up a new hobby or restart an old one

It doesn't really matter what it is, from reading to camping to running to knitting. Give your mind a break from the TV and all the work, and just let yourself enjoy doing something you like.

Plan a picnic


Make sandwiches, pack the watermelon, bring some drinks and go find yourself a place to have a picnic by the lakeside, in a scenic park, overlooking the city at sunset. Make it a romantic getaway, bring the kids, let it be a monthly affair — just get out there and have some fun!

Make your own bubbles & wands, then go play!

Ah bubbles. Mackenzie is just starting to understand how fabulous they are. I think I might make some today actually…Here's a couple homemade bubble recipes to try and don't forget your bubble wand!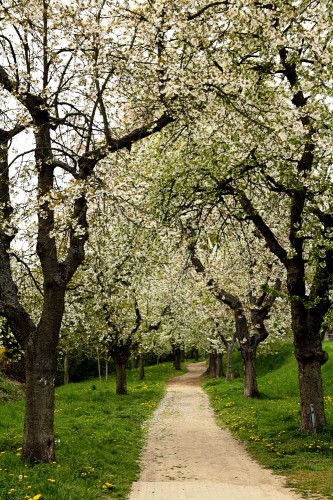 For more great top ten lists, hop over to Oh Amanda!
0