Something that has changed a lot about Naples, Florida, over the last decade or two are the demographics. When I started visiting Naples in 2001 with Stefan, there were mostly retirees here and not much to entice young families to hang out or live here. But all that has changed. And there are actually many families that live in and visit Naples all the time. Which has led to one of the coolest kids museums we've ever been to, where absolutely everything is touchable. In fact, they even encourage you to do so.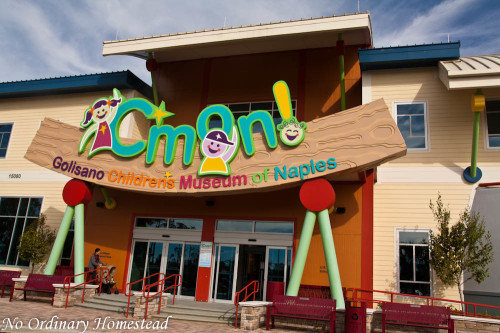 C'Mon, the Golisano Children's Museum of Naples, is a super fun place. Kids will want to stay there all day, running from one exhibit to the next. They can explore the Everglades (in a safe and air conditioned environment), get more familiar with agriculture, try their hands at building rockets, work at a cafe, be a reporter in a hurricane or just do some fishing.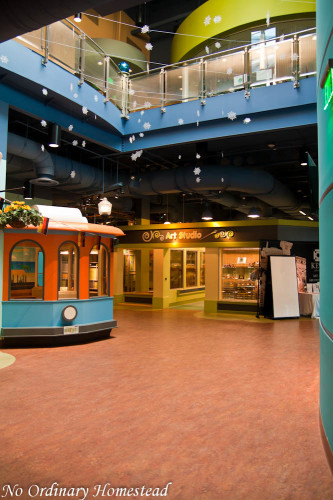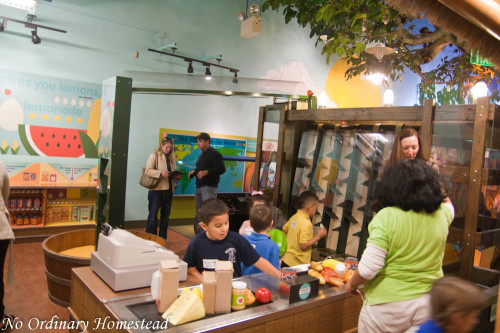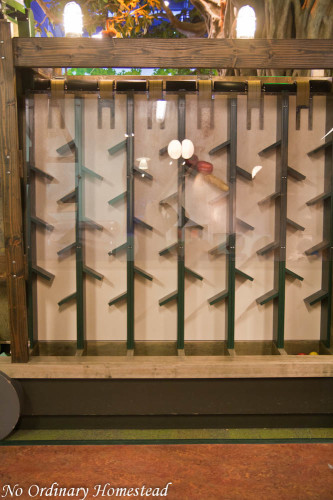 All the kids seemed to really love the field to table part of the museum, where you can do everything from harvesting the produce to sorting it through the machine. Then it gets stocked in the store and can be purchased at the counter. I have to admit, I thought it was one of the more genius parts of the museum as well.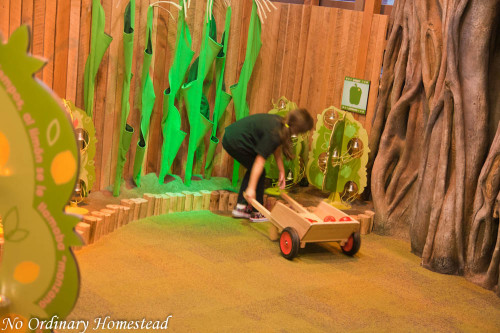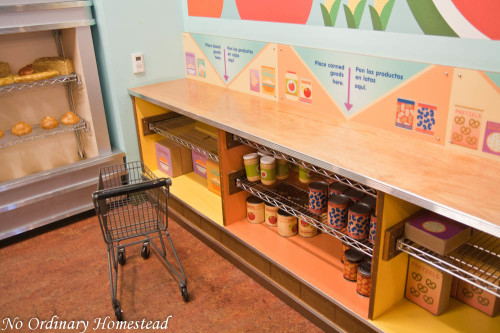 One of the central features of the museum is the enormous banyon tree in the middle. They are a staple of south Florida flora and culture.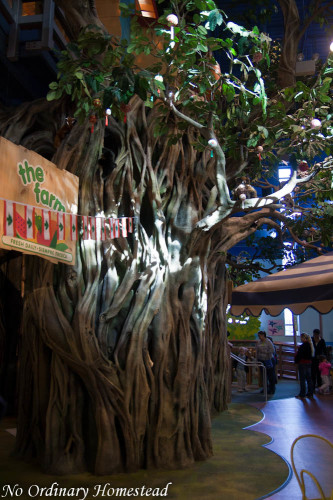 We played in the rocket room for quite a while. Not only can you build paper rockets, but you can send them flying with a big air pressured launcher.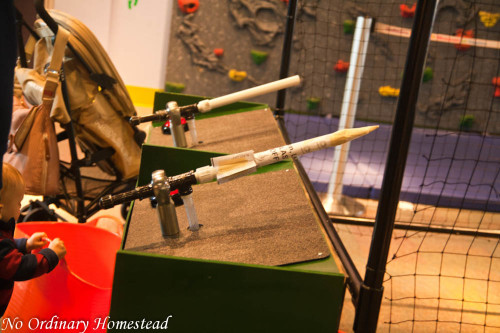 After we'd run around and chased down a few of the rockets that were laying around, we decided to build our own and see who could get the best flight.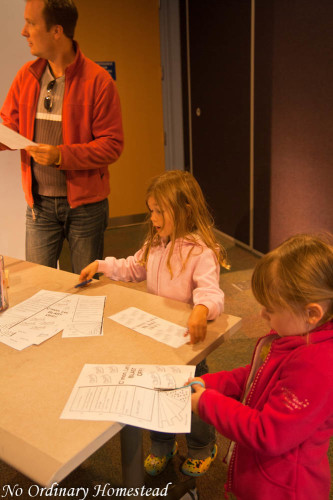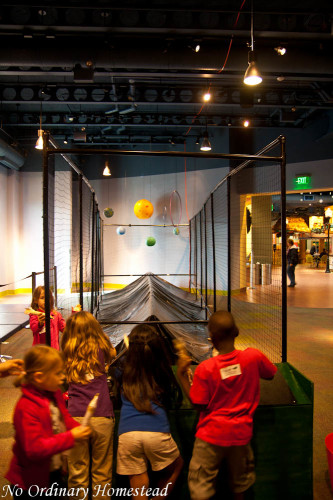 Mackenzie really loved the veterinarian clinic in the tree house. And why wouldn't she? It's built to be just her size and there were tons of sick animals to take care of.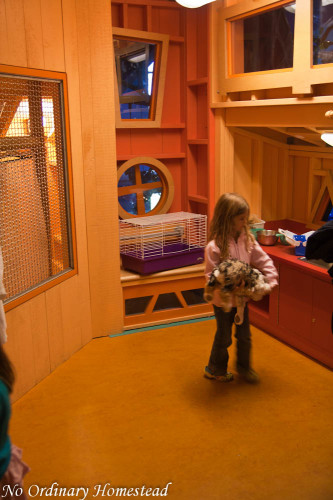 The museum is well thought out and even when there are a lot of kids there (and it always seems to have a school group or three in there during the week) you can move along to a different section of the museum, then come back. We never seemed to have trouble finding a quiet section to play in for a little while until another group came along.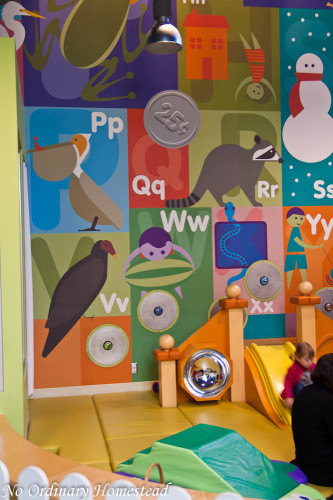 One section I forgot to photograph was outside, but there is a water exploration area, a little amphitheater and fun area to play with hula hoops and big construction pieces. I also thought this rooftop garden was cool.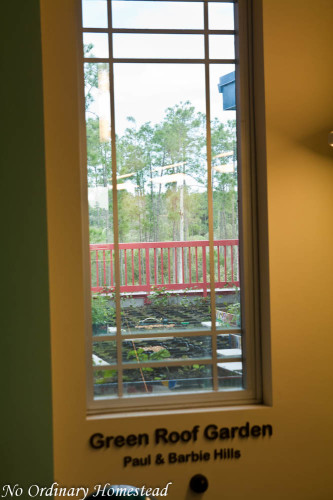 We really had a lot of fun at the museum and Mackenzie has been beggin to go back. It's absolutely the kind of place you could go spend the whole day at. They do have a snack bar with healthy options and some salads, wraps and sandwiches, drinks and so forth.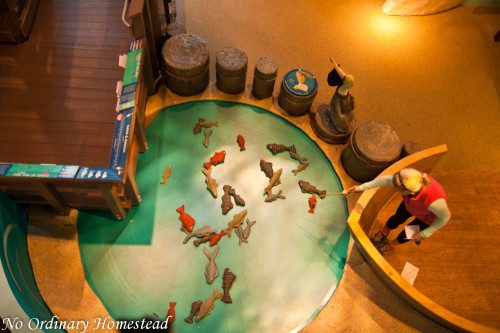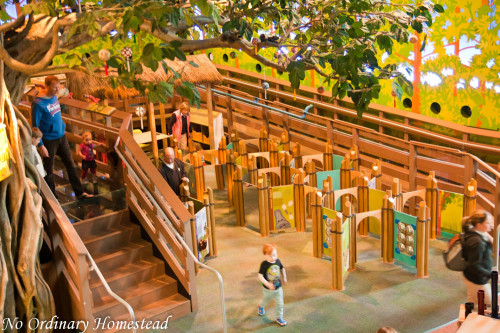 If you live in the area or visit Naples often, you might want to think about buying a membership. They are quite affordable when you consider how often you'd be able to visit. Plus they have lots of additional events and learning activities your kids can participate in. Also keep in mind that this museum is privately funded.
C'Mon
http://www.cmon.org/
Address: 15080 Livingston Rd, Naples, FL 34109
Phone: (239) 514-0084
Hours: Closed Monday. Tuesday – Saturday 10am – 5pm. Sunday 11am-4pm.