A couple of weeks ago, I wrote a post about Tracht and how much I love the tradition of wearing these fashionable and unique outfits. So I thought I would share some more inspiration with the rest of the world about cool Tracht for women… You know, in case you ever make it to Oktoberfest in Germany or something (which is at the end of September BTW).
I mean if it's good enough for Paris, it should be good enough for everyone, right? 😉 And braids or pigtails are actually a rather common way to wear your hear with Tracht (not that I ever have myself).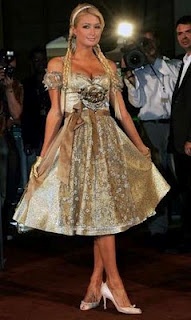 If you're feeling the designer love, how about something I'd consider grungy chic…and totally love. The details in the stitching are just  beautiful: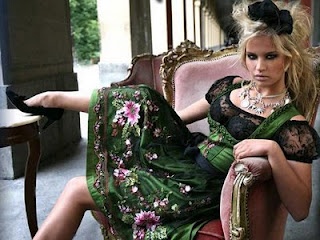 One of the majorly important things about wearing Tracht is making sure you accessorize. Hats, necklaces, bracelets…everything should be in the same sort of form and usually you can get it with corresponding colors to match your Dirndl. For example, this awesome hat that is the same blue as the Dirndl: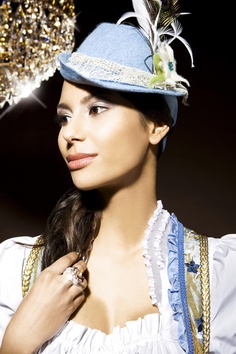 If you're not feeling the dresses, there are also other options like Lederhosen. Usually guys wear the pants or shorts made of leather…but in recent years, it's become more and more popular for women to wear them.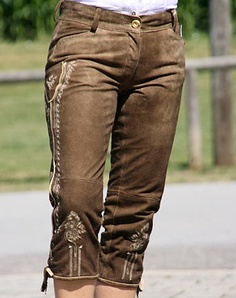 Or you can just put on a checkered shirt for a more casual Tracht look. These shirts come in all sorts of checker-sizes and ever color imaginable. Bavarian Tracht really has come a long way in the last 15 or so years! The shirt is something you can wear almost every day — but most of the other stuff, well, people might look at you a bit strangely if you're not in Bavaria.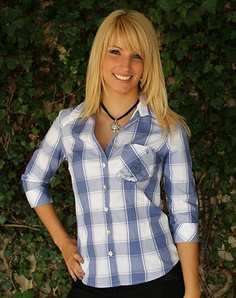 Now I'm itching for Oktoberfest again…or at least some reason to pull out my Lederhosen again! 🙂
For more of  my favorite Tracht looks, check out my board on Pinterest.
Linking up at:
0