This year, homeowners have really stepped up their game when it comes to home trends. Consumers have decided to think outside of the box to find new ways to greatly enhance their home's appearance and interior design. As a homeowner, you should definitely consider embracing a few of these trends and incorporating them into your own home. Below, you will find a breakdown of this year's hottest housing trends.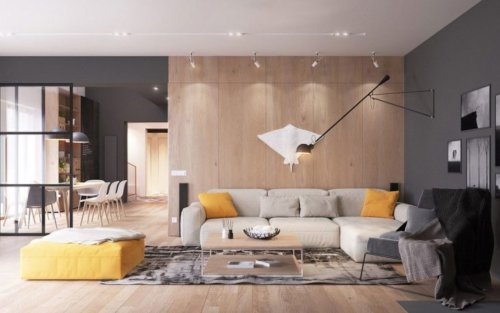 Bigger Showering Facilities
In the past, many homeowners decided to opt for smaller showering facilities. This gave them the ability to keep their bathrooms open, giving the impression that the room was bigger than it might be. Today, consumers are opting for the alternative. Bigger showers and tubs are growing increasingly popular. More and more consumers like the idea of walk-in shower equipped with wall-to-wall glass. Free-standing tubs have also gotten very popular in the past few years.
Metal Roofs
The roof is undeniably one of the most important components of the entire home. The roof protects your property from Mother Nature. When attempting to choose a roof, consumers can opt from shingles, metal, and a handful of other materials. In the past few years, metal roofs have grown very, very popular. Metal roofing is very attractive and it offers extensive benefits that go well beyond just aesthetics. Metal is tougher and lasts significantly longer than shingles.
Solar Appliances
More and more consumers have started to incorporate solar-powered devices into their home. Today, it is possible to purchase everything from solar fans, water pumps, and even lights. Many consumers are going all out and installing solar panels on their roof. This is a great way to power all of your home's appliances, without spending excessively. Solar power can be utilized to power everything in the home, including power house fans, appliances, electronics and everything in between.
Wine Storage
The mass majority of homeowners absolutely love drinking wine on a regular basis. The Wine delivers a good taste and it can help to relax the consumer. Just remember that you'll need a good place to store your wine. Storing it in the fridge simply will not cut it. The wine will clog up too much space and this will create a headache. This is why many consumers are installing prominent wine storages in their home. Many consumers have decided to install wine racks and wine coolers in their kitchen. With the right glass doors and display lighting, your wine storage center can look pretty amazing.
Adding Natural Wood
Another thing that is becoming incredibly popular is the addition of natural wood. Natural wood can be downright gorgeous and it'll definitely withstand the test of time. Simultaneously, it is possible to create a beautiful focal point by adding natural wood to your home. Natural wood can easily be incorporated into traditional and contemporary designs.
Using White
Color has always been important, but it is even more so today. In recent years, more and more consumers have decided to go with white on white. Using white colors together can create a beautiful kitchen or living room. Plus, the color will make the room feel clean, open and relaxing!