This is a Sponsored post written by me on behalf of American Frozen Foods Institute and the Frozen Food Roundtable. All opinions are 100% mine.
When the day to day business of life gets to be too hectic, the last thing you want to do is think about making dinner. Sometimes it is nice to know that you have something ready to eat when you get home with only a tiny bit of effort. Or that you can eat a real meal that tastes great, even if you've only got a few minutes to spare and you haven't cooked anything in the last few days.
When we were living in Germany, we had a huge trunk freezer which was always a fun place to "hunt" for dinner. I kept a lot of items in there like chicken breasts and t-bone steaks. But the options for frozen meals and convenience foods are limited in there.
I have to admit that I find the convenience and other benefits of frozen foods awesome. Not only can you have a tasty and delicious meal in minutes, but it couldn't be any easier. Plus fresh food just stays fresher and more appetizing in the freezer. And the frozen foods industry manages to lock in the flavor and nutrients, suspending them in time until you're ready to enjoy.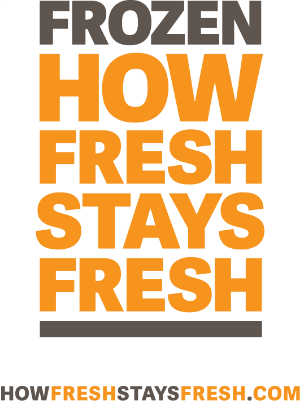 While I love the option of cooking an extra batch or two of something and having quick homemade meals to use during weeknights, I also have to admit that I don't always do so well with my meal planning. So there are a few things we keep in our freezer for those moments when we're all starving and have no clue what we could possibly make…like a pizza or even veggies to help you throw a quick meal together.
Plus they're great if you have access to a simple kitchen at work because you can get something warm and decent in your stomach even if you don't have a long break for lunch (or dinner if you're working retail!) Man, did I eat a lot of frozen food and food court food back in my college days!! I'm not sure I would have survived without Stouffer's lasagna or Eggo waffles. Parents out there who are nervous about kids starting college — get them a microwave and stock the freezer full of things like Hot Pockets, MorningStar Baja Black Bean Pizza and Jimmy Dean sausage, egg and cheese croissant sandwiches — trust me, they'll be just fine. 🙂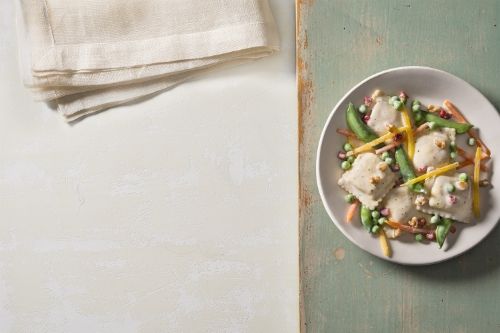 We recently tried a few items like Freschetta pepperoni pizza and TGI Friday's frozen Buffalo Wings. We are BIG wing fans in our house and usually make our own sauce. But everyone in our house devoured these wings. Mackenzie actually said they were the best wings she'd ever eaten (without the hot sauce of course). And the heat with the hint of sweetness in their "mild to wild" sauce was really delicious. We even put it on our pizza later which was super tasty!
Have a sweet tooth? Then find your way to the frozen section and try some of the Edwards pies. We had never tried one of these and oh my goodness are they good. The Hershey's chocolate pie straight out of the freezer was devoured in just a few minutes. All three of us shared a single slice and found it creamy and flavorful. In fact, Mackenzie was ready to drive back to the store immediately to buy more.
After being away from frozen foods for so long, I was really impressed by the freshness and flavor of what we tried. Go have a look at Frozen. How Fresh Stays Fresh to learn more fresh vs frozen foods and what they mean for your daily routines.