There are so many useful and wonderful things in this crazy world, that I like to take time occasionally to give a shout out to some of the really awesome stuff that I'm in love with at the moment. This particular list focuses on products that will make a parent's life better, and often make your kids happy too! And if you have less battles to fight and less tears, you have more time for fun. It's win-win all around.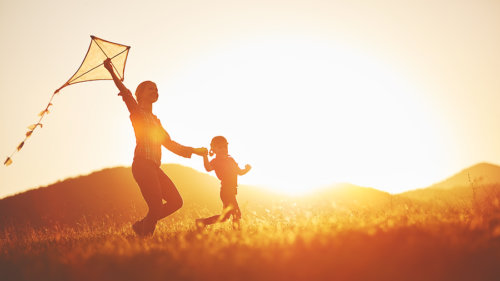 SoCozy – By the way, if you're hankering for a vacation, SoCozy is giving one away. Buy some of their products at Target, CVS & Walgreens through Feb 13th, keep your receipt and then go enter on their website! It's a killer package of travel and pampering!
ChoreMonster & MotherShip – I first discovered this app more than a year ago, and it was not nearly as evolved as it is now. Mackenzie always found the game-like nature of this app fascinating, which is awesome since it's used to keep track of chores and encourage kids to do them. Mothership was recently released, providing parents with their own space to manage chores and make sure all tasks are being completed. (By the way, if you need something to help you get things done, look at Productive. Love it!)

Kindle Unlimited – Reading is so very important, for both adults and kids. I've set a goal for myself this year to read 10-15 pages a day and that adds up to be lots and lots of books. It's an awesome thing, but it can be a very expensive habit. That's what I really like about Kindle Unlimited . It is only $9.99 per month and you can virtually "check out" up to 10 books at a time across various devices. They have books for kids and adults on just about any topic you can imagine and a free 30-day trial. Absolutely worth checking out!
Shipt – I've talked about Shipt in the past, and after several months of using them, I am no less in love with the service than before. Imagine: you create your shopping list on your phone or PC and then, with just a few extra clicks, you have your food delivered to your home or office within a one hour time window. So, so brilliant!
GameTime – Like many other parents I know, I am in no way a fan of Chuck E. Cheese's due to the deafening nature of the place and the less than stellar food. GameTime is all the arcade fun of the mouse place but with a quiet space for adults to hang out and take a breather as well. Sadly, I think they are only in Florida – but if you visit or live here, it's worth checking out.
What are some of your favorite products, services, or apps? Please share them with us in the comments below.
Note: As part of the creation of this Sponsored Post, I received free sample products from SoCozy.