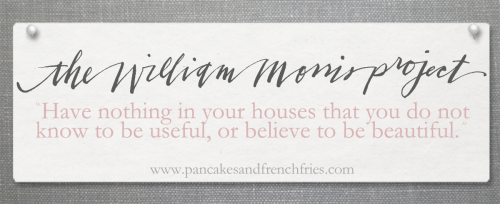 In the last few weeks, we have come to the conclusion that although we would love to have someone else sell our stuff on eBay for us (just because writing the listings and sending everything off can be a bit tedious), no one seems to want to do it. We contacted several eBay Selling Agents and only one of them responded. And her answer alone made us realize she has no clue just how much stuff we are talking about getting rid of. Just the clothes alone that we've stored up from Mackenzie over the last 3 years is staggering: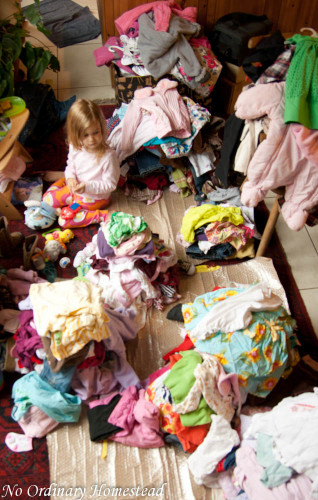 And the best part is that the Selling Agent that answered said she would be willing to start in 4 weeks but could only take two IKEA bags worth of stuff at a time. Um, right. We were asking her to sell stuff like the extra dining table we have — or sofa. Seriously, how is she going to take that on the subway with her?
So yeah, we're on our own here, which means I have been spending many hours in front of the computer, putting together eBay listings. Even though I'm using the free Turbo Lister software that let's you make templates, and copying a lot of the descriptions for items out of other listings and other websites, it still takes a good while to put together each listing. In the last two weeks, we have listed over 20 items, and sold nearly everything. But I can't let myself slack — I just have to keep writing listings.
Lucky for us, eBay did as a huge favor and just had a week of free listings. Gotta love that since their 10% fees on every item you sell are pretty heavy IMO. But nothing compared to the 30-40% that the eBay Selling Agents were asking for. Seriously, that's a good paying racket. But I totally wouldn't want to start off in that career since eBay is often an enormous hassle. If Germany was a place that you could have a garage sale or yard sale, I would definitely do that instead. But it's not — and I imagine we're probably getting a bit more money from the stuff this way too.
With more than 150 items on our "to sell" list (including packets of Mack's clothes which we'll be selling in small bundles just to keep from going crazy), we are going to be at this for a while! Anyone wanna come over and help? 😉
Tips for writing successful listings on eBay
Because eBay is open to practically anyone, there can be a lot of competition in the market. Once you sell an item, you have to make sure that you know your product well. Take the time to research  your product. Most buyers love to find unique items and if you are selling an item that is unique, you have to make it known.
Title — The title is a big opportunity to initially attract people to view your listing. It has to be something that will get them to click through to your listing page. Fancy descriptions don't always work. It is best to go for specific terms that pretty much sum up what you are selling. Rather than saying "Cute Fashionable Orange Purse", go with "New Authentic Esprit Orange Messenger Bag." Your keywords are essential to your success and it should be words that prospective buyers are going to be searching for. Your title should always contain what the item is. Even though you have put in the category that it should belong to, you should still include it in the title. If there are abbreviations that are commonly used for the certain product you are selling, use it. You can also check the list of recently sold listings to see if certain titles seem to bring in more money than others even while the products are the same.
Descriptions — You have the luxury of space to describe your item so make use of it. It should contain everything that people need to know and want to know. Make sure that you include as much information as you can about the item and the information that you put out there should be accurate.   Explain what the item is, write down the description and even include what comes with the package when the item is purchased. When it's an item you personally used, you can also give some personal background and description regarding why you are selling the item (i.e."My daughter has outgrown these clothes" or "I'm moving and this furniture won't fit in my new tiny apartment") and why you loved this product. People often relate more to the story than the actual item.
Photos — Include at least one good photo of the item. It should be clear, with good lighting and presentation and a background that compliments it. Nobody wants to see a mess at the background of the item you are listing. These busy backgrounds are quite distracting to buyers. Clothing and accessories should be presented on a mannequin or if you can find someone to model it for you, even better! Your photos can either convince the buyer or detract them, so you have to make it good. If possible, add multiple photos in the gallery or within the auction listing. I upload the extra photos of my items onto my blog and then use HTML to add them to the eBay listing. This allows me to add as many photos as I want without having to pay extra fees.

Shipping and Handling — Always be specific with shipping and handling. It's not very attractive to see the word "unspecified" on a listing. Some buyers find it a hassle to have to email the seller to ask about these things and they could pass up.  Offer a variety of shipping methods when possible so buyers have an option. Also, be reasonable with your shipping and handling charges and don't try to milk more money from people here. Keep your pricing in line with what others are charging for a similar item online.
Do you sell things on eBay? What are your tips for success?