A Farmhouse in Germany
2006-2011
In 2006, we bought a four-walled timber-frame farmhouse near Frankfurt, Germany. The house was built in 1834 and had the tallest barn in town on the ca. 1-acre property. The farm is built in a U-formation with a gate across the front serving as the fourth wall. The barn and several other building completed the U shape. Behind the barn was a 1000 sq. ft garden where we built our own greenhouse.
When we bought the house it was a 3 bedroom, 1 bath. Then we turned it into a 2 bedroom, 2 bath with a 1 bedroom, 1 bath guest house. We also broke through a wall from the main house into a side building to create a new large dine-in kitchen and laundry room and converted the old kitchen into a home office. We also turned a 3-stall horse stable into a guest house for visitors to stay in, complete with its own bathroom.
We bought the farm from a hoarder, and many of the side buildings and most of the barn and attic spaces were packed with stuff. We threw out 100 cubic meters of stuff in our first 4 months in the house. But there was so much more. Once we decided to leave the farm and move across Germany to Berlin, we knew we had a huge task ahead to clear things out, and it turned out to be a life-changing experience.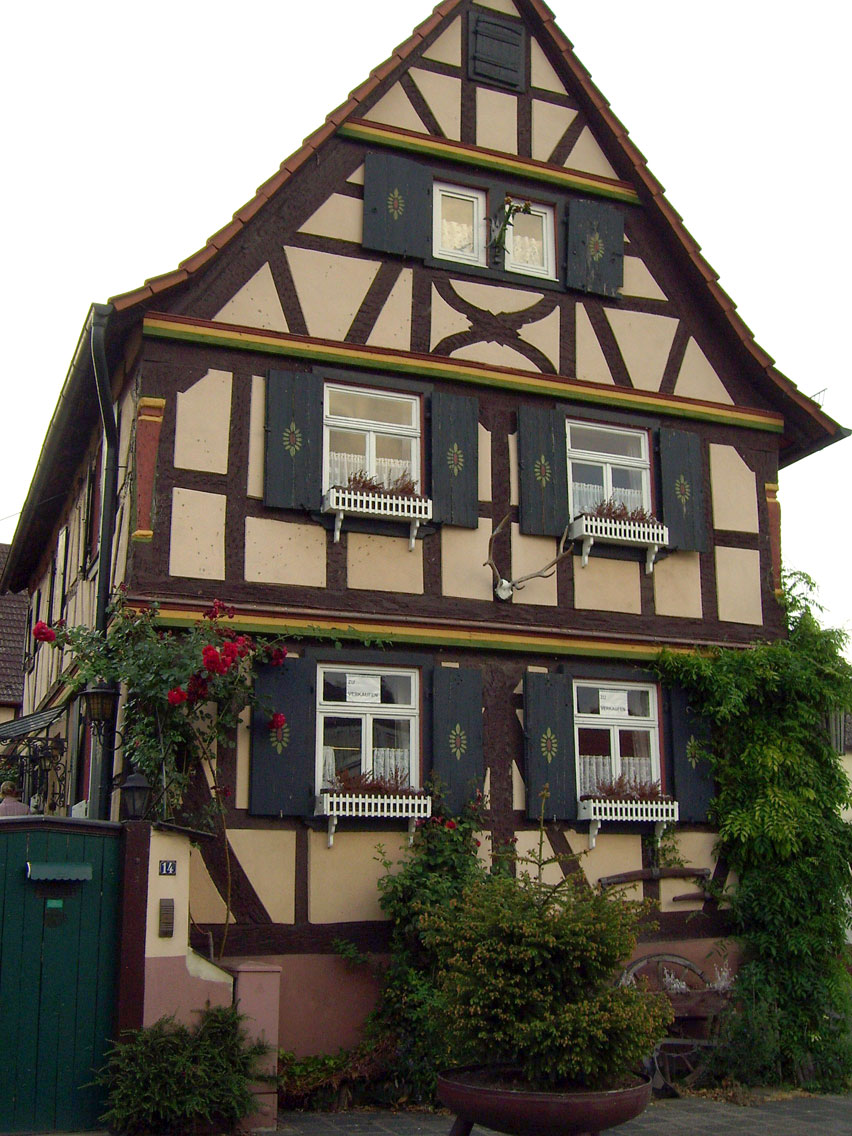 Cooking in the tiny kitchen our old farmhouse came with was painful for two, so we had to build a big one. Thankfully we had an adjoining building that we could incorporate…but we had to knock through a three-foot-thick wall first.
When your kitchen is just too small and you love to cook, you have to make changes. We turned our tiny kitchen into a home office, but it required new floors and lots of elbow grease to make it happen.
The farmhouse bathroom was installed in the 1980's, and avocado green was clearly all the rage. We had to get rid of all that, and it was quite the process in the end.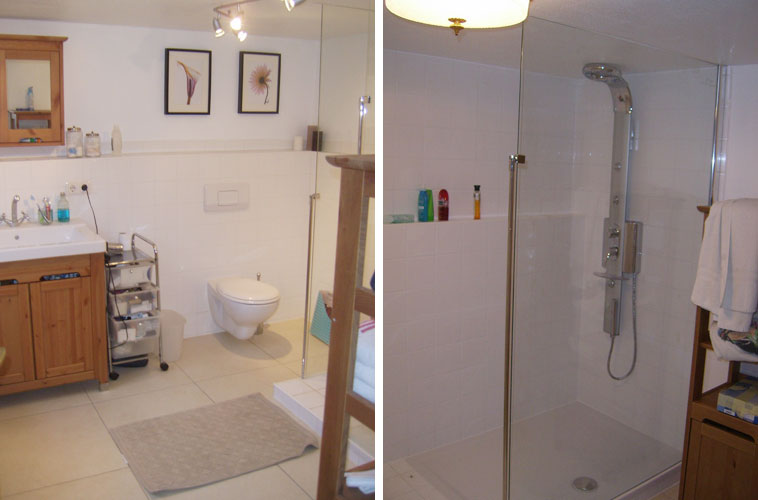 Since we had a tiny room upstairs that wasn't suitable for much else, we added a bathroom on the second floor with a shower, allowing all the bedrooms on that floor access.
One of our major renovation projects was converting a three-stall horse stable into a guest house fit for our visitors and personal staycations. We put a lot of our own blood sweat and tears into the project and were really happy with the result.
Building a greenhouse from scratch comes with quite a few challenges. We decided to build ours with a foundation and had a very sturdy result. Get all the details