Nestled between the hustle and bustle of the usual fair of Fifth Avenue South, you will find one of Naples' newest and most unique restaurants, HobNob. Only open since mid-December 2013, HobNob has already been named one of Open Table's Hottest 100 Restaurants. And for good reason. The restaurant offers the younger crowd (30- to 50-somethings) of Naples a place to let their hair down while they socialize and enjoy a menu of clean, fresh American cuisine in a fun environment — something Naples desperately needs.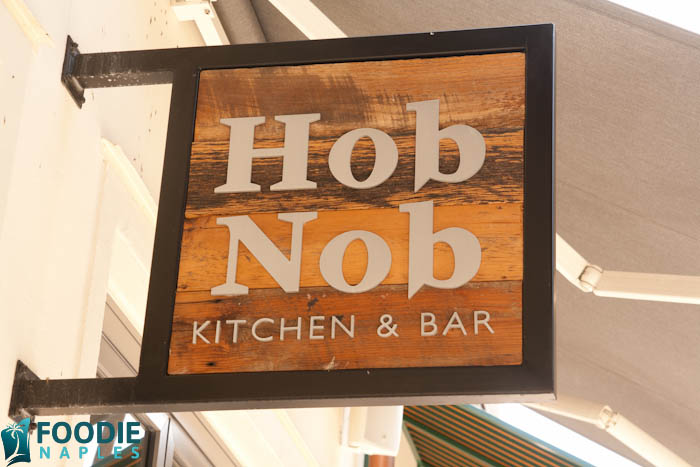 According to Webster's Dictionary, "hobnob" is a verb meaning "to mix socially, especially with those of higher social status." The decor inside has been designed to give you the opportunity to do just that, with its large tables and group-friendly environment. In fact, you won't find any two-top tables in the place. Which means you'll have plenty of room to sit at the table with your food, no matter what you order…or you could come early and make a new friend at the bar!
The partners who created HobNob include Michael Hernandez and Mitch Fogelman of Design Electric, and they clearly wanted to create a restaurant which beckons people to come, socialize, enjoy, dine and see while being seen.
I had a few minutes to set down with Salvatore Geraci, the General Manager of HobNob, who explained the philosophy of the restaurant to me. "To really set us apart, hospitality is key." And it's clear that the personnel here are well trained and attentive, so that you will have the best possible dining experience.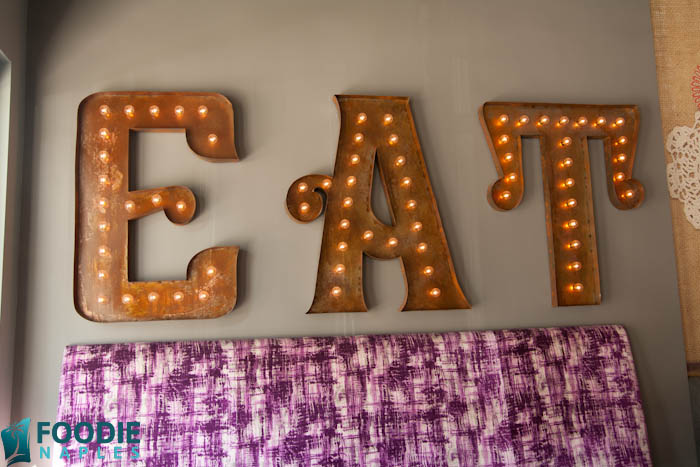 The decor of HobNob is progressive, hip and trendy but still familiar. It emotes a warm, fuzzy feeling of comfort, like taking a trip to your favorite grandma's house.  It feels cozy inside despite the upscale menu and invokes a feeling of community and togetherness. You will find lots of wood slats on the wall above the bar which have been reclaimed from Oregon amidst the wonderfully familiar seating options, varying from high-tops in the spotlight to more tucked away tables in the back.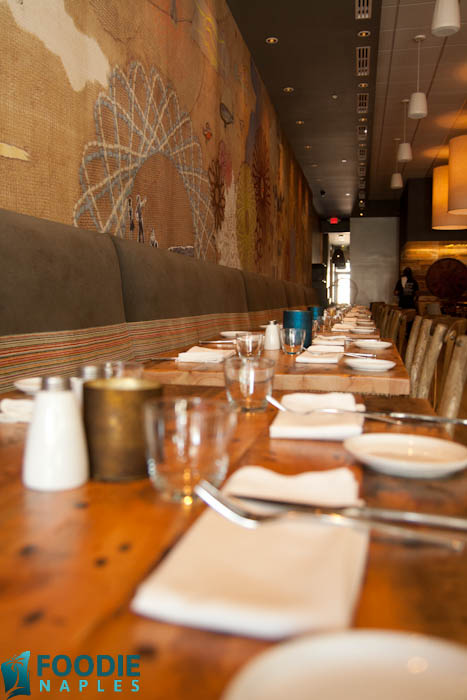 One of the many interesting decor features in HobNob is the left wall of the restaurant, covered almost entirely in a huge piece of art that makes you think you're looking at a massive art project. From below, it almost appears that they've wrapped a canvas with a jute sack and placed a bunch of doilies and string art across it — and I'm sure it sounds odd when described but it's fantastically unique and really fit with the restaurant.
Well-known restaurateur Michael Hernandez, creator of other Naples' favorites such as Handsome Harry's (now closed and ready to transform into something new), Michael's Cafe, Bistro 821, Bistro 41, Aqua Grill, Mia, Trios and Zoe's (which once filled this same restaurant space) has partnered with three other great minds to produce this hip, social, urban-feeling bar and restaurant in the heart of downtown Naples. If you've been to this 6,800-square-foot space before when it housed Zoe's, Trilogy and the Jolly Cricket, you won't recognize it now.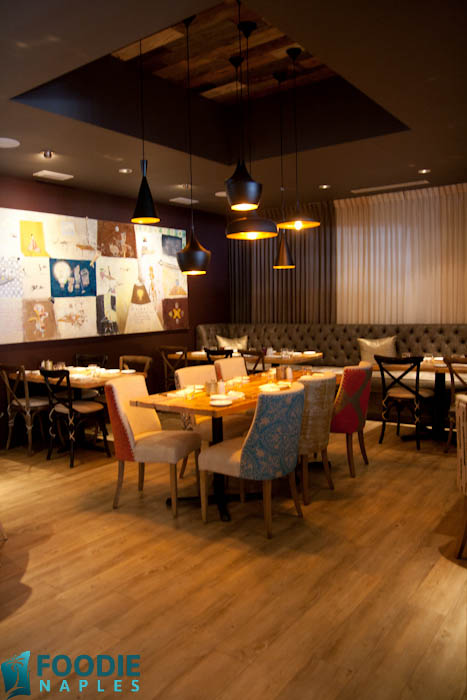 The HobNob menu is created by Executive Chef Tony Biagetti, who trained at the Culinary Institute of America and was also at Handsome Harry's for the better part of a decade. The cuisine is distinctly American but with a simple, clean twist. Local and organic foods are used whenever available to create the best possible meal.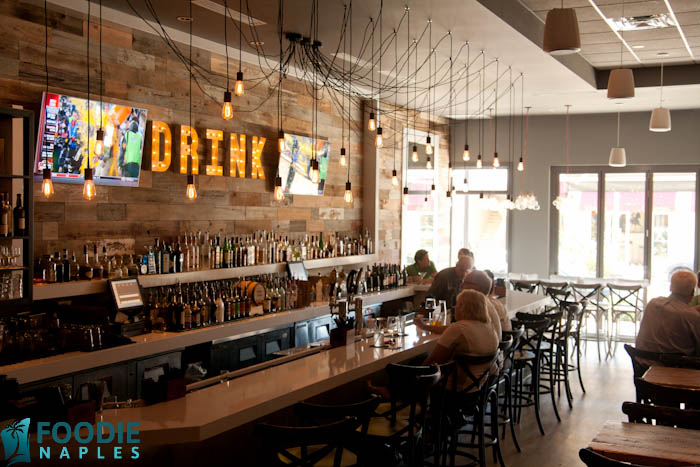 If you're looking for recommendations, Sal has a few recommendations. "I really like the Snapper in Crazy Water. It's blend of flavors is the most unique of them all." Other popular dishes include the Sea Bass, Ahi Tuna, Grilled Octopus and the Grilled Artichoke Hearts.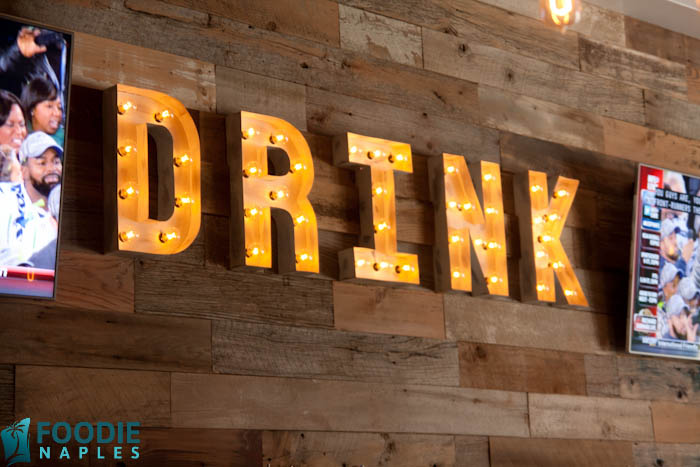 HobNob Bar & Kitchen
720 5th Ave S
Naples, FL 34102
(239) 580-0070

Note: This article written by Tiffany Muehlbauer, author and editor of No Ordinary Homestead, first appeared on FoodieNaples.com in 2014 and has been republished with permission.
1