Having a swimming pool right in your backyard might be something you dream about each time the temperatures outside rise. During hot days of summer, there doesn't seem to be anything more appealing than cooling off in a nice pool somewhere. Well, if you've been thinking lately about actually going through with the installation of a pool, you're probably wondering if this is something worth investing in.
Considering the variety of pool options available on the market nowadays, adding one to your property is more affordable now than it used to be back in the day. However, there's still a bit of money involved, and a complex installation project to tackle, so before you reach your decision, it's important to assess the benefits first.
Is installing a swimming pool actually a smart move? What will you actually get out of it? Here are some of the main factors that determine homeowners to opt for this outdoor feature:
Stress relief 
Being able to unwind and lower stress levels without having to go to a spa facility or a community pool can help you improve your quality of life. Going for a swim during the weekends, or after a long and stressful day at work can have an amazing effect on your mood and general wellness. Swimming has been pointed out to be a great method to release stress and anxiety. A daily swim can be quite therapeutic, and over time, it will positively impact your overall mental health. Since the pool will be right in your backyard, you will naturally be more tempted to actually use it. It will become your own private spot for complete relaxation.
Health benefits 
When you are trying to decide whether a pool is something that you actually need, you should look into the effects swimming can have on your health. Besides the stress relief mentioned above, there are some strong physical health advantages you will be able to experience as well, once you have a swimming pool on your property, and you start using it regularly.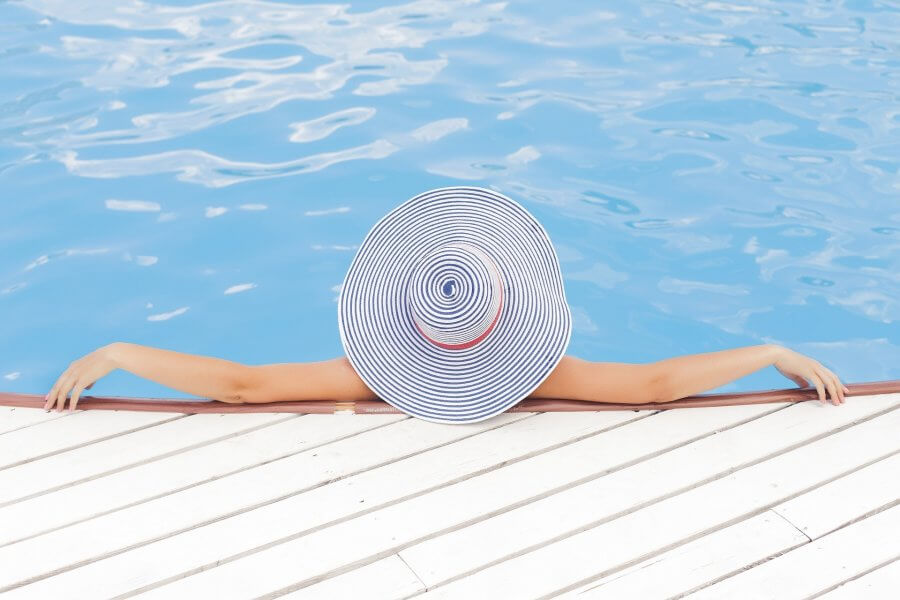 A low-impact form of exercise
Staying active is essential for a healthy lifestyle. However, if you aren't exactly the athletic type, going to the gym or for a jog probably doesn't appeal to you as much as it should. Moreover, regular workouts can be a bit too strenuous for the average individual, and if you suffer from sore joints, working out can be a problem. Well, swimming is known to be a low-impact way of exercising, so it puts less pressure on your body. You can start becoming more physically active, without dealing with sore muscles.
Improved cardiovascular health
For those who hate jogging, but still want to keep their cardiovascular health in-check, swimming has become a preferred alternative. Even just a few laps across the pool can help you build your cardio endurance. Being able to feel refreshed at the end of a pool workout, and knowing you've worked towards bettering your heart health at the same time definitely sounds like a win-win.
Just by varying your swim strokes, you'll also be building body strength. Swimming can function as one effective full body workout, targeting your primary and secondary muscles altogether. When going for a swim becomes your usual pastime, you'll end up feeling and looking better than ever.
Entertainment
Let's face it, having a pool in your yard does sound appealing if you consider entertainment alone. Pool parties with your friends, sunbathing and swimming whenever you feel like it, a swimming pool gives you the perfect spot to have fun. Pools are a great source of recreation, and if you get a heating system as well, you'll be able to enjoy this backyard addition throughout the entire year, not just during summer season. If you're in the mood for a vacation, but don't have the time necessary to actually go on one, you can feel like you're on holiday right at home with some pool time.
Improved outdoor aesthetics 
You should be addressing the influence this yard addition can have on the aesthetics of your property as well. Once you look over a few swimming pool designs on the internet, you will discover just how many great styles you can choose from. If you've always wanted to have that picture-perfect outdoor setting, this element will certainly contribute to the visual appeal of your exterior. Moreover, you have the possibility to play around with elements to create the ambiance you desire. From colored pool lights to amazing water features, the options you have are versatile, so one thing is certain, your outdoor space will look better than ever.
Encourages family time
Some people choose to install a pool just to create the ideal spot for family activities. A swimming pool encourages family time, this being the type of outdoor feature any family member can enjoy. If you want to spend more time with your kids and spouse, this project can help you reach your goal here.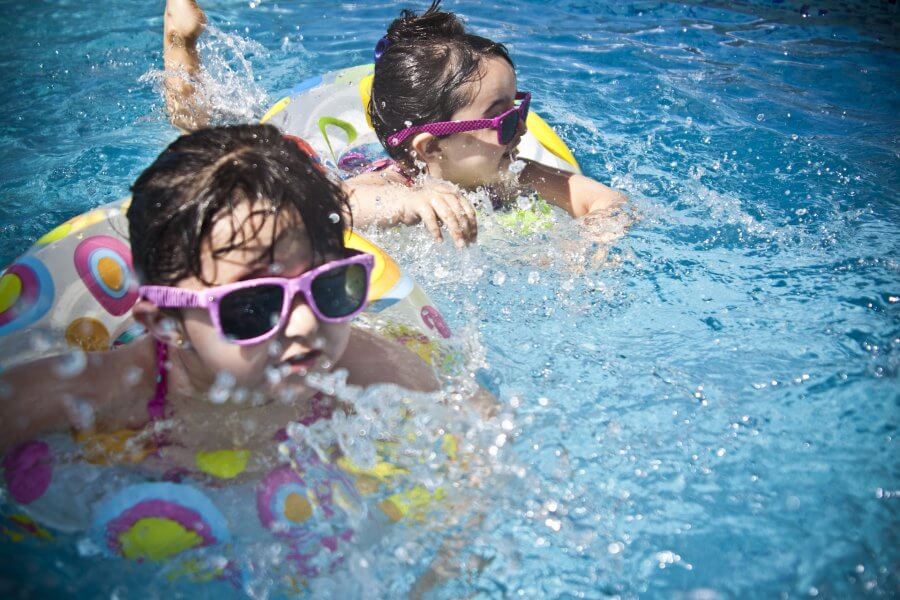 Home value boost 
Perhaps you haven't ever considered selling your house, but you never know when a potential relocation need might appear in the future. If you ever decide to sell the house, you will most likely get a nice return on your initial swimming pool investment. This type of outdoor feature is known to boost a real estate property's value. Home hunters will always be drawn to a house that incorporates a great swimming pool.
Installing a swimming pool might seem like a large investment, but considering how much it can actually contribute to your quality of life, increasing the property of your home at the same time, it's certainly an option worth considering. Now that you know a bit more information on the subject, you'll be able to reach a conclusion. These few aspects clearly show how being a pool owner can be advantageous. And as long as you use the right maintenance and cleaning services and products, keeping the pool in top-notch condition will not be a hassle.
1