We had Mackenzie christened on May 1st and following the main event was a WHOLE LOT of food. Almost every event with the family involves lots of good food, especially in Bavaria. After Mack caught a few winks on the way back to Oma's and Opa's house, she was ready to bring on the first round: cake.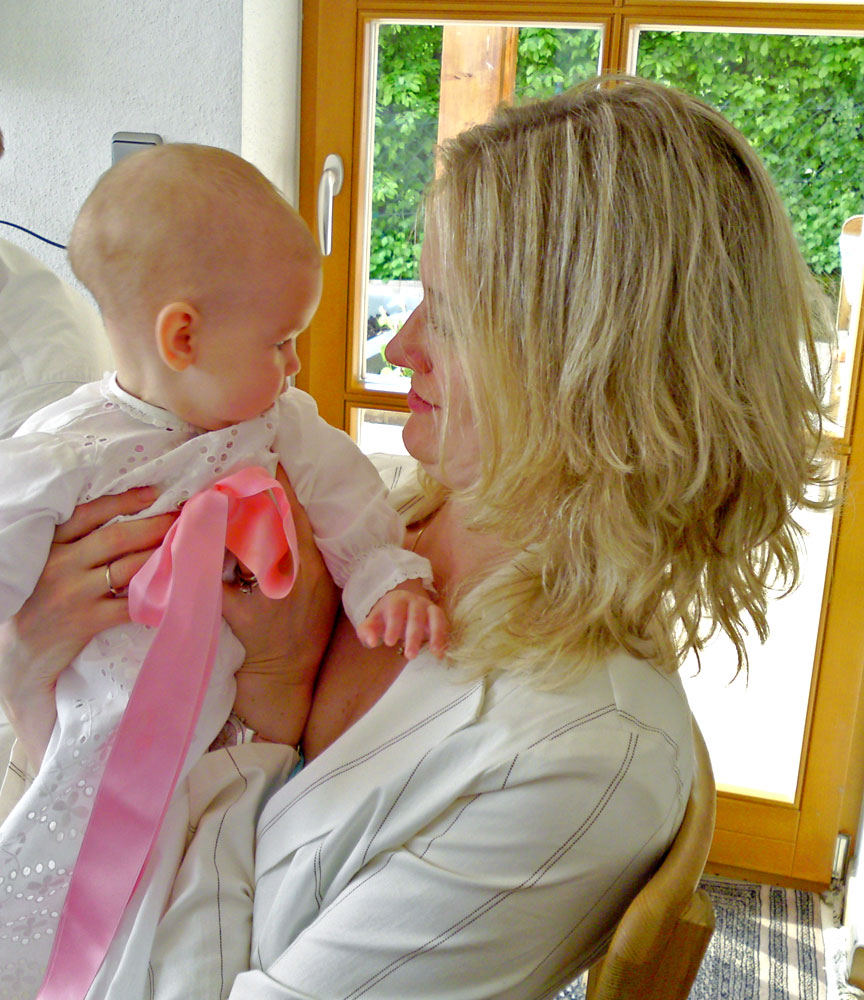 Or should I say CAKES! It was a bit of a flashback to our wedding when cake was also in abundance…but this time, we got to eat as much as we wanted because it didn't disappear before we could have seconds. One might argue that nineteen people and one baby need so much cake at one time, but we put a pretty massive dent in those things!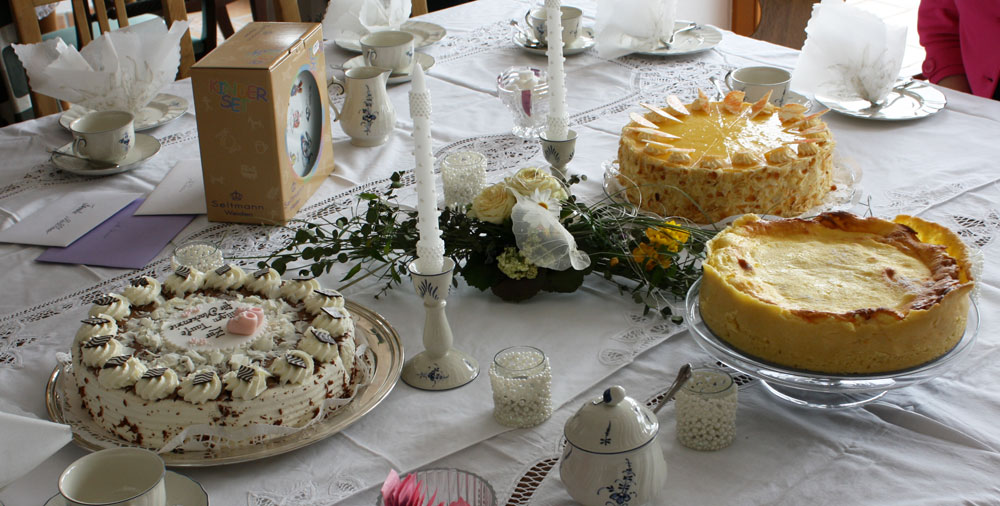 There was cheesecake and a passion fruit cake (the latter was also featured at our wedding). And of course one very special cake with chocolate which had the words "Zur heiligen Taufe fuer Mackenzie" written on it. That means: "For the holy christening of Mackenzie." Aren't the little pink booties adorable? Made of marzipan of course!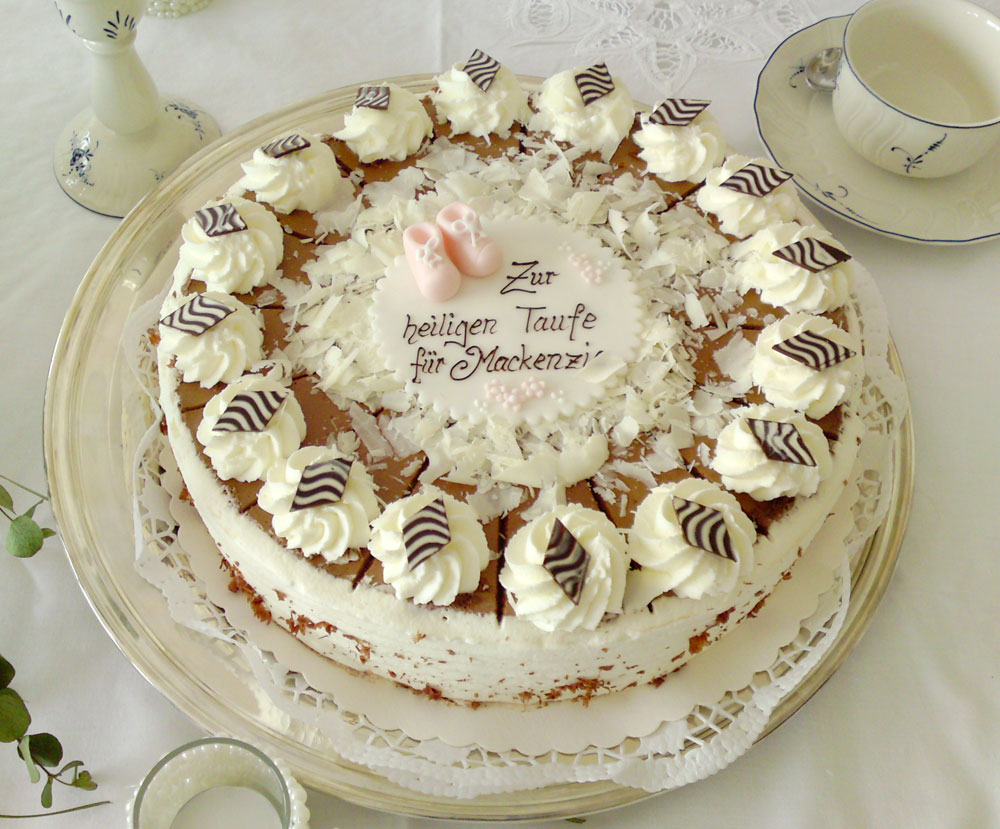 As always, Stefan's parents did a wonderful job hosting all the excited friends and family in their beautiful home. This was one of the tables…I'm still trying to figure out where we'll hang that woman with the champagne glass in our kitchen (after we steal it from them).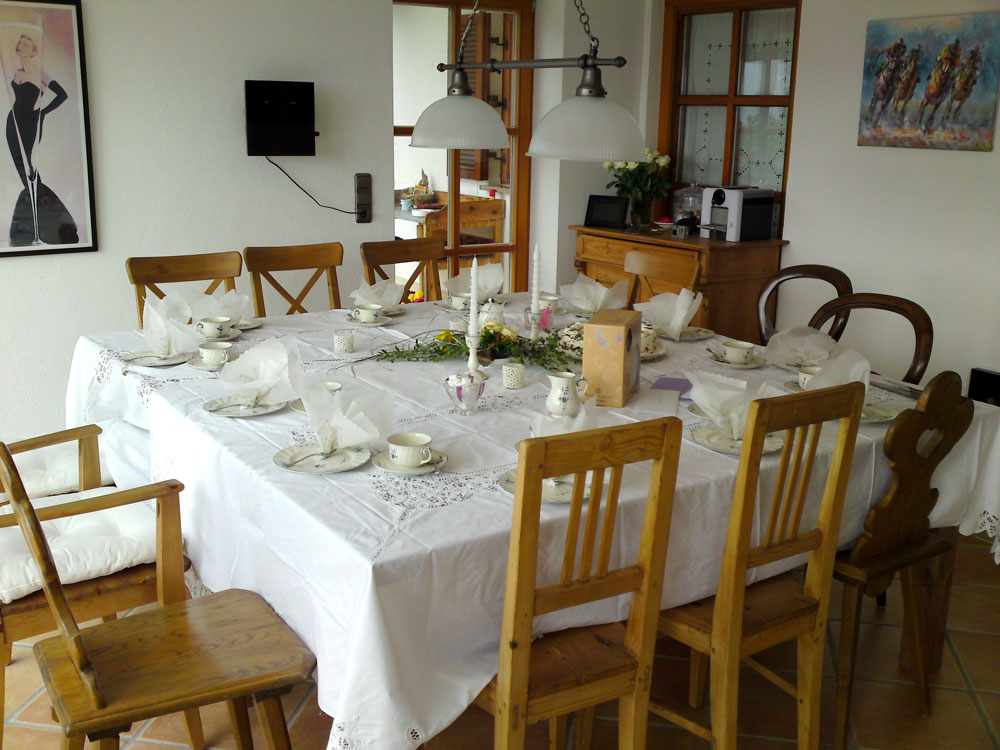 Yes, Mackenzie did get to try some of the passion fruit cake. I know you should avoid sweets with kids that young or they might end up wanting to eat nothing but candy…but it was a special day and she thoroughly enjoyed it. Plus she's still very fond of regular food still too so I guess we didn't break her yet. 😉
Next up: gifts galore and an amazing dinner.
0