Just about two years ago, several close friends and family gathered together to celebrate Mackenzie's christening. Not only was she showered with love, but also tons of presents — and the adults got to enjoy lots of delicious cakes and other yummy treats.
Since I just discovered over the weekend that I had never shared these photos, I thought that it would be appropriate now since it was communion weekend here and several of the older kids in our neighborhood were participating. The Catholic faith is still very strong in Germany — and we chose to have Mackenzie baptized in a church in Bavaria (actually the church we were married in and the same priest) for personal and traditional reasons.
A christening is pretty much a full day event, so about midday we had the christening, then everyone went back to Stefan's parents house for cake and finally we had a delicious dinner at Schlossgasthof Zur Einkehr. Here's some of the highlights…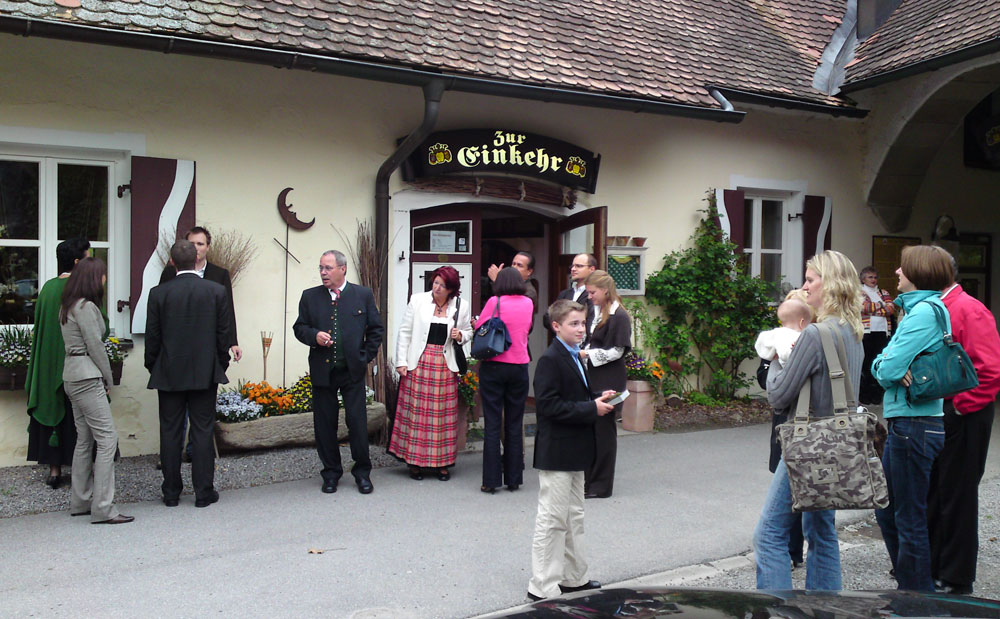 Family and friends collected to celebrate with us in the nicest of ways! As you can see, we were a decent sized group and had a room in the restaurant all to ourselves — which the other guests probably appreciated just as much as we did since we can get a bit noisy.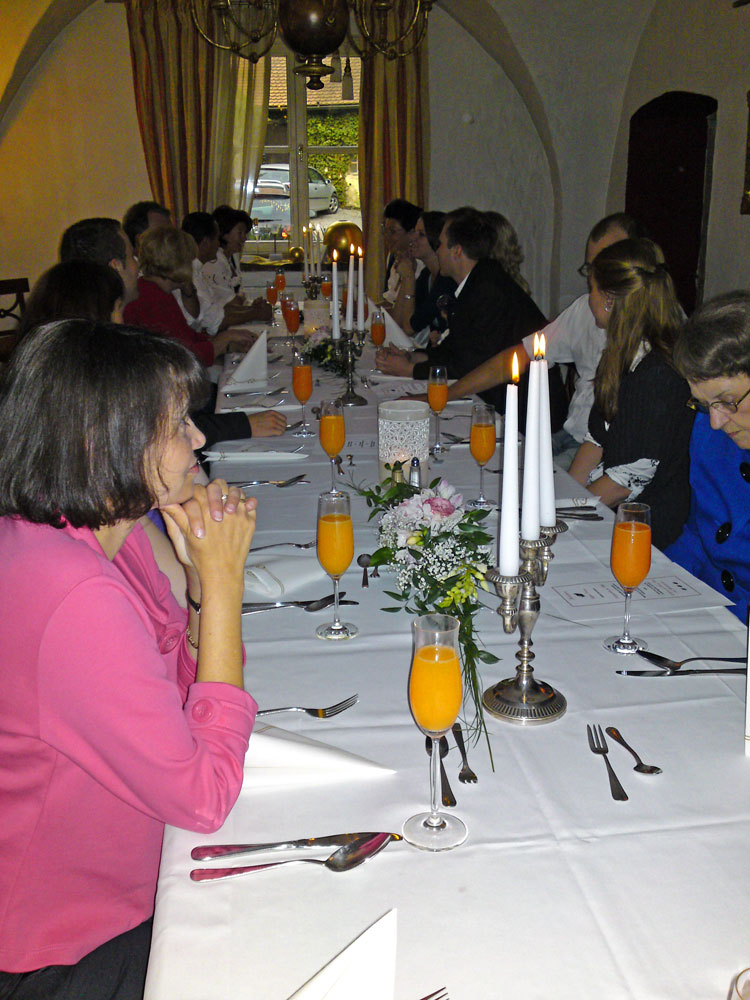 You'll notice the menu below, and I can't remember how everything tasted anymore. But I will tell you that the Bärlauchschaum (Bear's garlic foam) soup was one of the best things I've ever eaten and I will never forget it. One day, I will figure out how to make that…but I fear I will need more Bärlauch than the little bit growing in our garden!
The main course was a choice of a zander filet (a fish referred to as a pikeperch in the dictionary) with white asparagus, potatoes and Hollandaise sauce; Veal with rosemary cream, butterspätzle and salad; or Munich-style schnitzel with potatoes au gratin and salad.
And desert was strawberries with panna cotta and an apricot dumpling.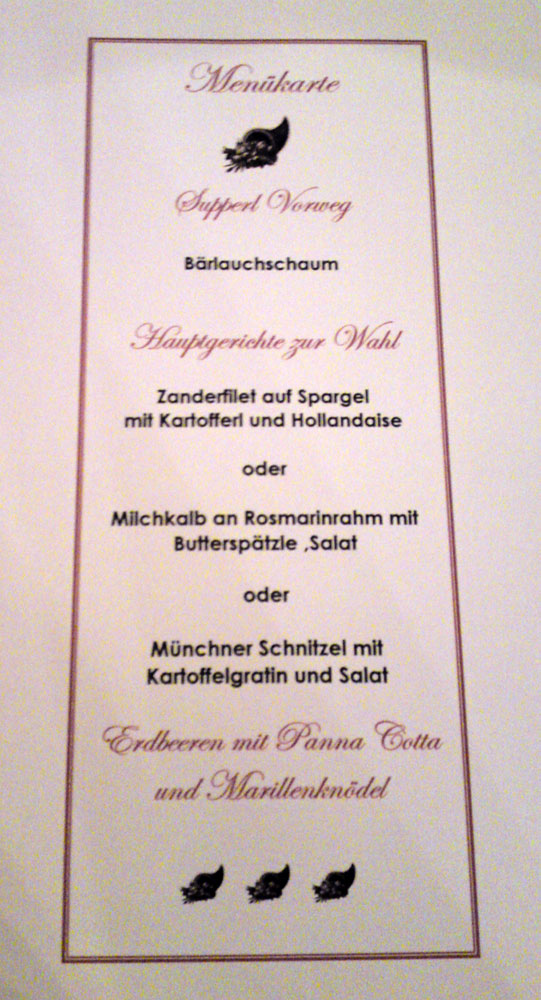 The absolute wonderful Bärlauchschaum soup I mentioned before. Seriously, seriously delicious! And such cool plates too.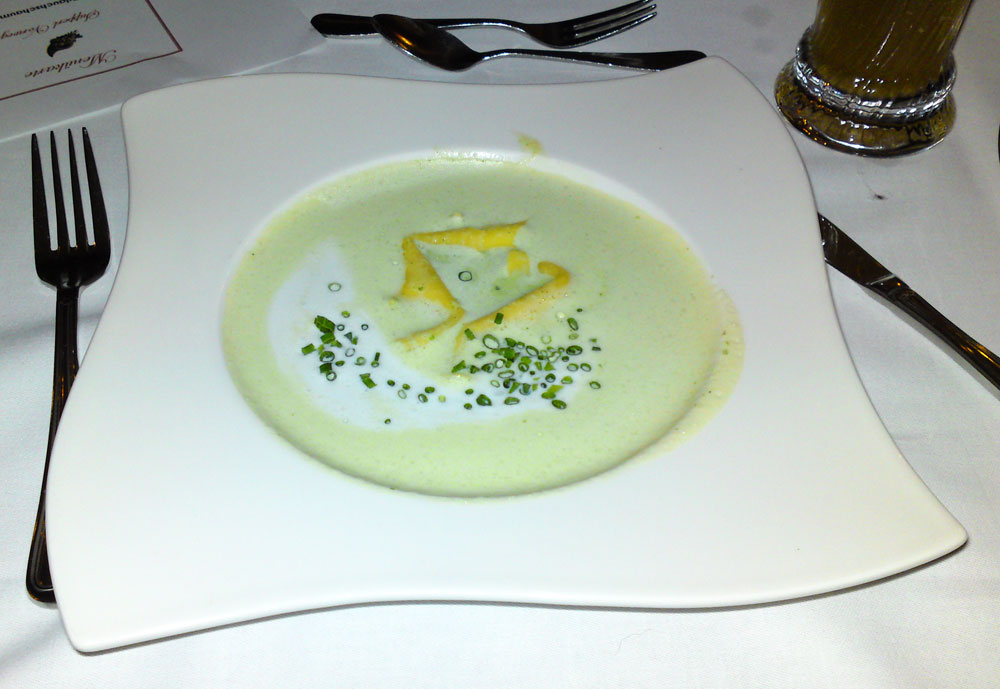 I'm not 100% certain anymore but I'm pretty sure this is the veal with rosemary cream — and it was probably delicious! 😉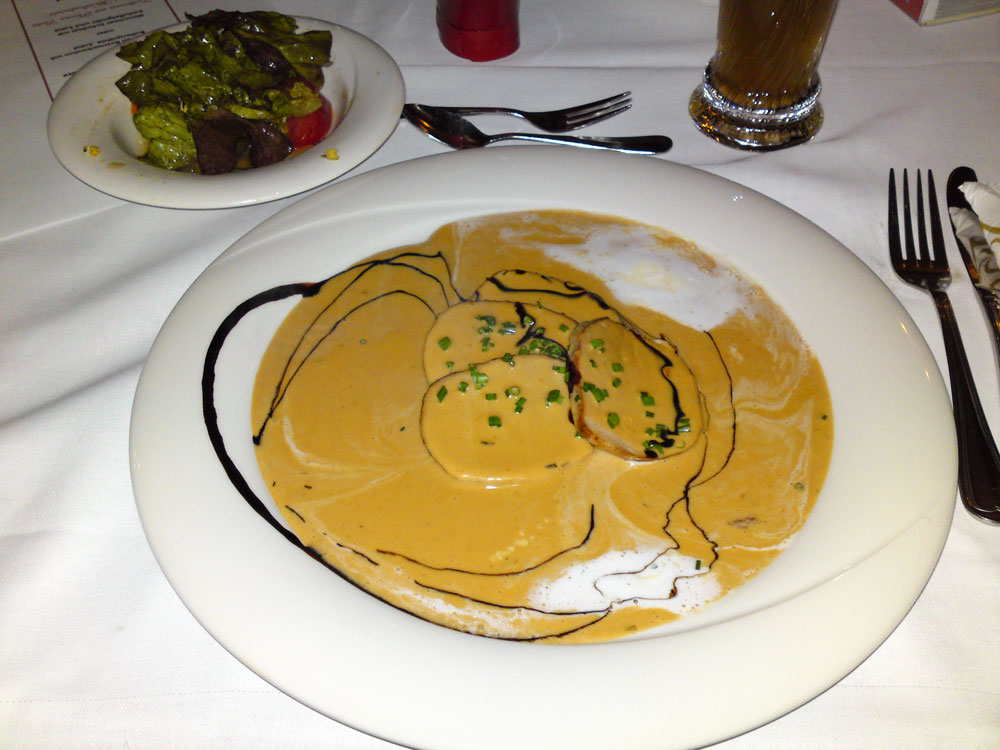 And I didn't snap a photo of the panna cotta, but I will assure you that I ate it with fervor. Because one of my favorite desserts is anything with panna cotta!
Mackenzie didn't get to experience too much of all the food — but she did seem to enjoy chewing on her pink monkey from Aunt Katie. He was getting a lot of playtime at that age. And rightfully so because he's not only cute, but apparently very tasty.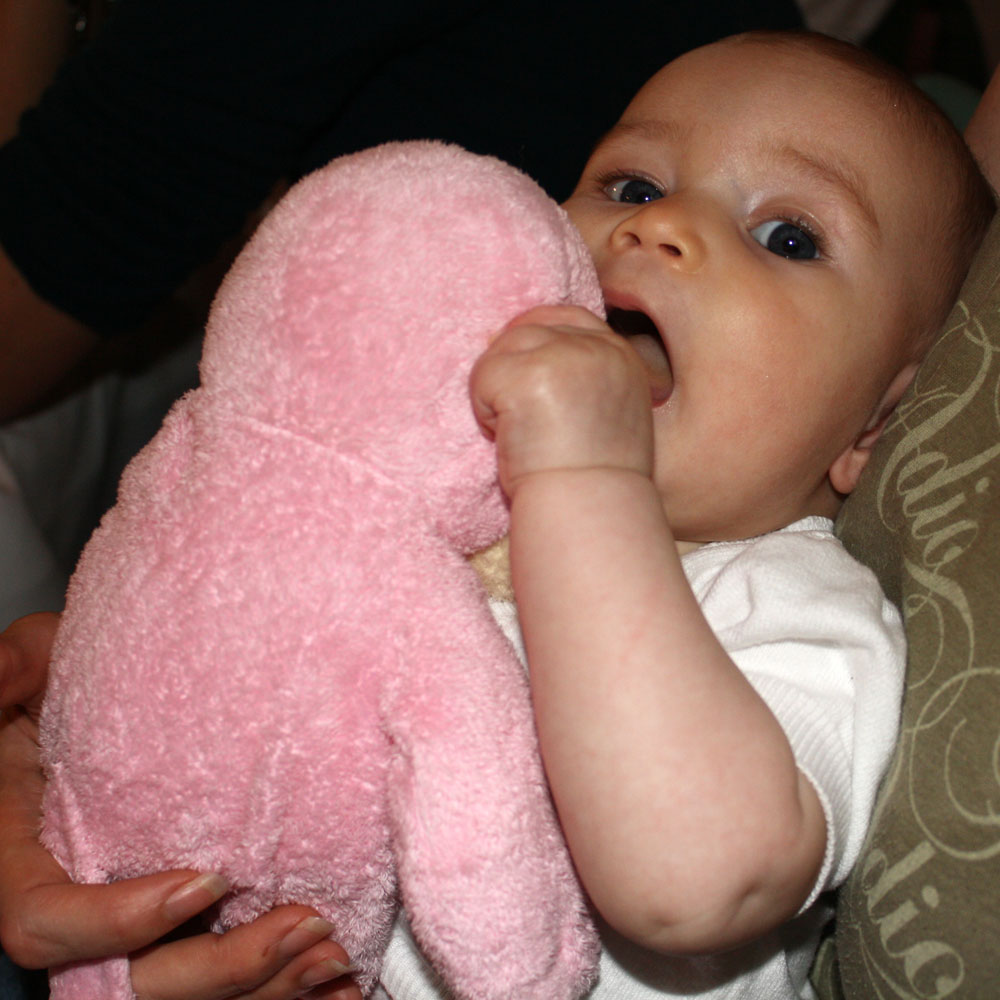 Since the celebration went long past Mackenzie's bed time, Opa was glad to walk around with her and rock her until she fell asleep.  Then she slept in her car seat for a couple of hours by our table (much to mommy & daddy's pleasure) until it was time to go home.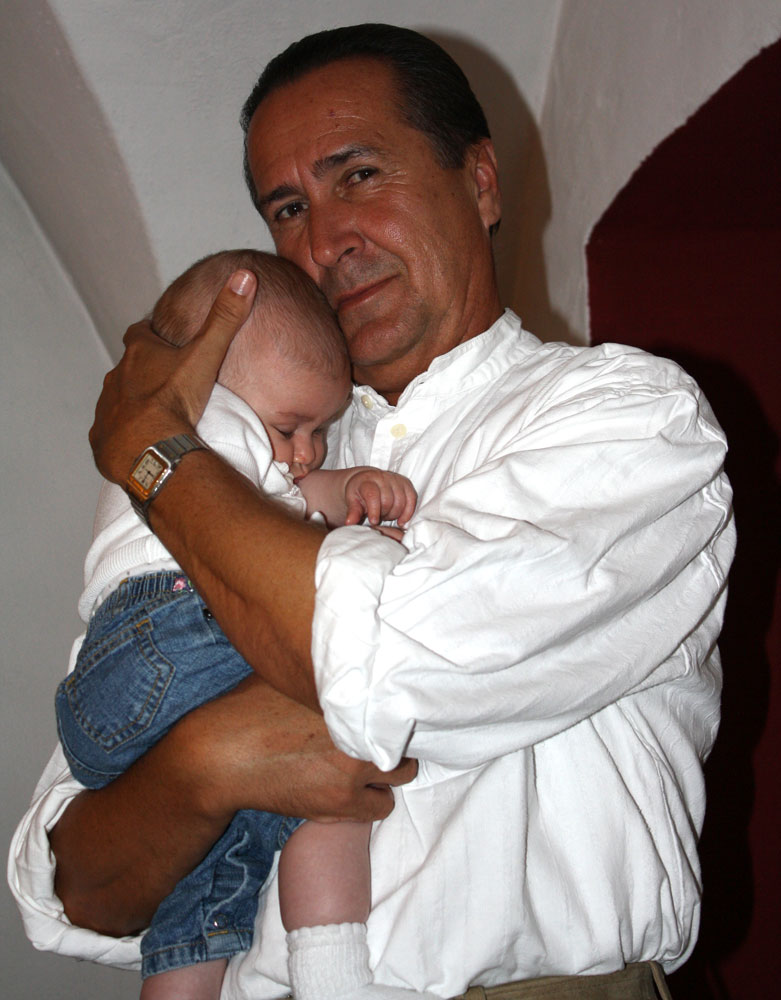 0