You might remember hearing about Lslie Art during the Made in Germany Giveaway last April. Lili makes lovely handmade yoga mat bags with the most adorable fabrics. They are absolutely practical for any Yogi who isn't a fan of carrying around a sweaty, cumbersome mat after a great yoga session…and also look so great as well.
After having so much success with her yoga bags — and creating the only do-it-yourself yoga mat bag that you can customize the options on, Lili has decided to carry on her tradition of making handmade bags in Germany, to include something new.
Babimini was created recently, expanding the line of handmade bags create to include fabulous notebook and MacBook sleeves as well as cell phone cases, pouches and other great bags. They are also the same wonderful quality and handmade from the unique and vibrant fabrics that so iconically represent Lili and her companies.
These notebook sleeves are functional yet stylish and so much fun to use. The main problem is picking out your favorite look! There are 45 different fabrics to choose from and they range from black and whites to full color. There are whimsical patterns, and more natural elements as well. Some of my favorites are the bold, bright fabrics which feature crabs, pink squirrels and the spring mountain.
One thing I really like about the Babimini laptop bags are that you can get a water resistant coating, which is always great when you're constantly on the go but the weather doesn't always turn out as you want. Or when you live with little people and pets who sometimes help you coordinate unnecessary spills!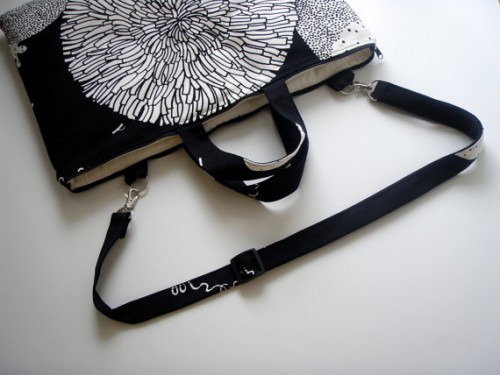 Lili has really thought things through with these bags, and thrives from the input of her customers. One issue that often arises when you are out and about is keeping track of your phone, purse and so on. That's why the carabiner option is so brilliant. Attach your bags and pouches together quickly or separate them when you just need one of the items. No more searching for your keys after yoga class because they're right there on your mat bag.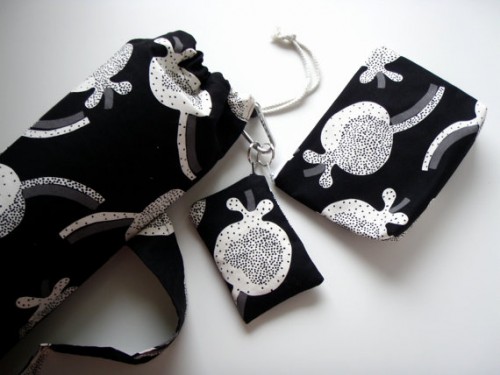 I'm really pleased to be working with Lili again to promote her great handmade line of bags and know that you are going to love them. Don't miss your chance to win one of these fabulous handmade Lslie Art yoga mat bags during the Refueling Power Moms Giveaway (October 6-10)!
0