My very dear friend Katie sent a "getting ready for Mackenzie" package a few weeks ago which set us up with clothes in a VERY big way. Lucky for us Katie has a daughter named Allie who is about 15 months older than Mack…and she also has very good taste in clothing. 🙂 So many things I can't wait for her to be able to wear…and it will all look so much better on her than laying on the floor.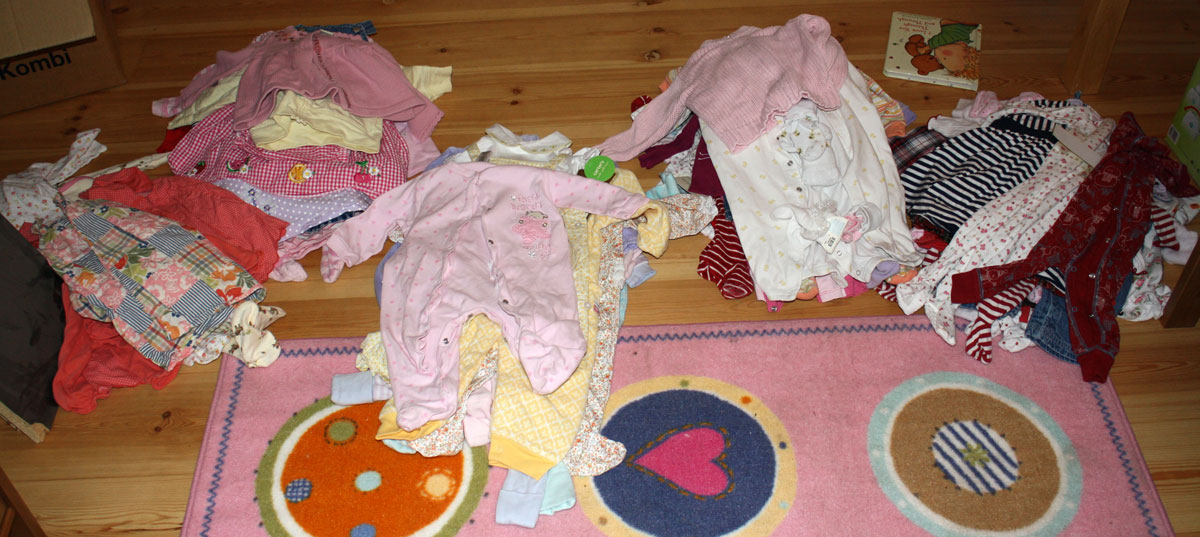 One of the little dresses. I mean how cute is this?? Can't wait to put her in it 🙂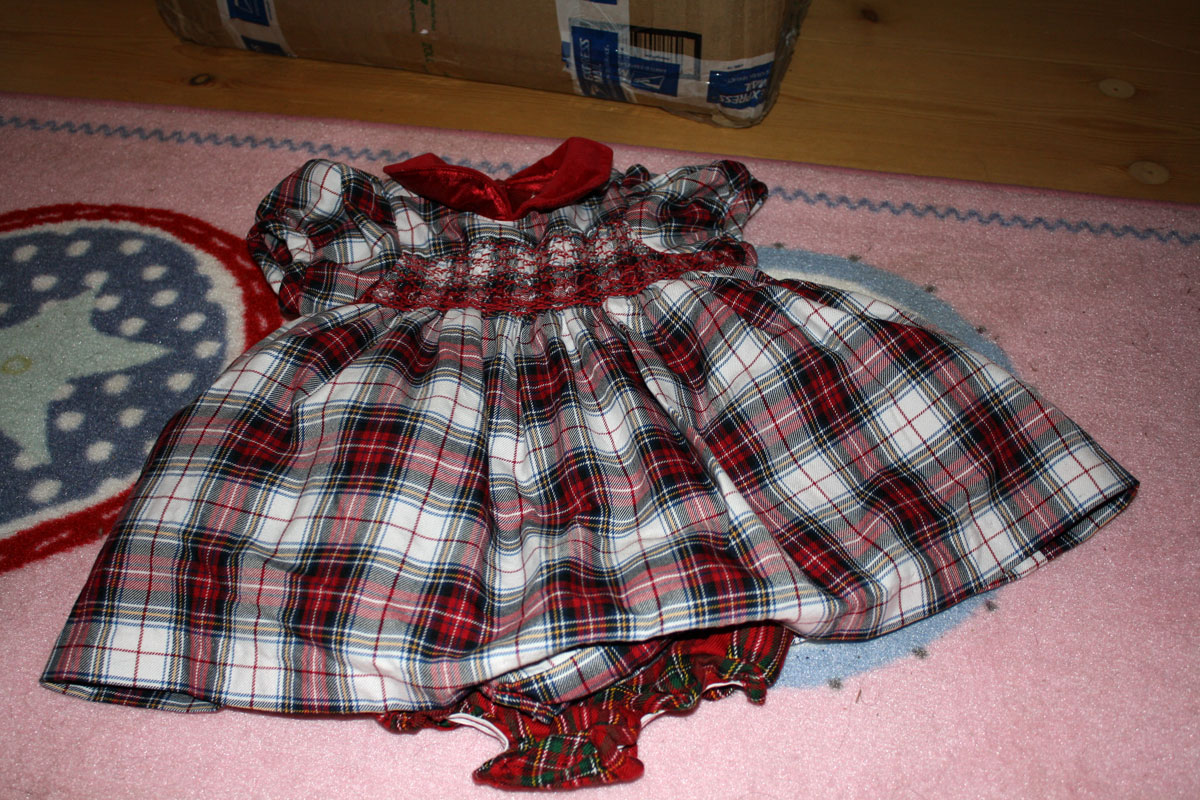 Gotta love the little shoes…so precious.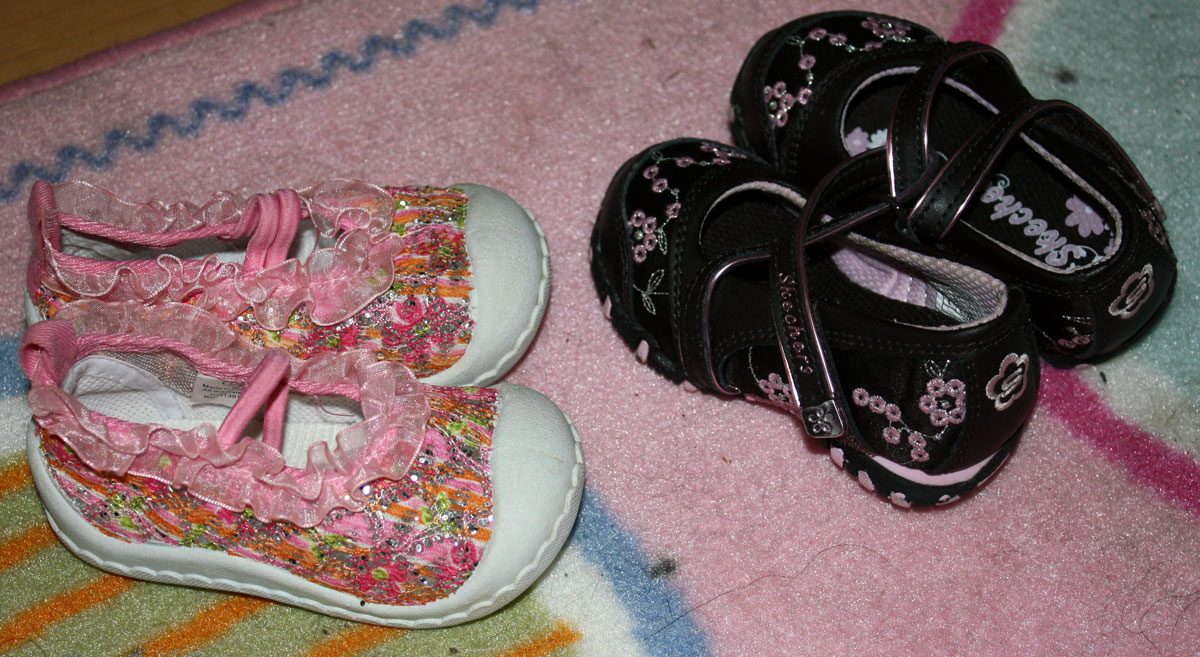 Bibs…so simple and SO funny 🙂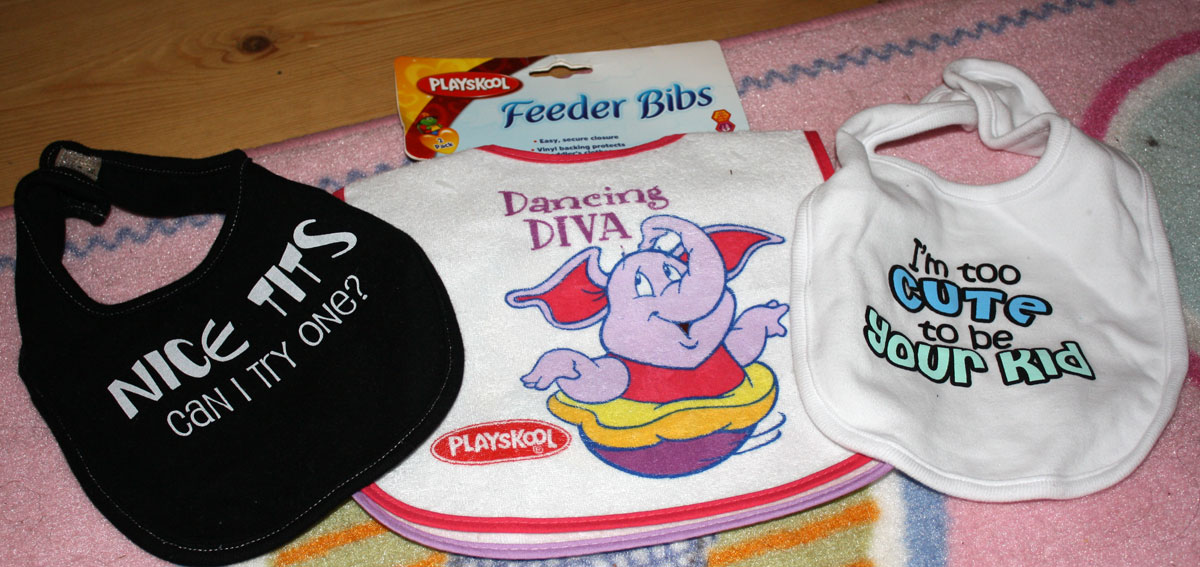 Every girl needs a monkey…especially a cute one like this guy. And how awesome is that cow rubber ducky He's also a bath thermometer 🙂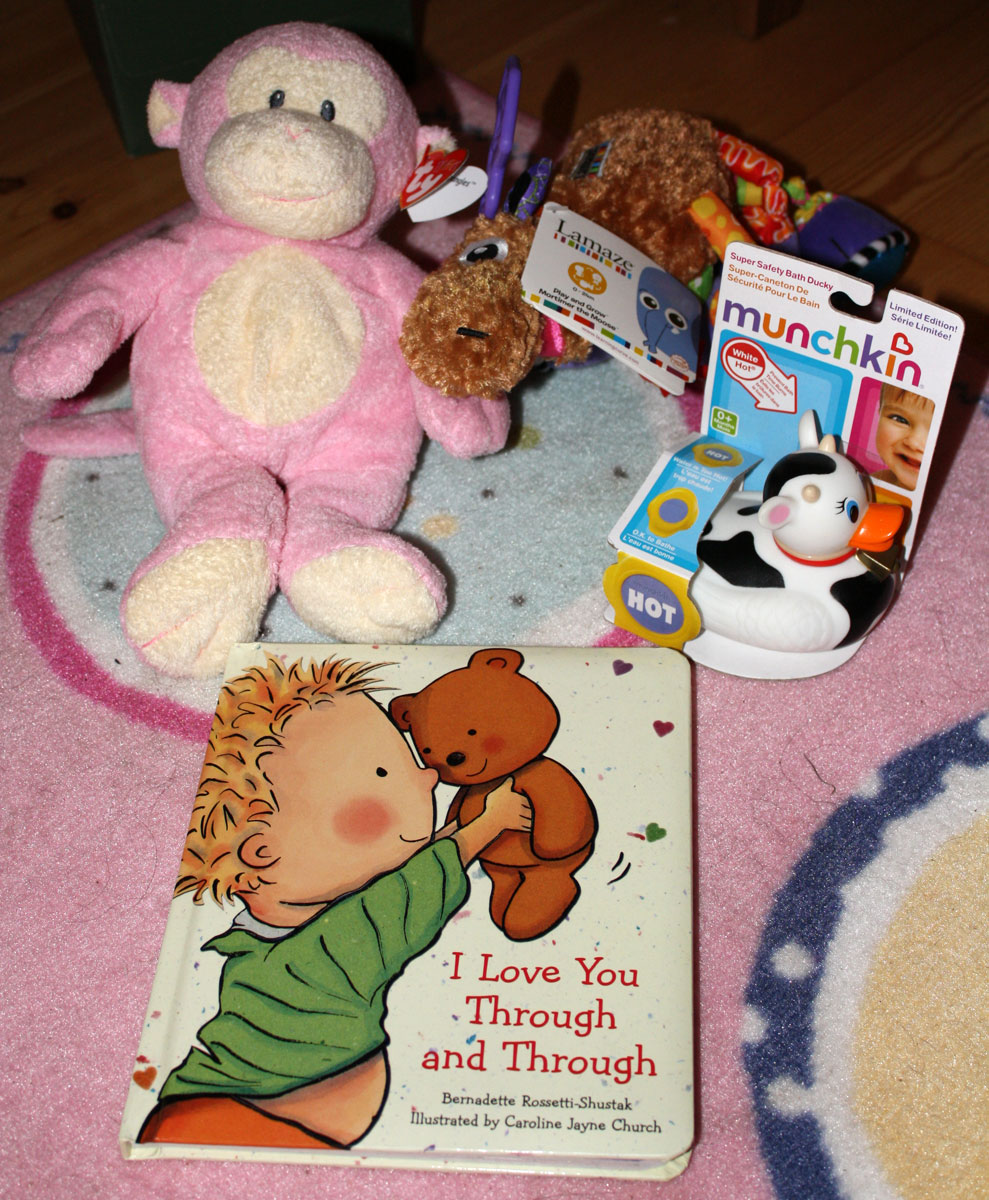 I adore the little dress on the bottom right. It has matching shoes and everything. I mean come on – how can you not find that adorable? Mackenzie better start growing quickly 🙂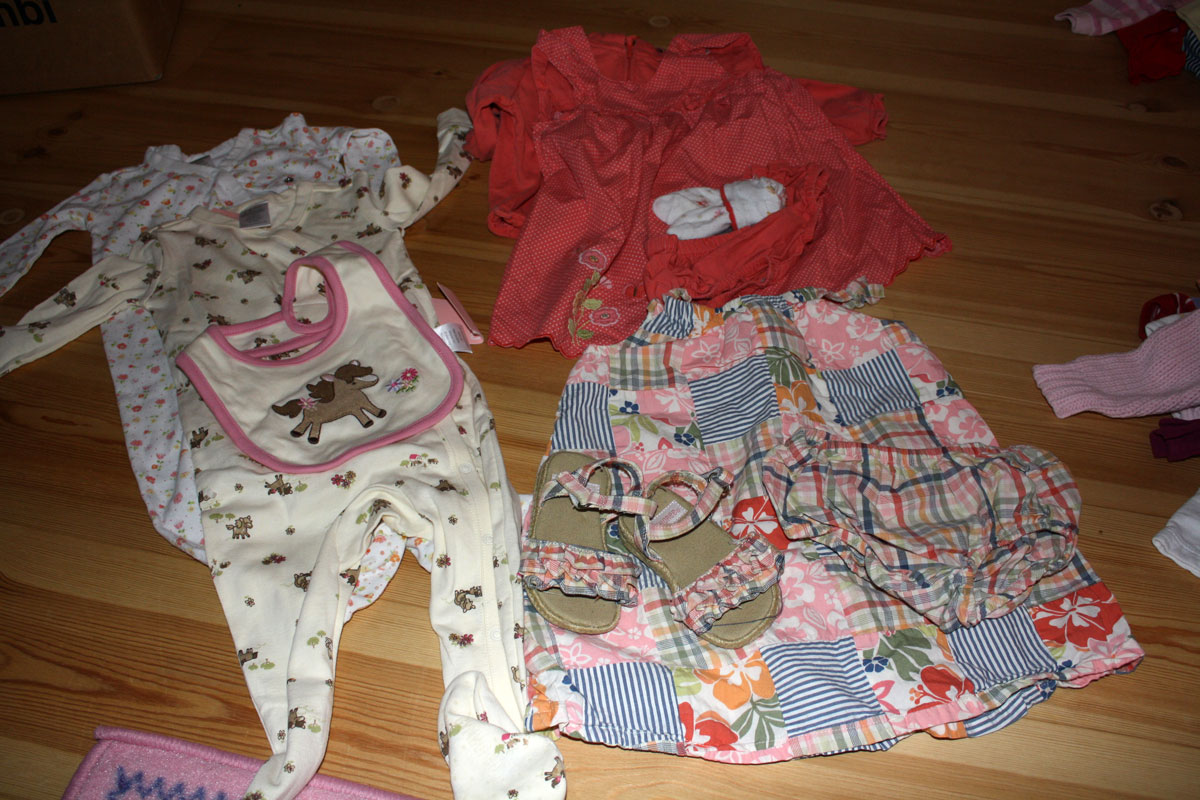 There's a whole lot more awesome stuff in the package…but I'm just going to let them be unveiled as she wears and uses them! Thanks again Aunt Katie and Cousin Allie! You guys are the best! 🙂
0