Finishing up with the gifts for now (although I do have two more to do), I also wanted to give a special thanks to Stefan's parents who also brought us some adorable things from the US. You see, all this stuff has been piling up around here for the last few months (and mostly in the last couple weeks) and I've been so bad that I am only getting around to thanking people now.
By the way, announcements are going in the mail Monday. Yes, it has taken me a few days to get everything together and it would have been fantastic to do all this before Mackenzie arrived…but I only got the invitations about 2 weeks ago when Stefan's parents arrived since they brought them from the US. And I wasn't too motivated the last few days before she arrived. But we wanted to include a photo anyway so hopefully our slight delay will be forgiven.
Here's Mackenzie's Christmas dress. She has two really cute little party dresses now.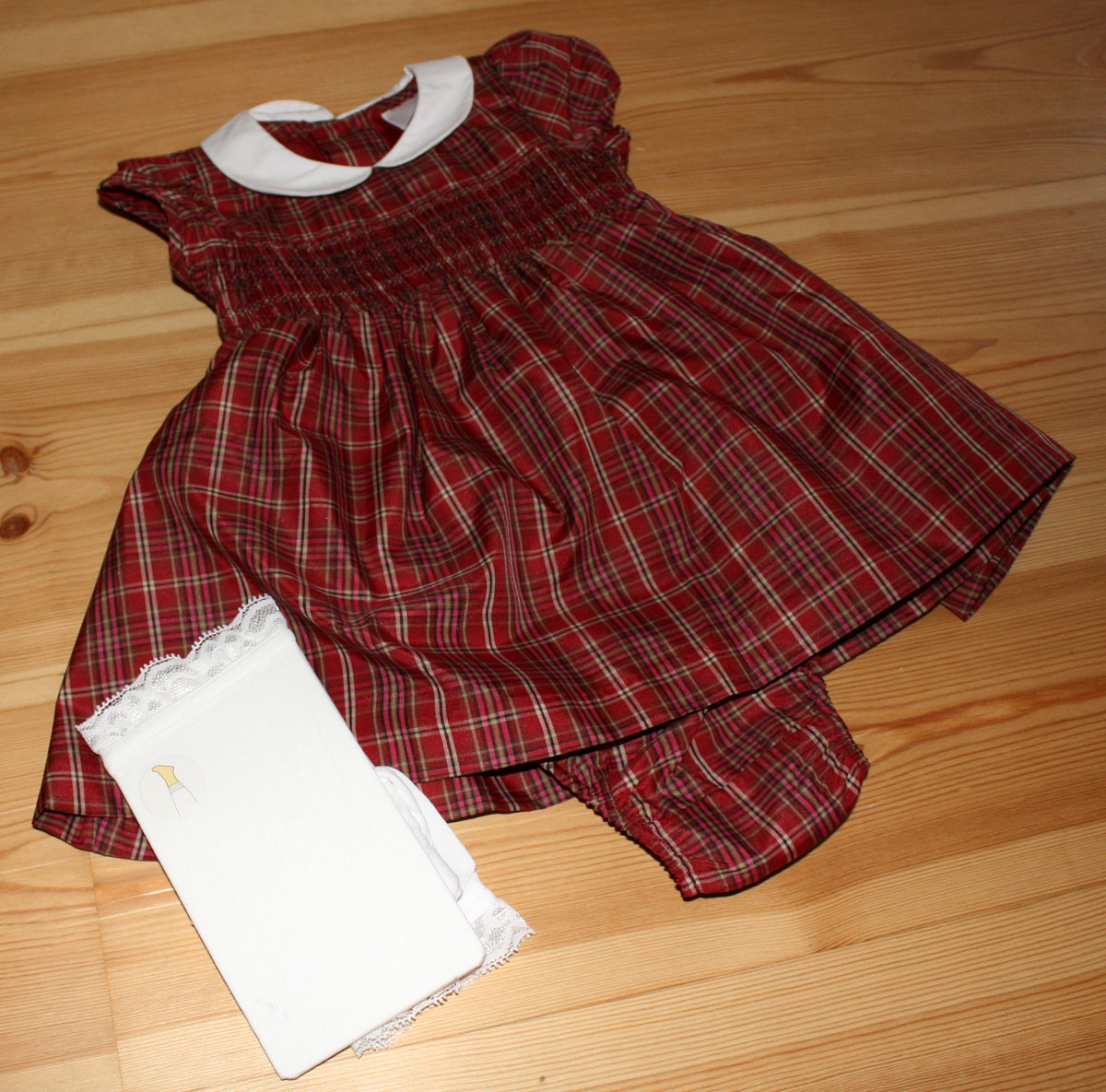 Hubby and I are both Miami alum…and we love our school (even though our football team sucks big time right now). Stefan's parents couldn't resist buying this little cheerleader outfit even though she's not going to be able to wear it for a while…but how adorable is that thing??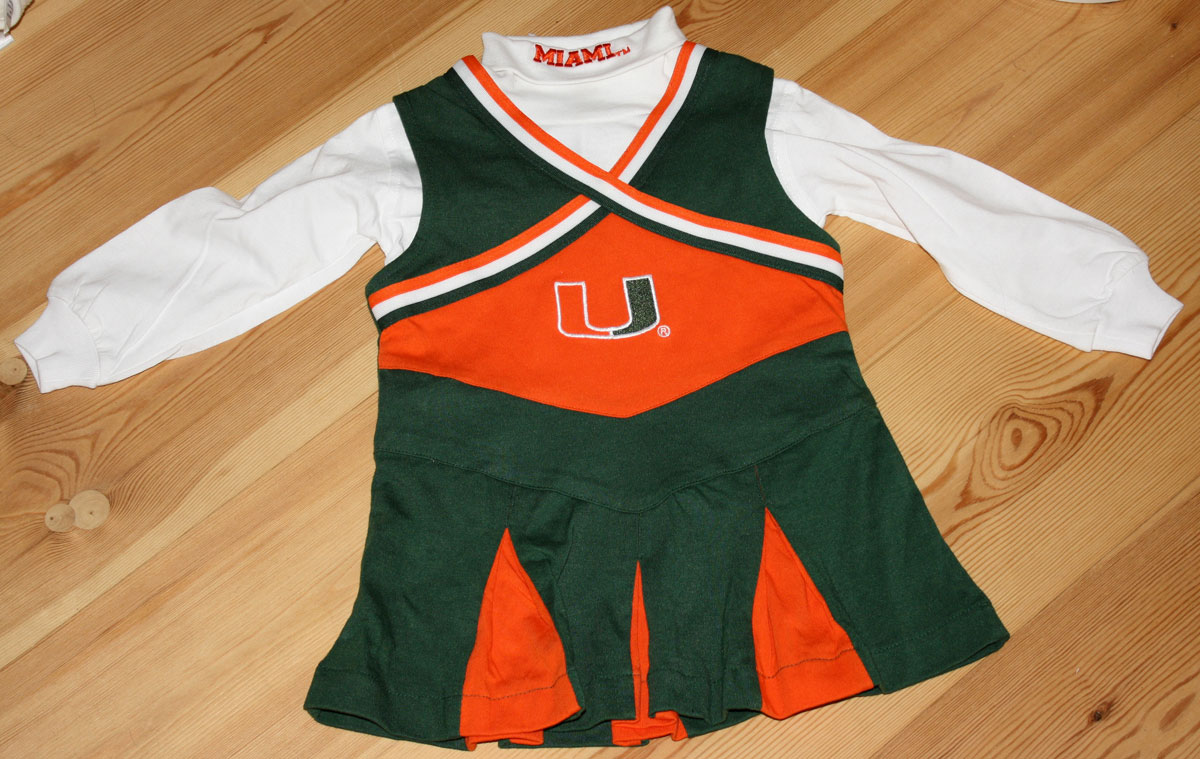 Another outfit to grow into…but far too sweet to pass up. I love the little feet. Can't wait til she can be photographed in this. Say it with me: "Awwww." 🙂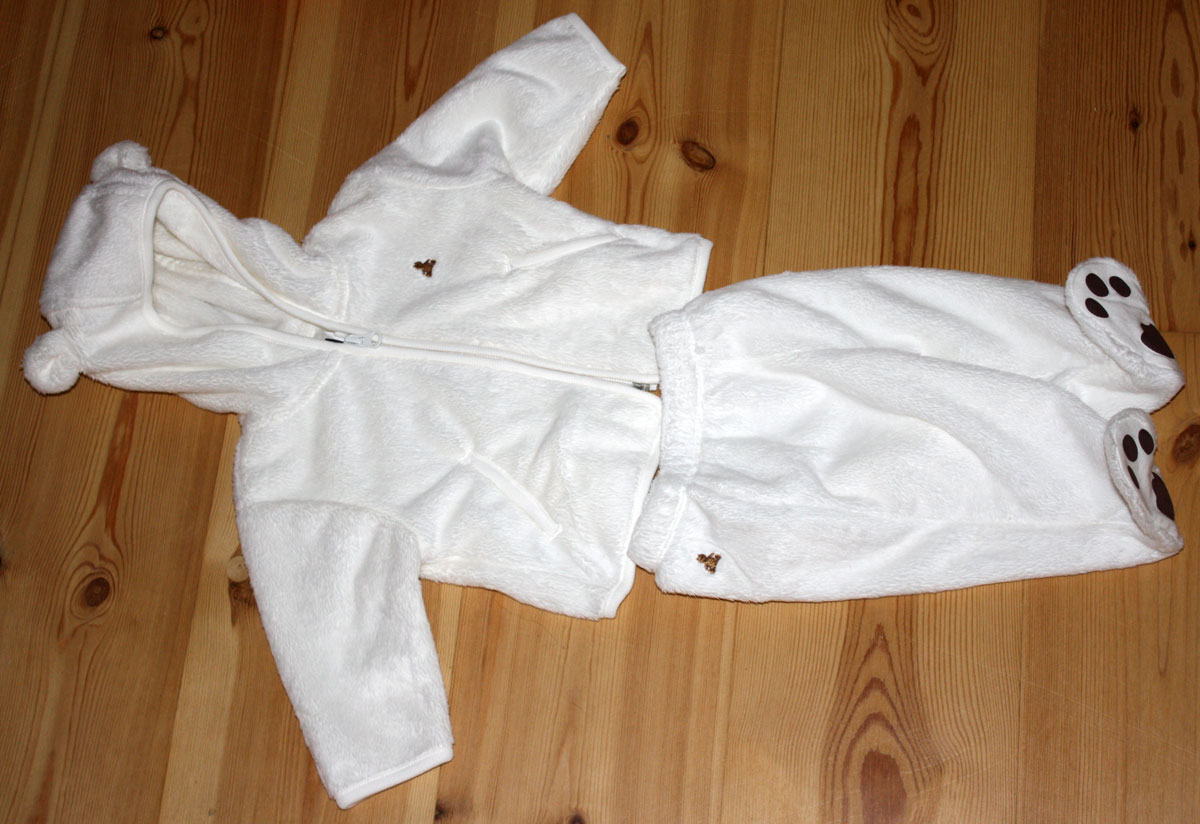 Stefan's mom knitted this cute little sweater for Mackenzie. There's little bear buttons 🙂 Definitely a lot of work in this…and she's gonna look so cute in it.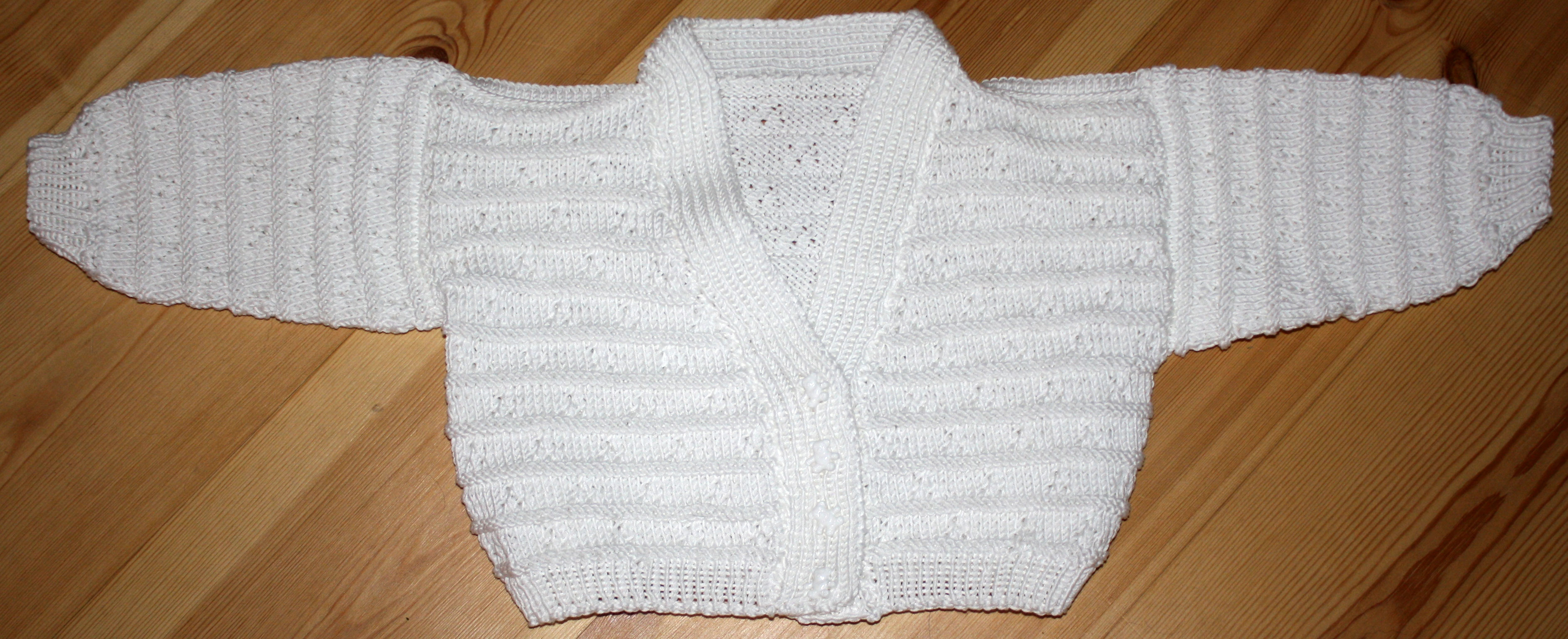 Christmas outfits for the season. A silent night…yeah that will be nice. But I really don't mind and seem to not be needing as much sleep these days. Mini-power-naps are also becoming more prevalent around here.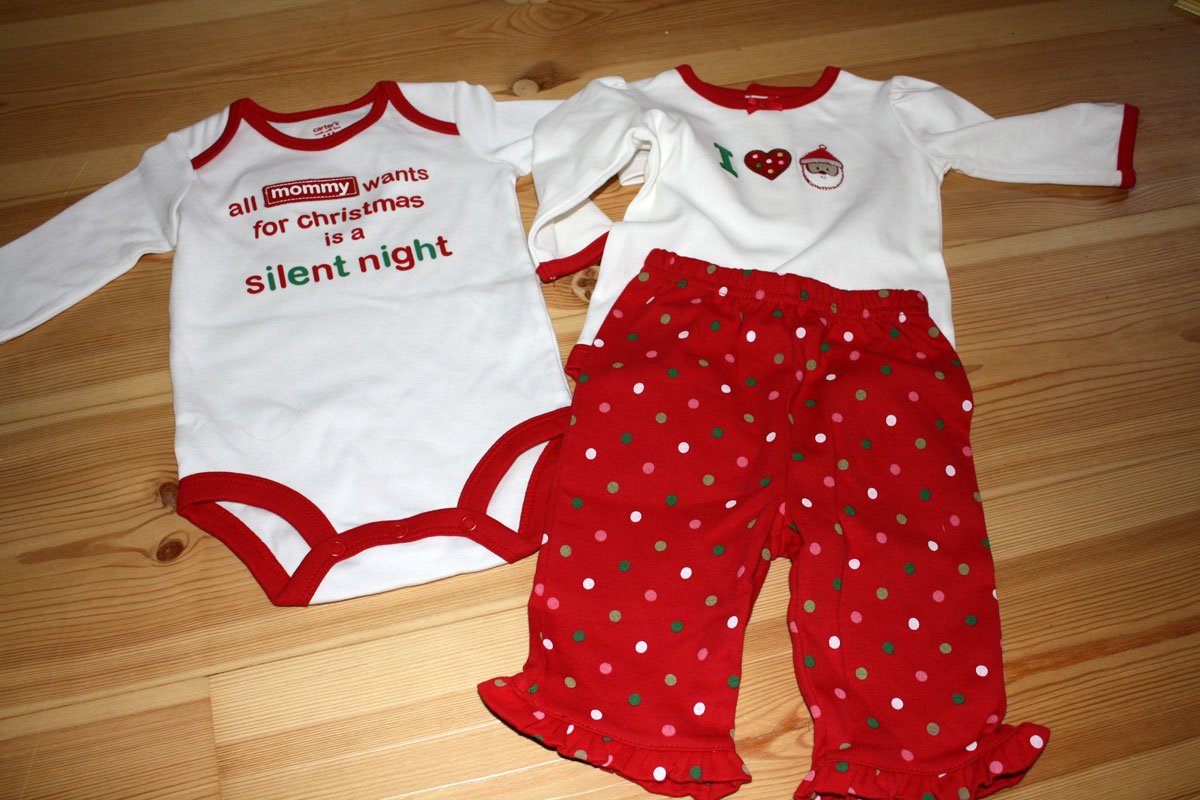 Cherry-tastic! The white onesie has cherries on the butt too…I really like that. And the little pants….hard to believe that in a couple months she's going to be fitting into all this. 🙂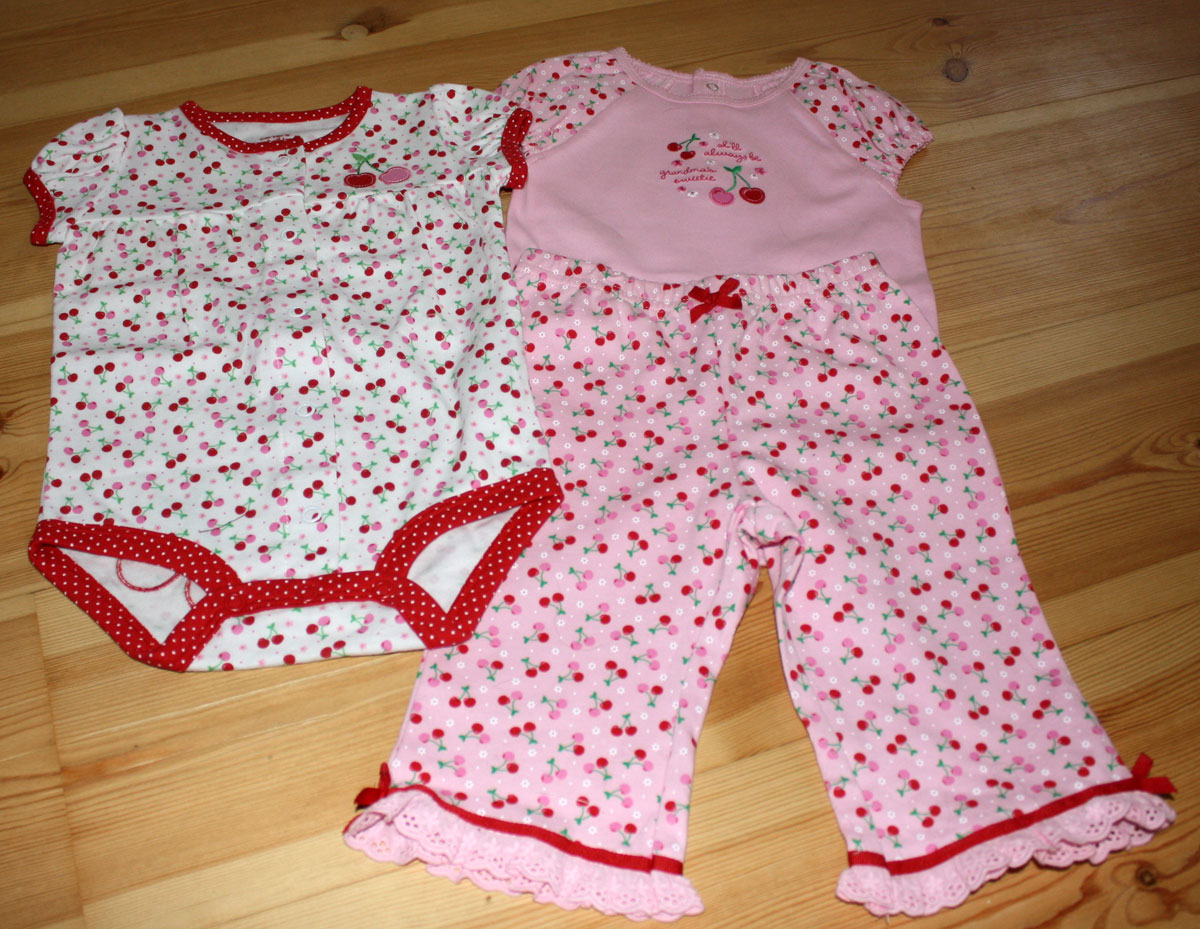 A collection of little outfits. The little bumble bee feet on the jumper are precious.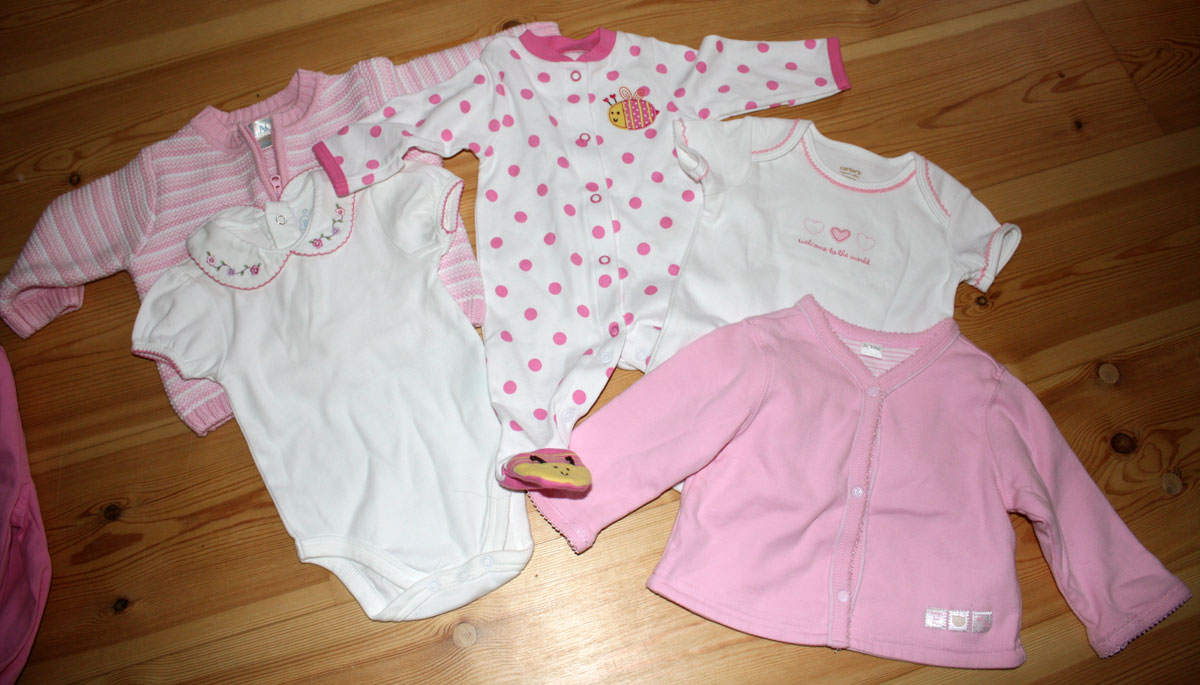 More adorable outfits. She's actually wearing some of these today.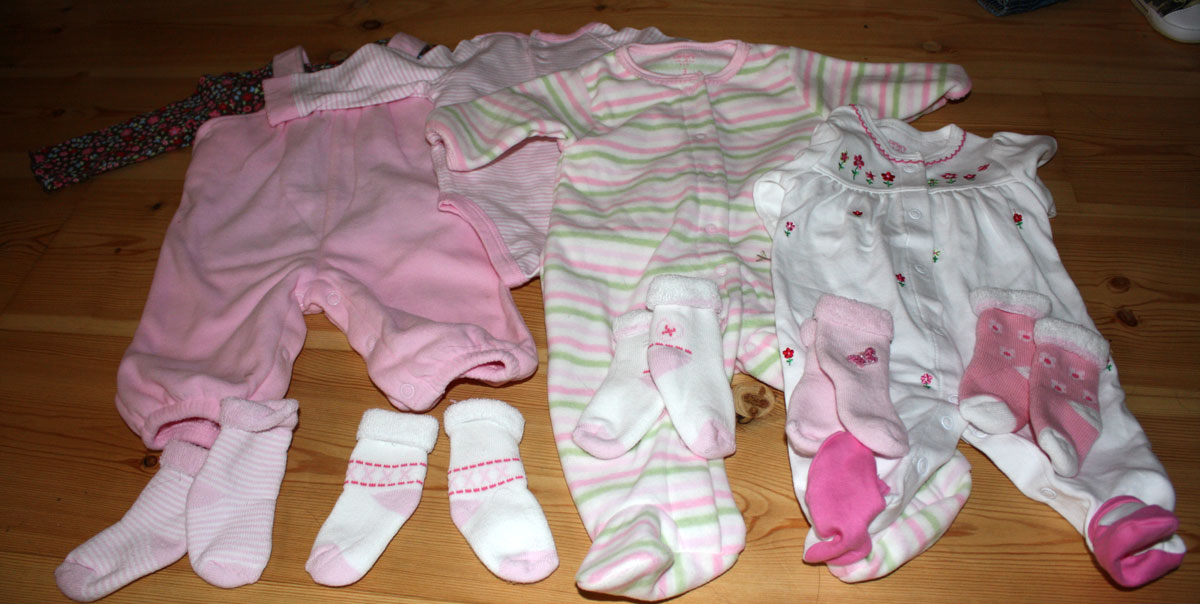 Words just aren't even necessary…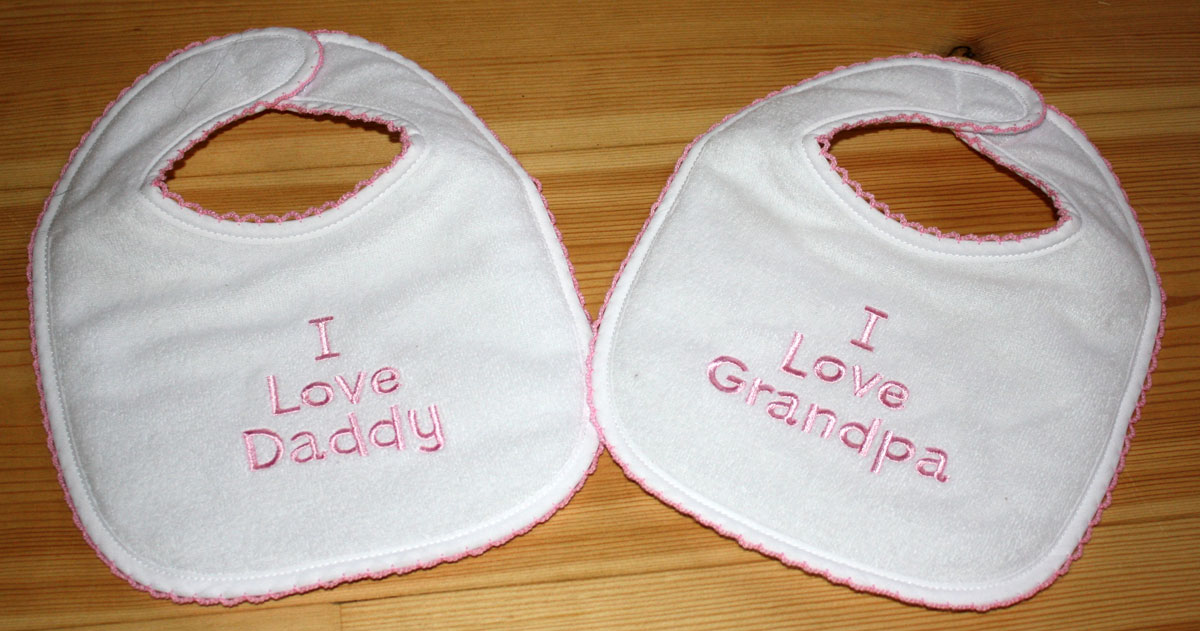 Camo is essential in every girl's wardrobe. Our diaper bag is camo too…very similar to the shoes, actually. 🙂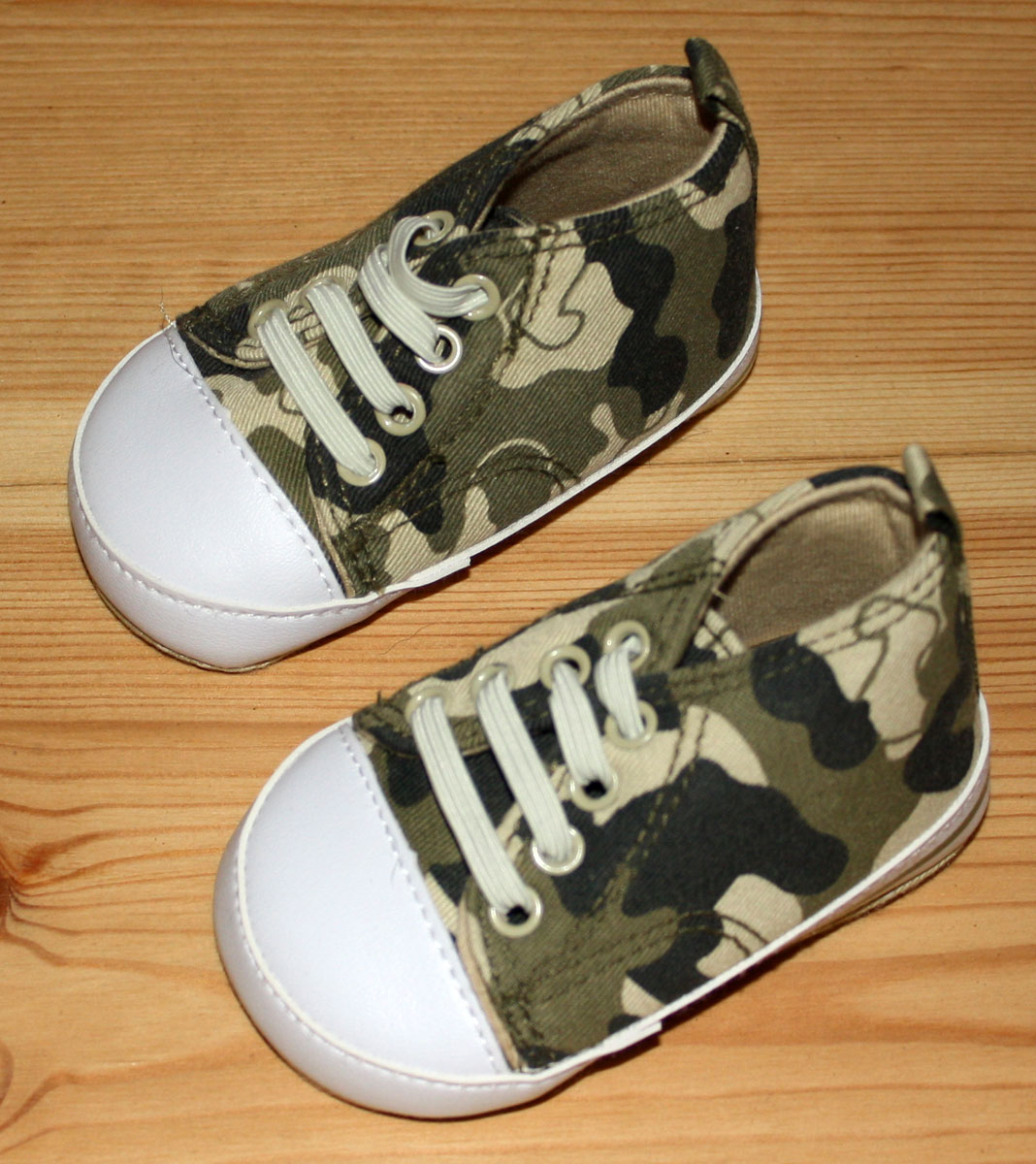 So now that I've finally finished photographing everything, I can get back to washing all the clothes she can currently wear. The laundry isn't getting out of hand yet…but it does keep one rather busy.
0