I was just out in the garden and picked 1.658 kilos of strawberries. That's over 3.5 pounds of strawberries! And the good news is, there's going to be a whole lot more over the next couple of weeks.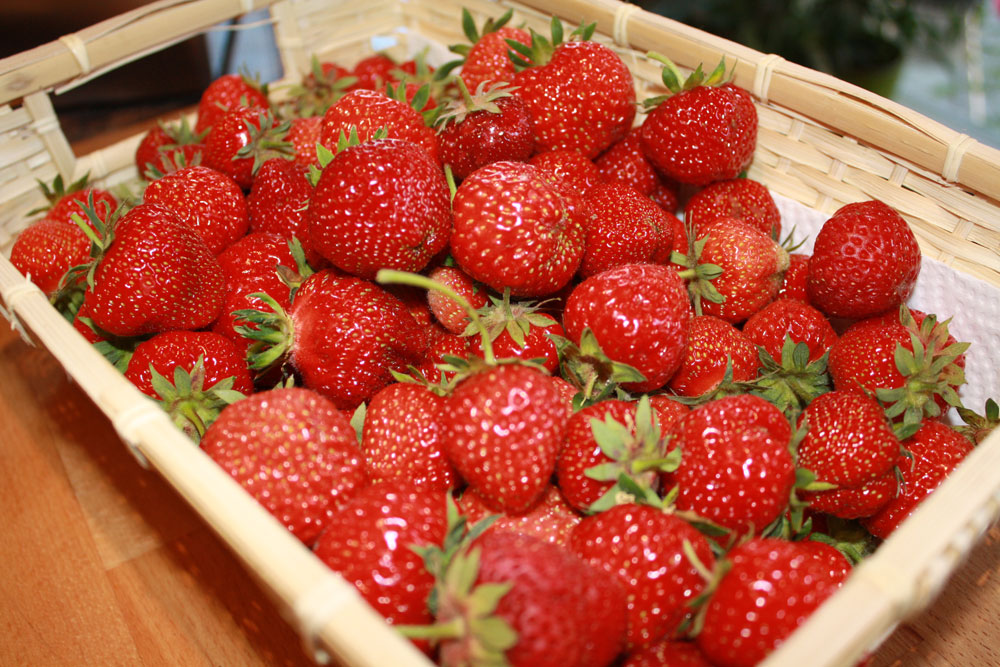 What are we going to do with all these berries? Well, I'm planning to make pound cake on Friday and will top it with fresh strawberries and whipped cream for dessert. And I seem to recall a really good muffin/bread recipe I made a few times last year. Plus we'd love to make some strawberry wine with them…but I'm not sure if we'll have enough. We still have about 2 kilos of strawberries in our freezer from last year and could always buy more – but we're clearly going to need to grow more strawberries next year! The good news is that they are incredibly hardy, they need very little attention and it would seem that most of the bugs hate the neem oil treatments we've been giving the plants about once a week because most of the fruits hadn't been touched by slugs or ants – which was one of our major problems last year.
What have you harvested so far this year? All of you in the South, I don't want to hear about it. You know who you are. Picking tomatoes in February and lemons from your own trees in March…no, I really don't want to know. 😉
See our running tally of everything harvested in 2009 on the page In the Garden.
0