Hi friends!
Today I am writing with a strong plea to my humans, who just are not taking enough time lately to fulfill my every wish and whim.
Mom has been really good about keeping plenty of dried lung waffles in the house which are so very yum…but what ever happened to the days when she used to bake for me?? Did my occasional scorning of those little treats that she so loving made for me cause her to give up completely? Doesn't she know that if she'd just used liver instead I would gobbled them all away from her before she could get the jar closed again?
So today, being the awesome dog that I am, I thought I would just gently remind mom that I do appreciate her home cooking (and really love the table scraps she puts in my bowl) but sometimes I'd like a little more personal attention. She's so adamant about serving good, healthy, home-cooked meals for the rest of the family, why not me? Thanksgiving and Christmas are coming, after all, and a dog needs some good homemade gifts when all the humans are feasting themselves! (Sorry cats but you'll have to make your own arguments in this house!)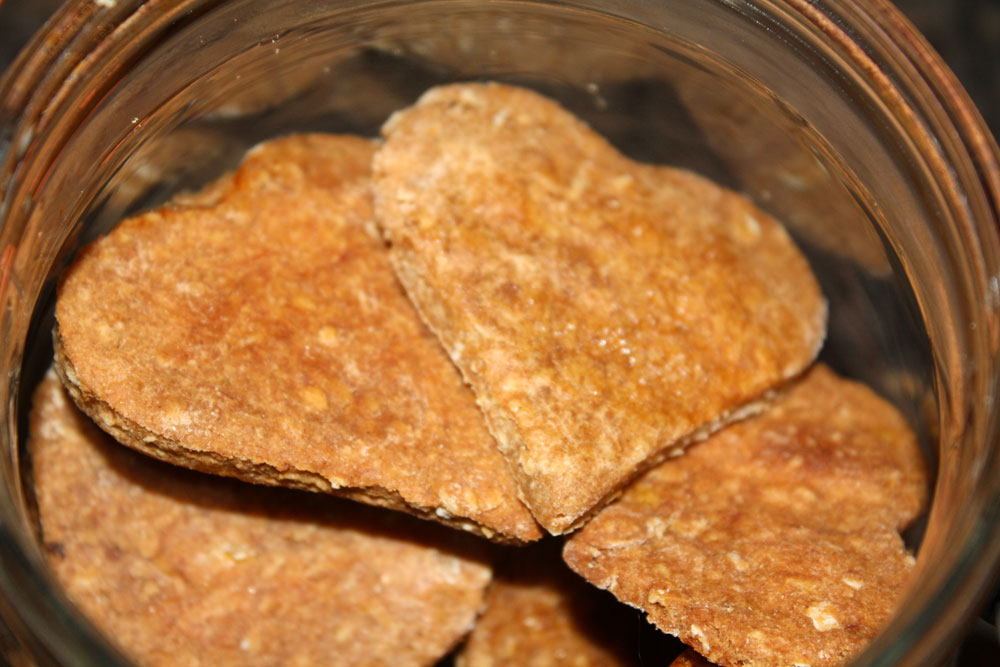 Here are 6 sites where you can find some AWESOME recipes to make homemade dog treats — whether they're for your own dog or a luck pooch down the block!
The Dog Treat Kitchen is a place which will really turn on the drool. You just have to watch out for all the ads. Yikes! The treats are broken down into categories on the left side…and feature awesome things like frozen doggie meatballs and four herb tuna tots….excuse me while I go clean the puddle up from the floor.
Hungry Mutt has a nice site that is easy on the eyes with treat and food recipes…and something called a Newf Breakfast Bar?? Seriously, a dog bar just for me?? I NEED to try these. Mom….MOM!!!
Cooking with Alison has a lot more than just dog treat recipes on it…but Peanut Butter and Bacon Dog Treats sound awesome!
Now you know I have to put Allrecipes on here, cause I'm not always sure mom even knows there are other recipe sites out there (I kid, I kid) but it may surprise you to know that they have some dog treats in there that sound seriously good…and a few things that are totally out of place.
Bullwinkle.com which sells lots of pet products, also has a really big collection of doogie treats — including these gourmet treats with liver that sound delish!
Also keep in mind that there are some foods which are toxic to dogs and hopefully none of the recipes you come across will contain anything like this. But you may find a few with garlic in them which can be a problem for some pets, especially in large quantities.
Super sloppy Newfie kisses,
0