Since I am quite fashion challenged lately and just have no clue what to do with the clothes in my closet to make myself look a bit more together, I figured I would take a few minutes to check out some looks to get a little inspiration. I mean I put on real clothes and all that in the morning, but I' a jeans and long-sleeved t-shirt kinda girl and just keep it all simple. But part of the reason I'm doing this project is to develop more of my own style, which I've never really been bothered with too much in the past.
Of course, this requires me to get more use out of Pinterest, which you know we all love. 😉 You can even check out my style boards if you like!
I like the following cozy look although I think the glasses would give me a bit of a Garth look (from Wayne's World). I do seriously need to get myself some new glasses though, since mine were not even that stylish back in 1997 when I bought them!
This next look is super cute. Really like the jacket thing and the turquoise…and strangely enough, I even like the slides although I generally detest those shoes. Call me strange but ballerina flats are just not my thing.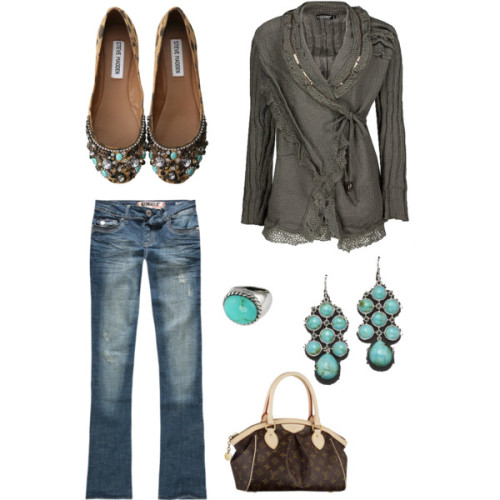 Source: evokingyou.com
I also just think this bag is the cutest thing. The owl, the colors (or lack there of lol)…I would definitely be sporting this!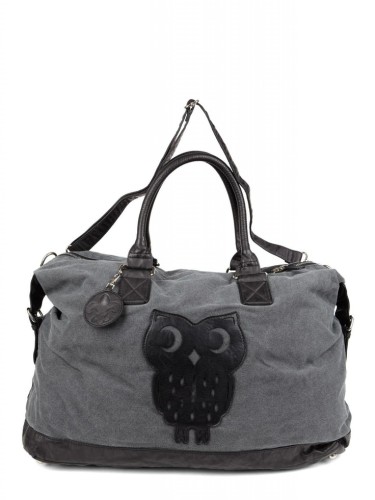 Source: shopfriiscompany.com
Need I really say anything about this nail job? Aside from the fact  that it would be nearly impossible for me to pull it off on both hands? lol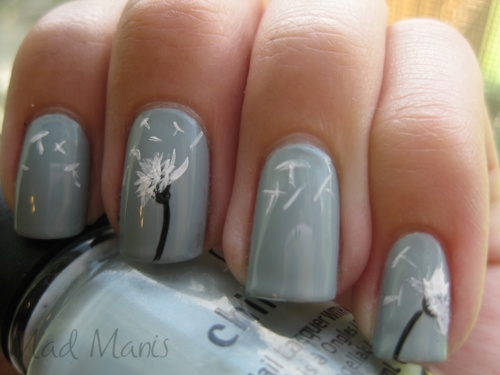 Source: fuckyeahprettynails.tumblr.com
What I have figured out on this journey today is that I still need to do a lot of work to figure out what I can actually combine in my closet to get something beyond my usual classic plain looks. This will definitely require some stepping outside the box…so I guess I better not stray too far from polyvore or pinterest any time soon. Otherwise I am going to need to do some copious amounts of shopping.
And be warned: I'll be stalking your blog very soon too! 😉
Show off your style this week and link up as I have at:
0