Cookbooks. It's one of those things in life that you either seem to be addicted to collecting…or you don't.
I'm definitely a fan of collecting recipes in many different formats. And cookbooks will always be a favorite since you can browse through them, bookmark your favorites, pass them on to others and just enjoy them for years and years.
1. Southern Living: 30 Years of Our Best Recipes — This is probably my all time favorite cookbook, still, and I consult it on a regular basis. Perhaps if I wasn't such a big fan of southern food, this cookbook wouldn't be so interesting to me. But I am, so I love it. It's filled with comfort foods, southern classics and just downright tasty stuff — and every recipe we've tried so far has just been delicious!
2. The Harley Biker's Cookbook — I've talked about this the Harley Biker's cookbook a lot in the past, but it's just one of our favorites. Simple, down home recipes that will quench the largest of hungers.
3. The Pioneer Woman Cooks: Recipes from an Accidental Country Girl — I actually have to clarify which of her cookbooks this is, because she just published a new one last week. That woman has become quite the franchise over the last few years…and once you've seen her recipes or read her blog, you know exactly why!
4. The Homesick Texan Cookbook — I have stalked Lisa Fain's blog for many years and just love the way she combines stories of being Texas life with her delicious recipes. Homesick Texan is my go to place for authentic Texan recipes (especially TexMex) and her cookbook has not let me down so far. I was amazed when I opened up this book for Christmas from my mom — who knew she had a cookbook out now too?
5. Southern Living: 40 Years of Our Best Recipes — The follow up to the 30 Years cookbook, this cookbook has over 250 recipes that have been tested over and over again to become family favorites. This time, they've broken down the recipes into the type of meal you're planning, so if you're hosting a big dinner or a tailgating function, you'll know where to get started.
6. The Big Texas Steakhouse Cookbook — Yum and double yum. This was a Christmas gift for Stefan from my mom and it just has the most incredible recipes in it. We tried a brisket rub from it a couple weeks ago and oh. my. gawd. It was the best brisket ever! I am looking forward to using many, MANY more of these recipes this year for steaks, sauces, sides and yumminess as grilling weather really sets in!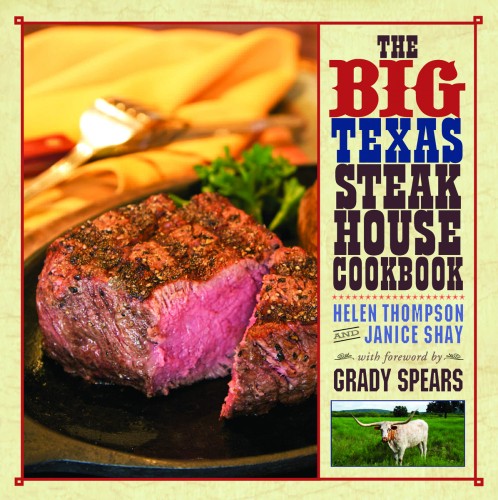 7. Christmas with Southern Living 2010 — Just flipping through this cookbook makes your mouth water and your eyes sparkle. It's a great collection of recipes and decorating projects which will make your home look and smell fantastic!
It's put together very creatively with collections and menus, which makes planning events a whole lot easier.
8. Prime Time Emeril — Some of the recipes in here are a bit more over the top from my usual cooking, simply because the ingredients are a bit more exotic. But they are very tasty. This cookbook is a compilation of the recipes from his TV show and you can get a lot of them online for free, but I rather enjoy having all of them in one location.
9.  A1 Steak House Favorites — Can you imagine an entire cookbook filled with things you can make with A1 sauce? Because obviously it's not enough to just lather it on your steak. This is another cookbook we bought with plans to give to someone else, but since you can't get the sauces in Germany, we figured it was better off with us.
Unfortunately they've changed and removed several of the special sauces (like the Bold & Spicy garlic sauce which makes me so sad) but a lot of them are based on the original sauce, and many things don't have any A1 in them at all. Of course you can always substitute another favorite BBQ sauce instead.
10.  Pastry Queen Parties – Ok, we don't actually own this cookbook. But my MIL got it this past Christmas and I flipped through it a LOT. Definitely one for my own wish list. It's put together for those who love to entertain and it not only gives you the food to prepare, but down home decorations as well. It's so quintessentially Texas!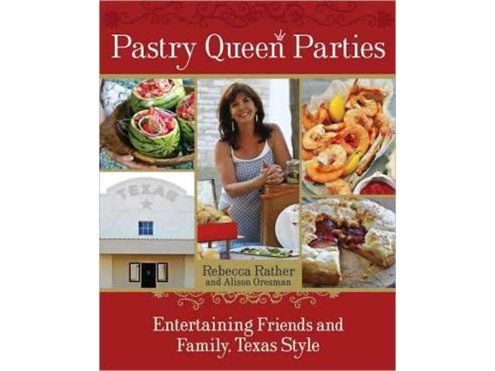 What are your own favorite cookbooks?
Linked up to Top Ten Tuesdays at Many Little Blessings.