Wedding card messages are those wedding wishes sent to the couple, on the reception of wedding invites. Composing marriage wishes poses a challenge to some, as they don't know what to write in a wedding card. But you see, writing best wedding wishes shouldn't be a tough one if you know the rudiments.
First, your wedding greetings must be well-tailored to fit the couple in question and your relationship with them. Then open your message with wedding congratulations, for it is supportive and shows excitement. And then close your wedding card sayings with warm words which connotes loyalty and sincerity to the couple.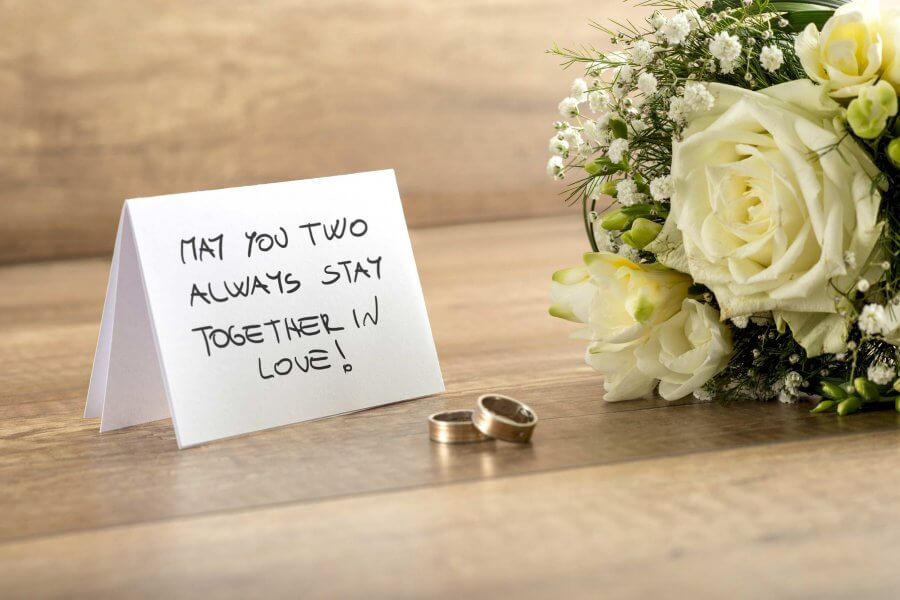 This applies to formal, religious, casual, and funny wedding wishes quotes, regardless of relationship. We've put up quite a cocktail of wedding cards congratulations to help you frame unforgettable wedding wishes. See the line up in this post.
Eating, drinking, watching you marry, and carting home wedding favors are my favorite things to do. Thank you for making me a part of your day.
To my sister and bestie, may this day be the first day of the best days of your lives. Congratulations and best wishes.
Today, you, my colleague gets hitched. May this radiate more goodness and happiness in every part of your life. Congratulations!
Darling son, today you take another giant stride. May you witness love and happiness in your marriage forever. Hearty congratulations!
I can come up with the best wedding quotes there are. But they won't relay how I feel about the gift you've given us. It's a blessed day for our family when we gain an angel in marriage. Joy, love, and blessings be your lot forever.
May you, my friends, encounter bliss with each other, as you have brought bliss to my life. Congratulations on your wedding.
May the very God of heaven, shower his blessings on this union. May you be bound in his love.
In him, your love is whole and safe. May he reigns supreme and cause his face to shine upon you in your marriage.
As his banner over you is love, may your love for him and each other be endless.
Remember, she is always right. Take this advice and be happy forever. Congratulations pal! Long way ahead.
Wishing you all the best, even as you set off into an eternal alliance. Congratulations!
Great times ahead as you explore unending successes in your happily married life.
A lifetime of endless love, joys and happiness is my sincere wish for you. My warmest wishes and regards.
Warmest wishes from me to you, as you begin your new lives together. Congratulations.
Throughout your beautiful lives, may the joy you feel today always shine through. Cheers!
Today and for always, we wish you the best.
It's a joy to celebrate you today. I'm beyond happy. Congratulations!
It's celebration time for all of us. Wishing you lots of love and happiness.
Dear brother, growing up with you was fun. You always protected and stood up for me, ensuring no harm came to me. You put my needs before yours and gave me the best memories. You're a smart and enviable man, perfect at his job and selfless to others. Today, you tie the knot and I do not doubt in my heart that she's the luckiest. I am confident that you'll take care of her like you took care of me. My heart is gladly filled to the brim as I gain a sister today. Congratulations big brother. I'm proud of you. May you home see joy, taste love, and know happiness.
As a family, we witness this beautiful day and our hearts are glad. Congratulations baby as you take a husband today. May good tidings be your lot now and always.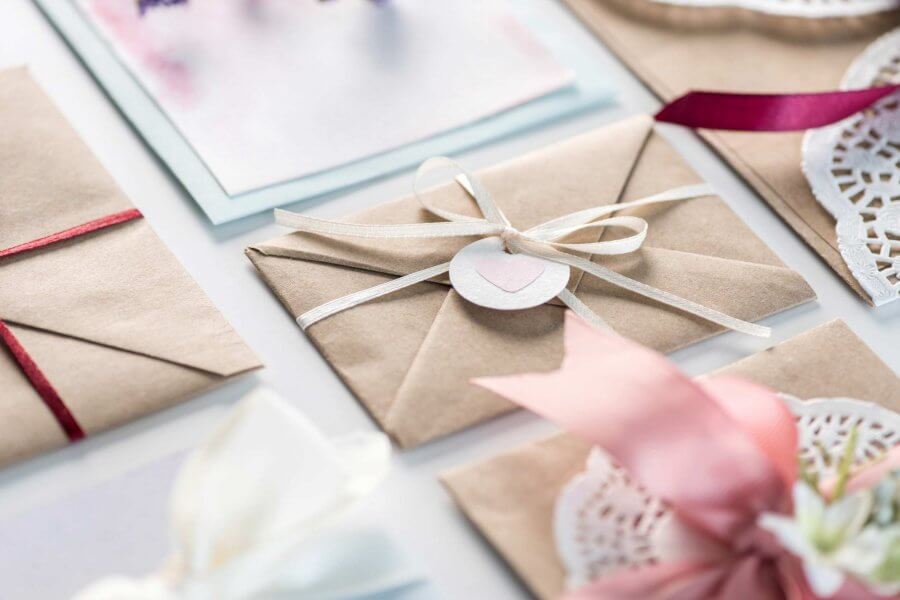 Do you see? You can write wedding card messages in a jiffy and with ease. Copy or tweak examples to suit.
18