These have become the new favorite muffin in the house. They are insanely good. Really moist and full of flavor. And when you get a chocolate chunk – YUM! If you have a food processor, you will find these very easy to make. Perhaps too easy. I tell myself they're at least a little bit healthy because I make them with half whole wheat flour and there's fruit in there, too. The big chocolate chunks and sugar might cancel all that out, though. Healthy or not, I'm going to keep eating them.
I've officially run out of imported chocolate chips and oddly enough, it's one of those things you can't buy in Germany. They ADORE chocolate here and you can get it all sorts of ways – but they don't put big hunks of it in their baked goods. Unless you're in a Subway's restaurant and that doesn't count. So I have been trying to come up with the best way to make chunks from a big bar of baking chocolate, about an inch thick. And finally, with the help of this recipe, I've decided that I like using the food processor with the french fry cutter. It bites little hunks out of the bar without making too much dust.
Do your self a favor: Don't make these muffins. They're like potato chips: you can't eat just one.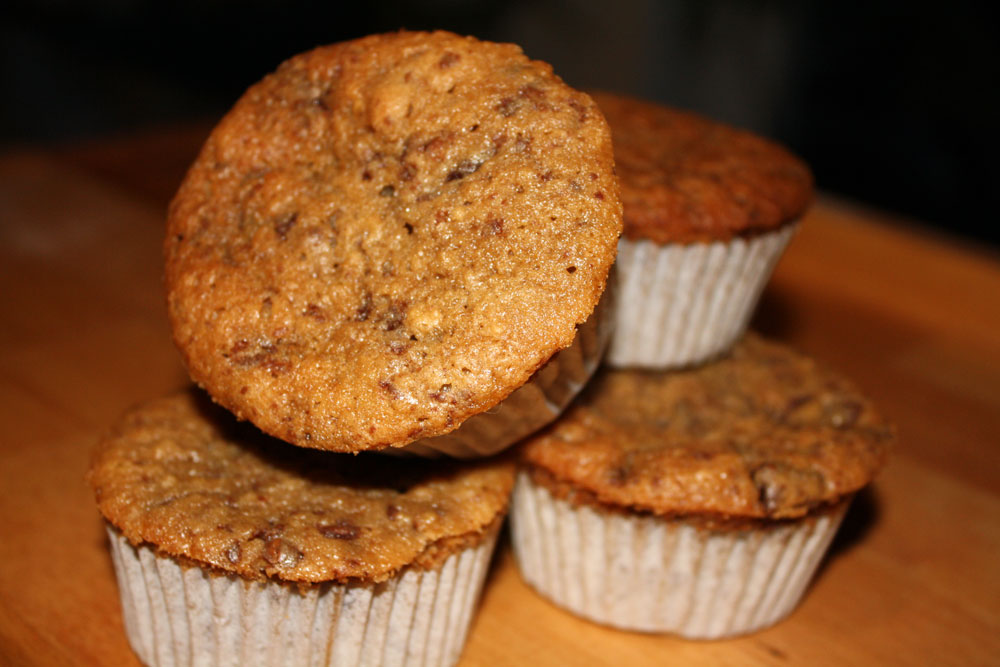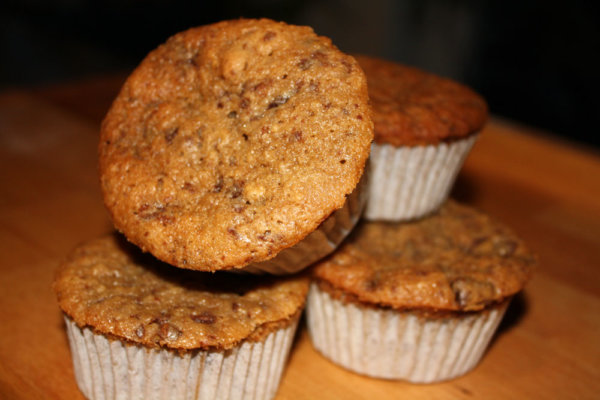 | | |
| --- | --- |
| | |
Preheat oven to 350 degrees F (175 degrees C).

Blend butter or margarine, sugar, egg, banana, apple and vanilla in food processor for 2-3 minutes, until all chunks are gone. Add flour, cappuccino mix, salt, baking powder, and soda, and blend just until flour disappears. Add chocolate chips and mix in by hand.

Fill 18 to 21 paper-lined muffin cups using a spoon.

Bake for 25-40 minutes. Cool on wire racks