If you not only love to eat Thai food but would love to learn how to cook it so you can whip it up at home on a weekly basis, you're in luck. There are a number of quality cooking schools around Australia that teach both novices and more experienced cooks how to dish up fresh, tasty Thai meals, from simple individual dishes to more complex degustation menus. From schools situated within picturesque Thai-style locales to those set up within popular Thai restaurants, there tends to be a good place to learn to cook this style of food in most cities around the country — it is one of the most popular international cuisine types in Australia, after all. Read on for five cooking schools where you'll be sizzling up a storm of curries, stir fries and laksas in no time.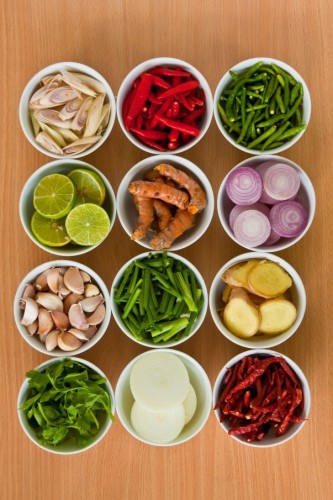 Spirit House on the Sunshine Coast
If you're visiting the popular Sunshine Coast and have an appetite for Asian flavours, book in for a class at the Spirit House Cooking School in Yandina. Part of the award-winning Spirit House restaurant that is set within a lush tropical garden with ponds, waterfalls and wind chimes, the cooking school runs a variety of classes that run for four hours each. The school is considered to be one of the best in southeast Queensland and boasts a strong reputation for teaching customers how to whip up contemporary Thai cuisine. Visitors to the Sunshine Coast region can head to the venue for a variety of classes such as Thai Banquet, Modern Asian, Fast Fab Thai, Asian Seafood and Salads, Wok Stars and BBQ Hot Plate. Sessions cost $150 per person and run during both the day and evening. While visiting Spirit House you can also pick up a copy of one of the restaurant's two best-selling cookbooks to help you keep up your practice at home.
Crying Tiger Thai Restaurant in Coffs Harbour
If you're planning to choose a hotel in Coffs Harbour and want to learn how to cook quality Thai food while you're in the region, make sure you visit Crying Tiger Thai Restaurant. Located not far from the water on Harbour Drive in Coffs, this venue is not only a popular restaurant but is also home to a function centre and a Thai cooking school. From $125 per person, a group of up to six people can learn how to prepare and cook Thai street food in the style of resident Head Chef Joe. The class, which covers dishes such as massaman curry, pad thai and yellow chicken curry, will also teach about the various flavours used in Thai cooking. During the four-hour session customers will cook, eat, drink and learn together.
Sticky Rice Cooking School in the Adelaide Hills
If you're heading to Adelaide for a vacation you can book a class at the Sticky Rice Cooking School in Stirling, in the Adelaide Hills just 20 minutes from the city centre. The venue runs around 20 classes every month, each lasting for approximately four hours and including time to sit and dine on the dishes created during the session. Sticky Rice charges $145 per person for classes and customers can choose from a range of options such as Entertaining Thai, Asian Feast, Quick and Healthy Thai and the Asian Adventure.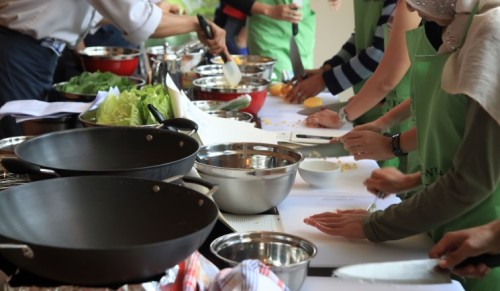 Sailor's Thai Restaurant in Sydney
Situated in the iconic Rocks area of Sydney's CBD, Sailor's Thai Restaurant is an institution that has won a variety of awards over the years, including Trip Advisor's 2013 Certificate of Excellence. Apart from serving up outstanding Thai food, the venue also runs popular cooking classes on the last Saturday of every month. Classes run for four hours and cover the key ingredients used in Thai cuisine, as well as the creation of a variety of dishes. After cooking, participants have time to enjoy the meals they created, plus a glass of wine. Classes cost $154.50 per person.
Paladarr Fine Thai and Cooking School in Melbourne
Visitors to Melbourne can head along to Paladarr Fine Thai and Cooking School in Alphington to be introduced to the world of Thai cooking. The venue, which has won a number of accolades including entry to The Age Good Food Guide for the past three years, provides two cooking classes for customers to choose from — either the Thai Favourites Course or the Issan Course, which covers food from northeast Thailand. Classes run for three hours, are limited to six participants and cost $150 per person.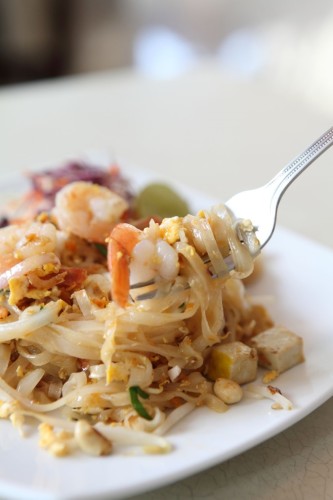 About the Author: Mickey Durgess is a foodie and occasional travel writer. Out of all the restaurants mentioned on this list, Crying Tiger Thai Restaurant is his favourite. 
0